A perfect day in Durham
Explore this pretty city for historic streets, quaint tearooms and a spectacular light festival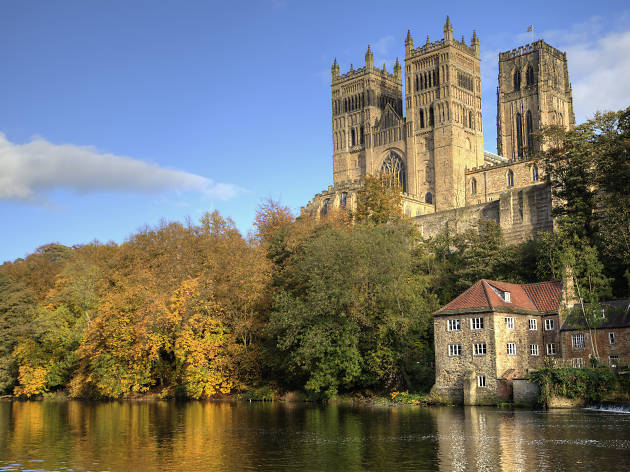 With swathes of greenery and the River Wear looping through its historic centre, Durham is one of England's prettiest cities. Its glorious cathedral is a pilgrimage site, traditionally to the shrine of St Cuthbert and, more recently, for 'Harry Potter' fans seeking Professor McGonagall's classroom and other magical delights. It's pleasingly easy to find your bearings in the city without getting lost. But be warned: it's pretty hilly.
RECOMMENDED: 15 brilliant day trips from London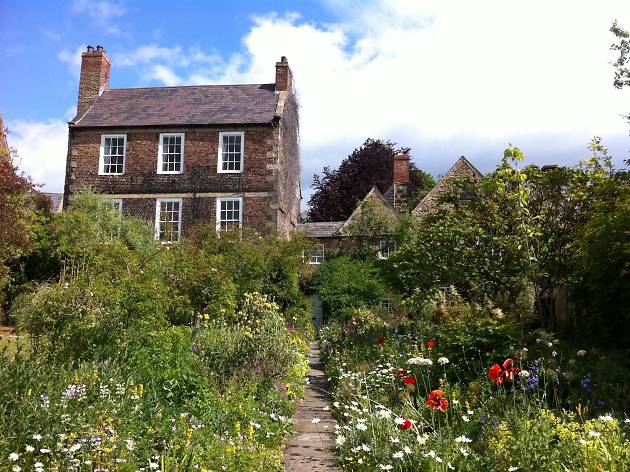 Photograph: Crook Hall Gardens
Get your first dollop of history at Crook Hall and Gardens. The manor house has the aura of an idyllic countryside retreat. Next up, visit Durham Castle. A friendly student tour guide will show you where the Norman chapel's mermaid lives.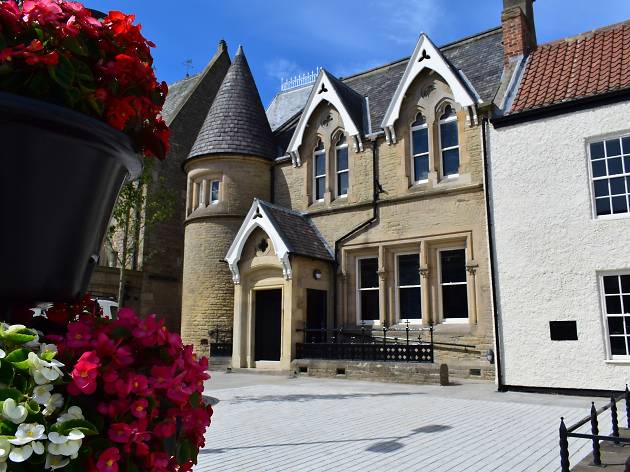 Photograph: Mining Art Gallery
Nearby Auckland Castle has just reopened and tells the fascinating, 1,000-year-old story of the politically and socially engaged Bishops of Durham. The real hidden gem, however, is the superb Mining Art Gallery just down the road. It combines local history with gorgeous artworks.
You can't move for scones in Durham. Get some of the best, plus satisfying homemade lunches, at Cafédral Durham, a warming retro-fitted abode. Try The Café on the Green to get up close to the cathedral, or nestle down with a hearty tray bake at the 'Alice in Wonderland'-themed Be Tempted.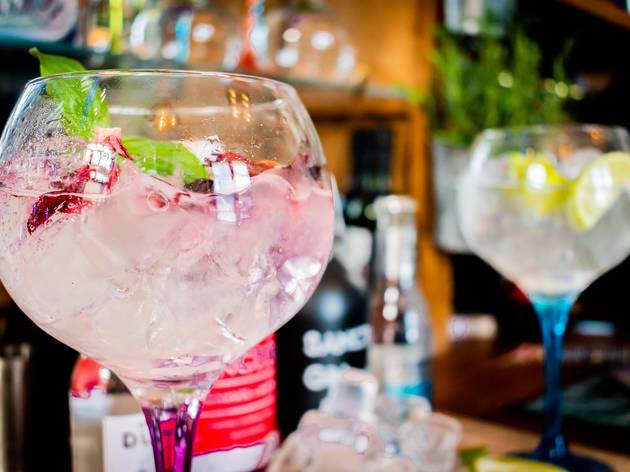 Photograph: Tin of Sardines
Travel back to 1920s Shanghai for drinks and nibbles at The Rabbit Hole, Durham's newly opened speakeasy tucked down tiny Mavin Street. Or squeeze inside The Tin of Sardines, (possibly) the world's tiniest gin bar which stocks more than 300 different brands. Beer aficionados should book a tour of Durham Brewery.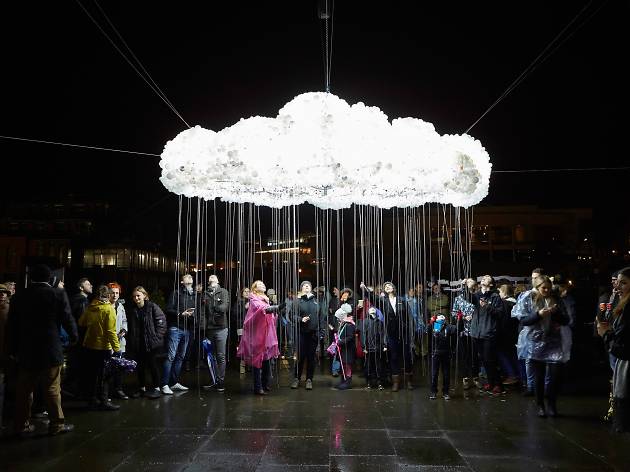 Photograph: Matthew Andrews
You can enjoy the city's leafy scenery with a stroll along the Durham Riverside Walk at any time of year. From November 14 to 17, Lumiere returns to the city for its tenth anniversary. The spectacular light festival and art trail draws thousands of visitors.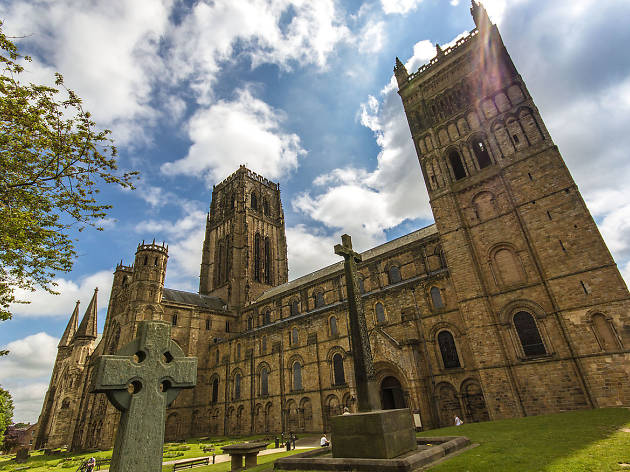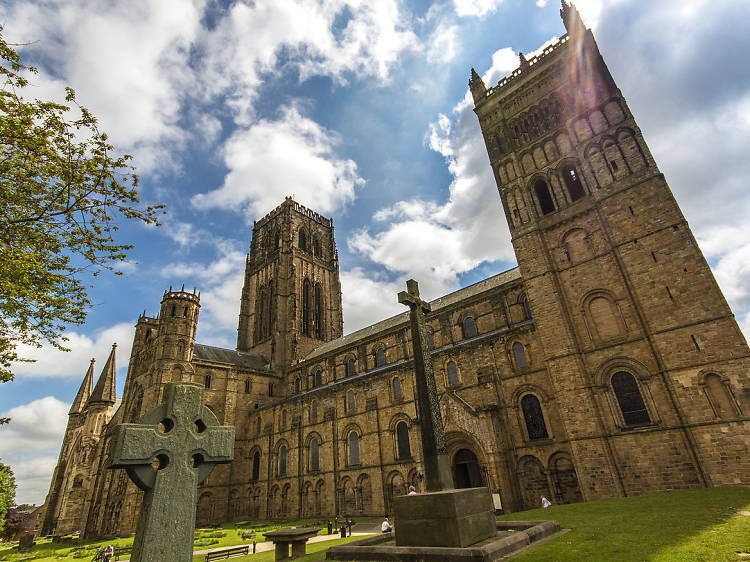 Photograph: © Mick306 / Wikipedia
Put on your sensible shoes and brave all 325 steps of Durham Cathedral Tower. It reopened this summer and, once you've puffed your way up there, the stunning view from the roof really does make the winding, wonky, wobbly route feel like a stairway to heaven.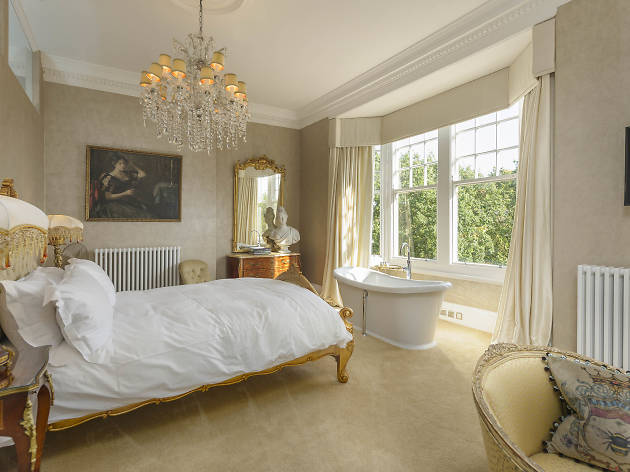 Photograph: Brian Young Photography
And if you stay the night, wake up here
Enhance your jaunt with a stay at Forty Winks. The guest house is an eccentric combination of vintage touches, carnival-esque shocks and a zoo's worth of taxidermy. The rooms and suites, however, are rather more reserved – think low-key decadence with lots of doughy white pillows. The Second Floor Suite offers awesome views of the cathedral, which seems like it's within touching distance. Drag yourself away for a hearty breakfast of avo, eggs and salsa on toast. Now you're ready to climb the cathedral tower! From £110 a night.
Want to explore more Potter locations?
The most magical places in the world for Harry Potter fans to visit