The 9 best things to do in Durham
Explore the Dales and more with our comprehensive guide to the best things to do in Durham
There are so many great things to do in Durham, a northeastern college town that straddles the River Wear. There is even an entire museum that seeks to showcase traditional life in these parts! Cultural cravings leading you to the outdoors? Opt to stroll by a bona fide Norman cathedral and stunningly pretty botanic gardens.
The city is also a short drive from the rolling terrain of the beautiful Durham Dales, a must-see for lovers of yomp. Don't forget about the restaurants, bars and shops that make this such an appealing destination within England.
Check out our top picks and prepare to immerse yourself in all that Durham has to offer.
Find out more about how Time Out selects the very best things to do all over the world.
Best things to do in Durham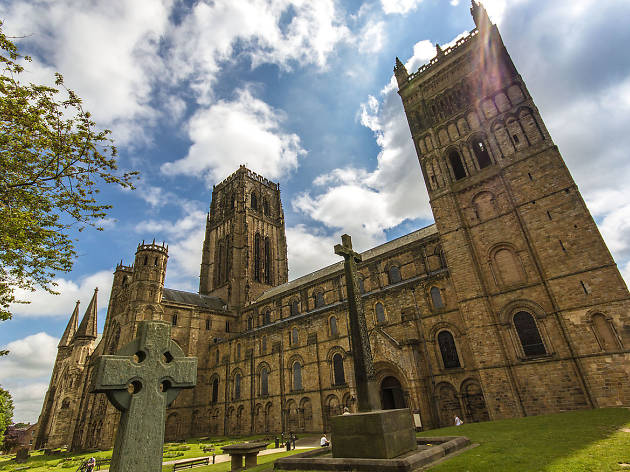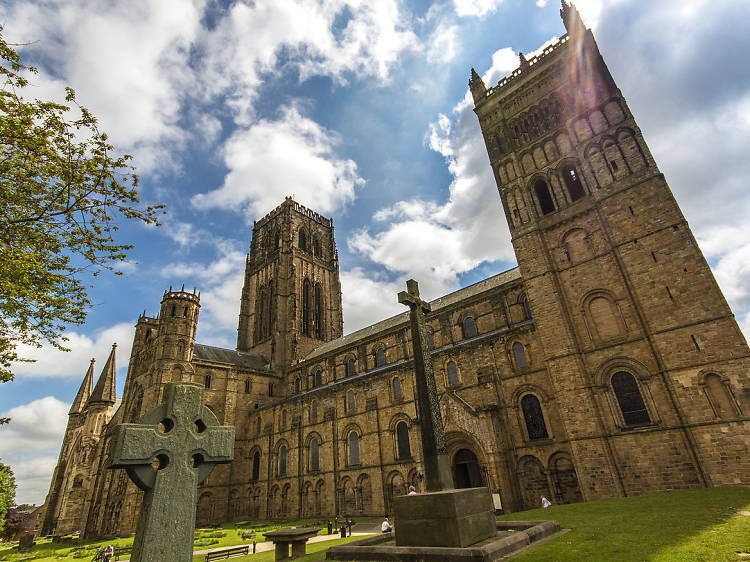 © Mick306 / Wikipedia
What is it? Durham's Romanesque icon on the city's skyline.
Why go? This Unesco World Heritage Site is surrounded on three sides by the River Wear, and forms the basis of a thoroughly pleasant day out. A good way to take everything in is on one of the tours that run daily around the cathedral, castle and encircling old city. And, as of June 2018, the northwest tower opens to the public. So limber up and get a close look at the roof, masonry and central tower.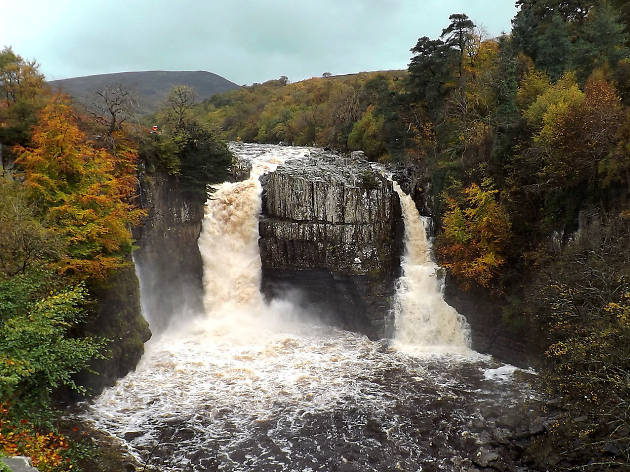 What is it? A Northern waterfall that crashes down from a height of almost 70 feet.
Why go? With a name like High Force, you can be certain of an impressive sight. Plus, a visit to this watery attraction comes with a charming walk through the Durham Dales, where you'll pass ferns, wildflowers and may even see the odd rabbit or roe deer. The waterfall is in the grounds of the medieval Raby Castle, so you could always combine trips.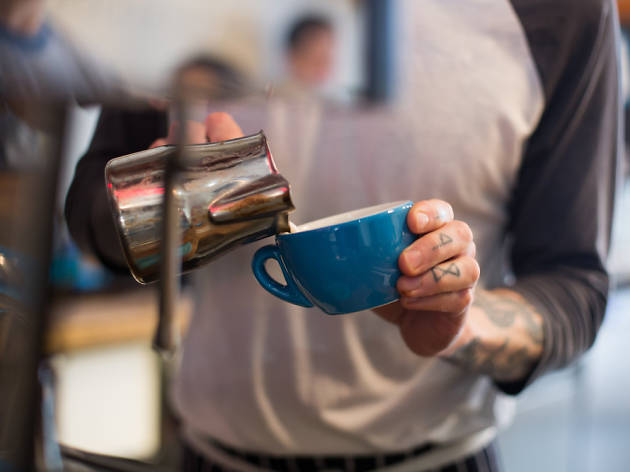 © Flat White Kitchen
What is it? A labyrinthine restaurant basically begging to be explored.
Why go? Spread over five levels, you'll find basement rooms, airy dining spaces, cosy corners and even a secret garden in which to enjoy the high-quality Brit-meets-Asian cuisine here. They're also one of a handful of cafés to serve Ouseburn Coffee, an independent roaster based in Newcastle. If you're there any day from Thursday to Saturday try After Hours: Flat White's communal dining experience, which features a series of small plates.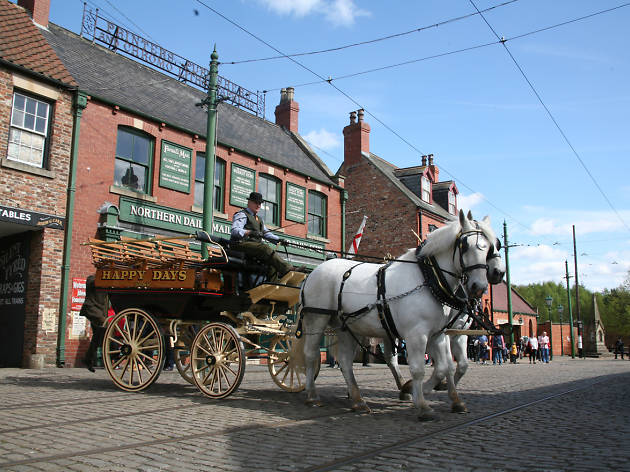 © Beamish Living Museum
What is it? The ultimate immersive experience through British history.
Why go? This 'living museum' offers a look at the North's communities from the early nineteenth century to the mid-twentieth. Wander around a 1940s farm during wartime, witness an 1813 steam engine in action, and taste fish and chips cooked using traditional turn-of-the-nineteenth-century methods. And if you really want to get stuck in? Try (at an extra cost) your hand at blacksmithing, steamroller driving or wartime cooking.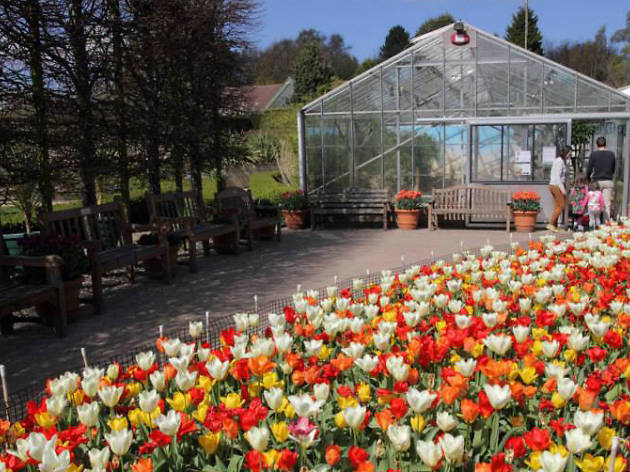 © Durham Botanic Garden
What is it? Durham University's teaching and research garden nestled in a lovely and lush 25 acres.
Why go? Entry is just £4 for adults and £1.50 for ages 5 to 16 (free for under-fives), providing a highly affordable family day out. Tours, talks and workshops are on daily, so you can get a better insight to the woodland, flora, glass houses, sculptures and tropical insects. Nip into the café to get a glimpse of work by local artists, whose paintings and photographs are often on display (and available to buy).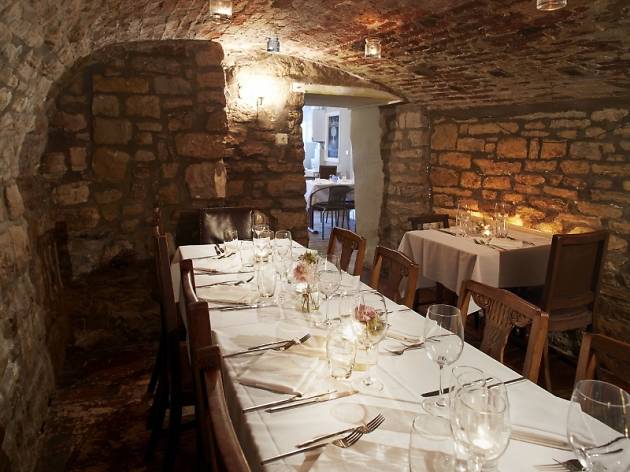 © Cellar Door
What is it? A restaurant full of character housed in a thirteenth-century brick cellar.
Why go? There's something novel about descending the steep stone steps that run down to the atmospheric basement of Cellar Door. But there's a light and airy upstairs too, if subterranean dining doesn't float your boat. The food here is high-end European fare, with slants of French and British cuisine. The restaurant is also less than a five-minute walk from Durham Cathedral and Castle, so book a post-tour table here for a starter course of history.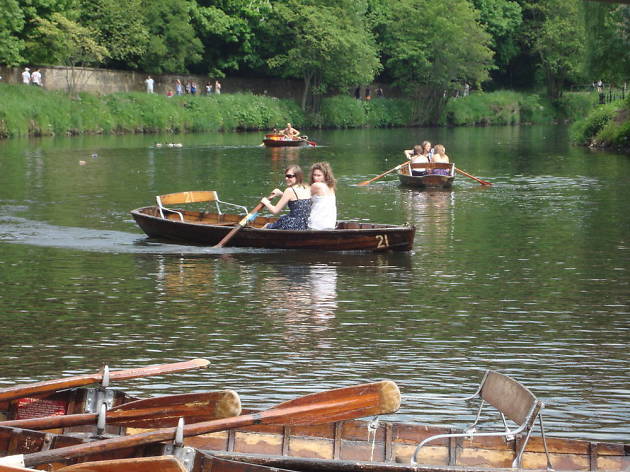 © Cool Places Ltd
What is it? A leisurely afternoon on the River Wear.
Why go? Browns Rowing Boats have been renting to the public since the 1900s, so they really do know their stuff. Should the sun shine down during your stay in Durham, you'll want to hunt them down and hire your own boat. They allow dogs aboard, so your furry friend can join the fun too. And if you don't fancy rowing? Take the Prince Bishop cruiser instead, which tours Durham on the water.
© Visit County Durham
What is it? Once a month the Full Moon descends on Durham's market place, bringing with it a bevy of street food stalls.
Why go? All year round you can find traders serving up global dishes like pad thai, crêpes, vegan sweets and sarnies, and something called a 'conewich' (it's a sandwich in a cone). Plus craft beers and other beverages. There's also live music from Live in Durham, an organisation that presents the best in up-and-coming local talent. Full Moon runs from 4pm to 9pm on Fridays; check their website for exact dates.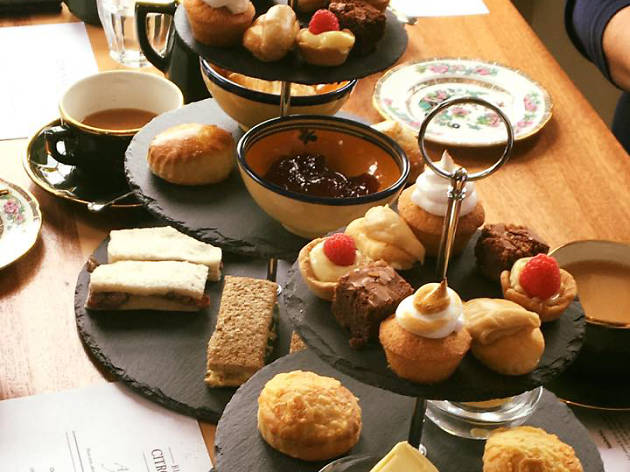 © Citron Vert Bistro
What is it? A charming spot paying homage to French bistros, serving a traditional English afternoon tea with a petite twist.
Why go? Every Friday to Sunday you can get finger sandwiches alongside cream-covered madeleines, macaron and more. Naturally there are warm scones, too. Citron Vert also rustles up a roast on Sundays, and if you arrive too late for tea, tuck into dinner instead. Seasonal local produce and fresh seafood comprises their oft-changing French menu. Recommended.
Worked up an appetite?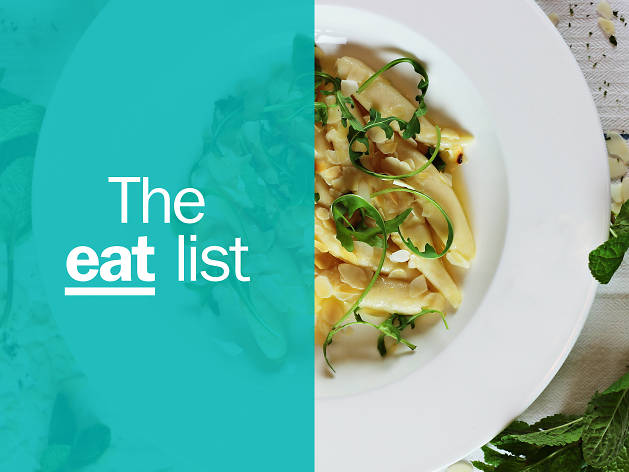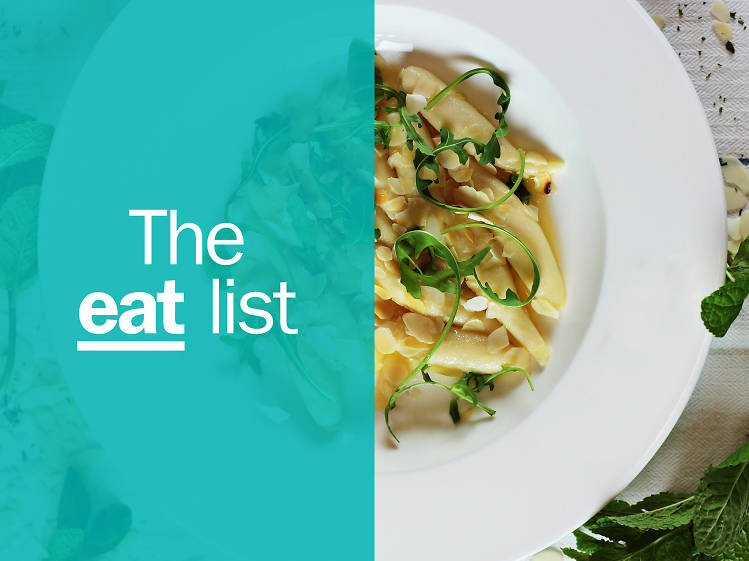 Go high-end with views of the River Wear or dig into a dirty burger in the studenty Viaduct area. Durham has a compact centre because of how the river hairpins through the city, which means many of the best places to eat sit along Saddler Street and around the castle.
Best selling Time Out Offers