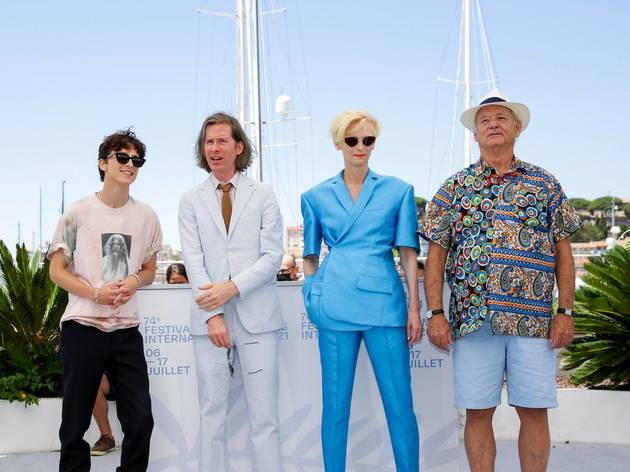 11 Cannes 2021 moments to remember
From weirdest sex scene to greatest comeback story: presenting our (unofficial) award winners
This year's Cannes threw up some big surprises (Titane winning the Palme d'Or, the fact that it happened at all), as well as a plethora of films that should rank highly on movielovers' must-see lists for the year ahead (Belle, Bergman Island, A Hero, Paris, 13th District et al). But as the red carpet is rolled up for another year, we wanted to celebrate the festival's alternative winners: the mad moments and unsung heroes. The bits where Cannes really loosened up and let its freak flag fly. Here are eleven Cannes moments to remember.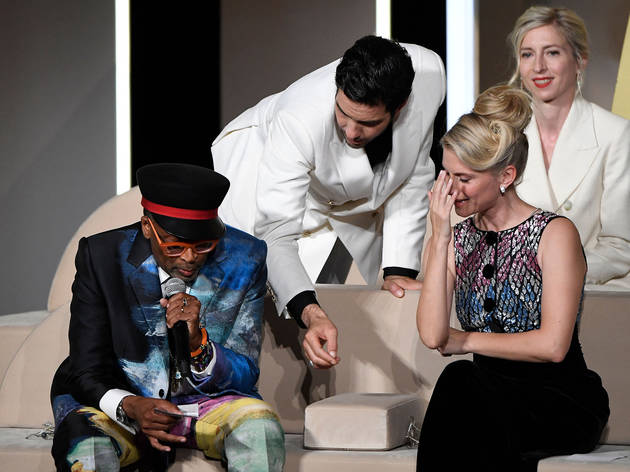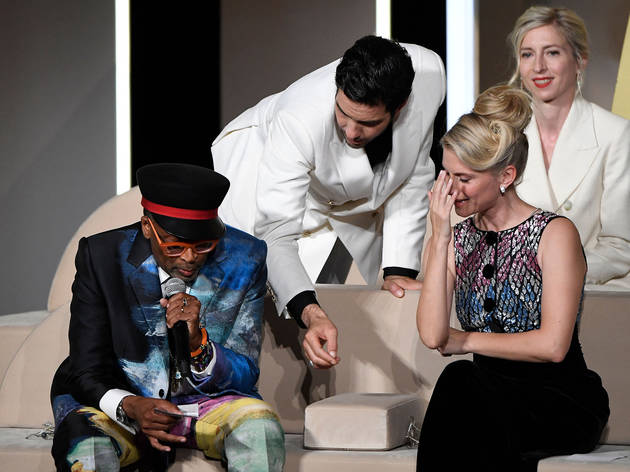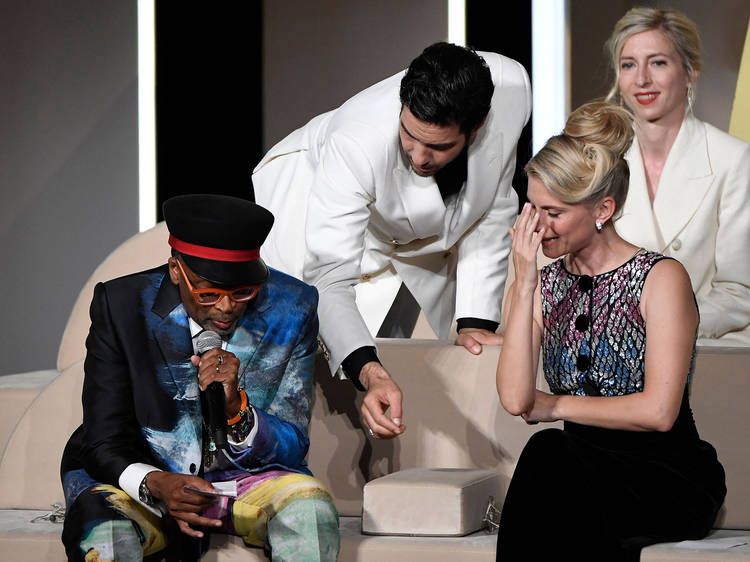 Photograph: CHRISTOPHE SIMON
It was against all the odds that the Cannes Film Festival even went ahead this year – a feat of logistics that required mass testing, mask-wearing and a swish new online ticketing system. And at the end, the jury, led by Spike Lee, picked a line-up of award winners that had edge, daring and movie magic spilling from it – especially in the case of Julia Ducournau's brilliant-bonkers Palme d'Or winner Titane. But it would be remiss not to mention Lee accidentally announcing the night's big winner at the beginning of the awards ceremony. Somewhere out there, Warren Beatty and Faye Dunaway were feeling a lot better about that Oscars mix-up.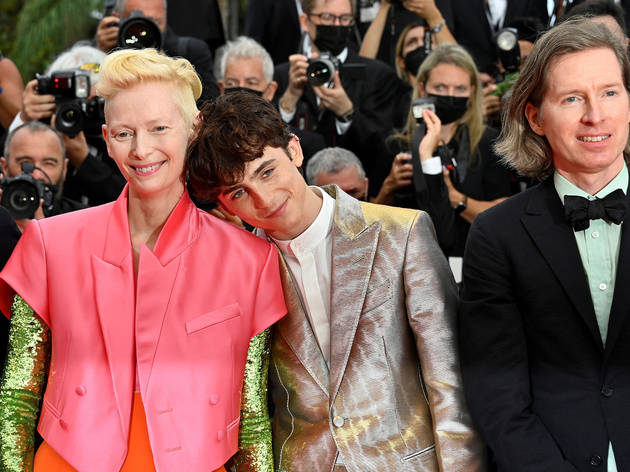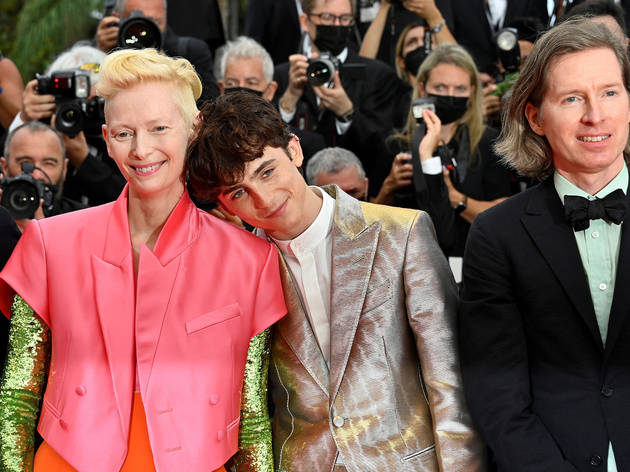 Photograph: JOHN MACDOUGALL, Getty Images
Cannes standing Os have lasted past 20 minutes (take a really long bow, Pan's Labyrinth) so the nine minutes afforded The French Dispatch might feel like small pommes de terre. Not if you were Wes Anderson. The director spent most of it looking like he was secretly praying for a sudden sinkhole to appear beneath the Grand Théâtre Lumière. Sadly, it didn't materialise and the clapping just thundered on.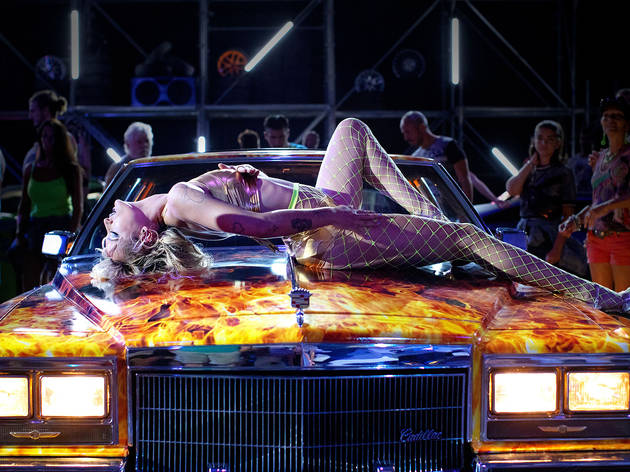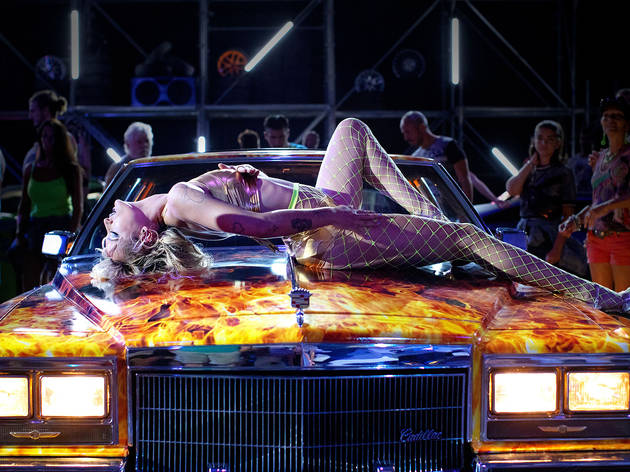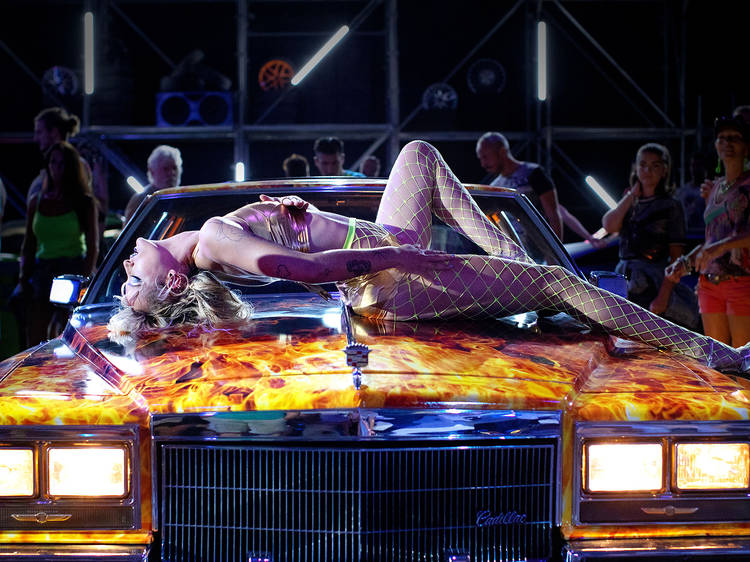 Photograph: Carole Bethuel
It may have been lockdown or the heat, but this was the year that Cannes got seriously thirsty. There was so much on-screen licking that the term 'Cannes-ilingus' briefly trended on social media. It appeared in everything from Paul Verhoeven's nun-sploitation flick Benedetta to Adam Driver doing it while singing a ditty in Annette. But our clear winner came in Titane from Julie Ducournau (Raw), in which a young woman has sex with a car. Not in, with.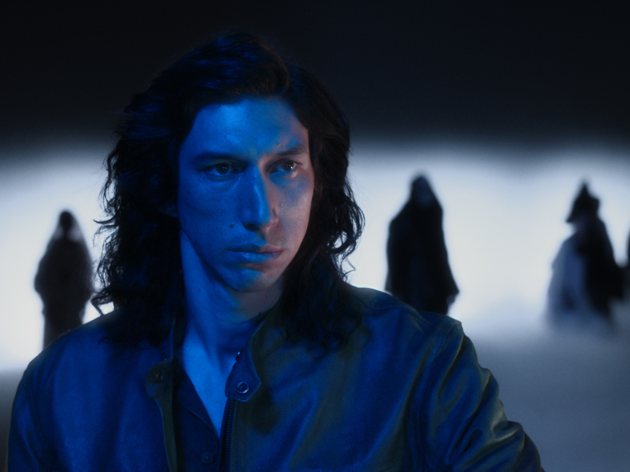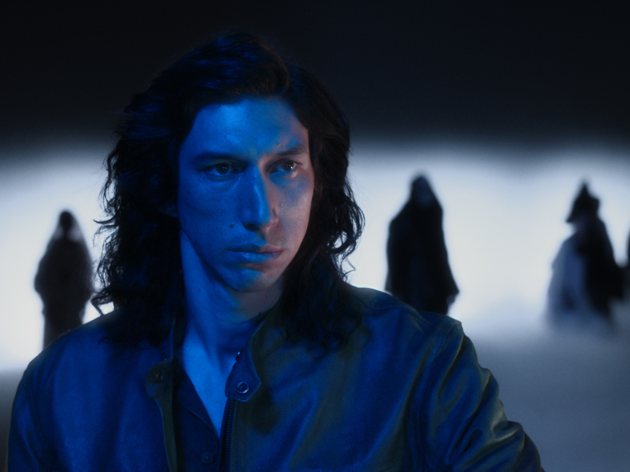 Photograph: Melbourne International Film Festival
Most Gallic moment involving a non-French person
The out-there festival-opener, Annette, saw Adam Driver star opposite Marion Cotillard as an eccentric LA showbiz couple who parent a wooden child (we did say it's out-there). Once the lights went up and the applause started, Driver reached into his pocket, lit up a ciggie in the cinema and happily puffed his nerves away. French citizenship surely awaits.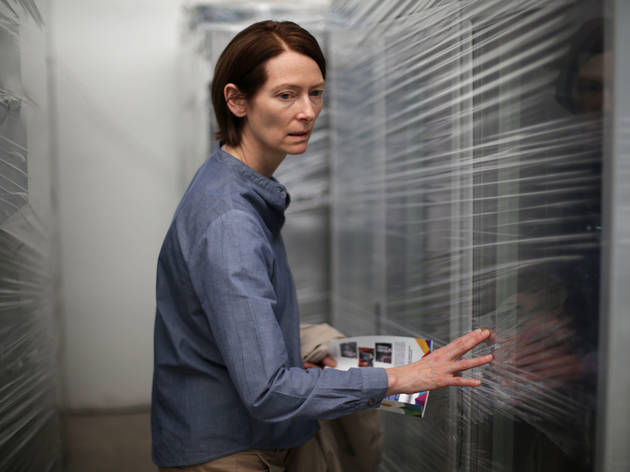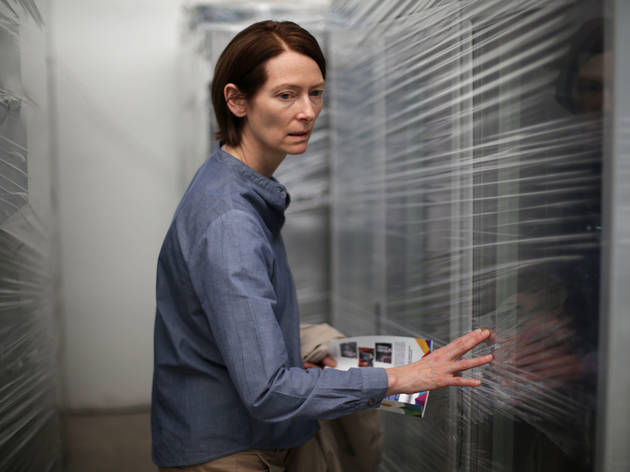 Photograph: ©Kick the Machine Films, Burning, Anna Sanders Films, Match Factory Productions, ZDF-Arte and Piano, 2021
Best use of Tilda Swinton
La Swinton is a seriously popular figure in Cannes, so the fact that she had multiple films at the fest – including Wes Anderson's The French Dispatch, The Souvenir Part II and Apichatpong Weerasethakul' Memoria – and was there pretty much throughout made everyone happy, probably scoring a discount at the hotel in the process. She was a red-carpet rock star with outfits to match, at one screening wearing a kind of outsized super-shirt that will be hanging in all our wardrobes by August. She emerged as the undisputed coolest person on the Côte d'Azur. Yes, there is an award for that.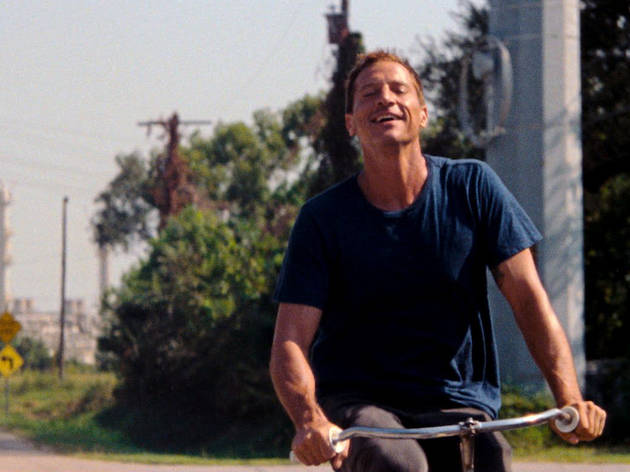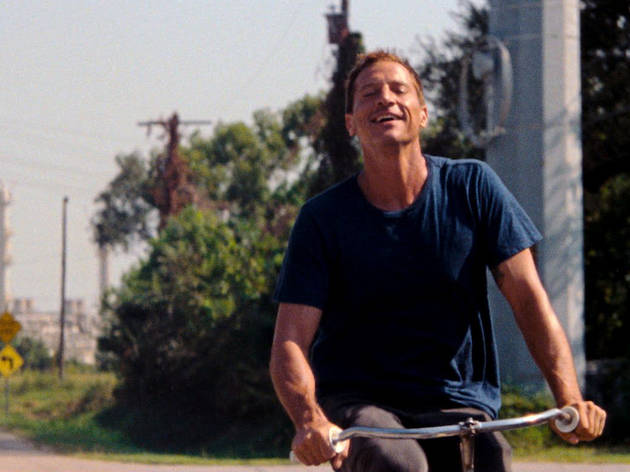 Photograph: Drew Daniels
MTV VJ-musician-stand-up Simon Rex once gave what Matt Damon and Gus Van Sant agreed was the worst audition they'd ever seen for Good Will Hunting. Twenty-five years on, he was back and taking back Cannes by storm as a washed-up porn star in Sean Baker's much-lauded red state comedy-drama Red Rocket. It was a comeback tale for the ages.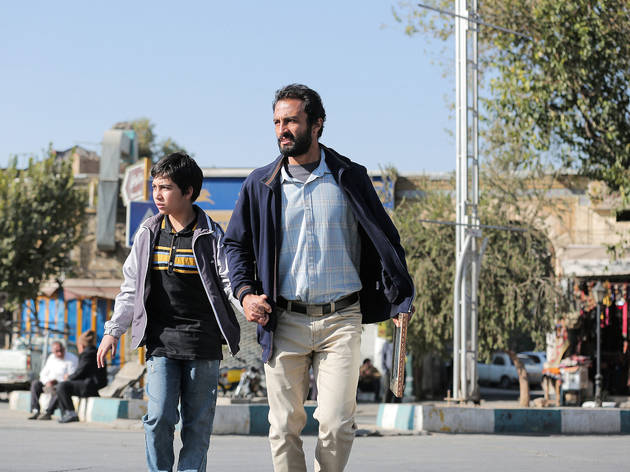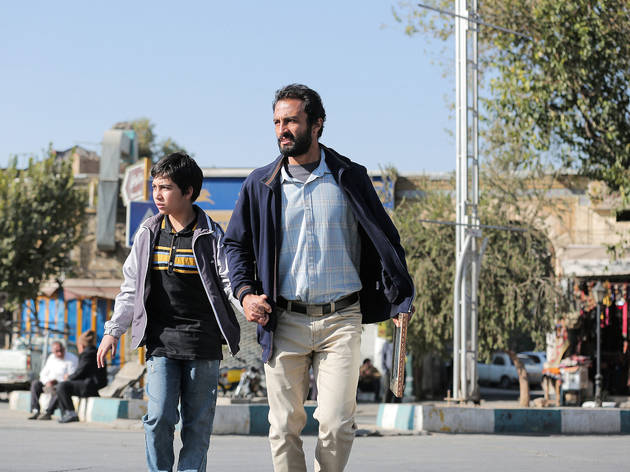 Photograph: Amirhossein Shojaei
This being Cannes there were dozens of talking points, from Leos Carax's madcap musical opener Annette to Bill Murray's decision to wear two watches to The French Dispatch photocall, to every single thing that happened in Titane. But for itches that just couldn't be scratched, the dilemma at the heart of Asghar Farhadi's gripping moral tale A Hero took some beating. The plot offered its hero, a debtor who discovers a bag of gold coins, a 'Choose Your Own Adventure'-style maze of options – and festivalgoers got a tonne of mileage out of chewing them over, post-film.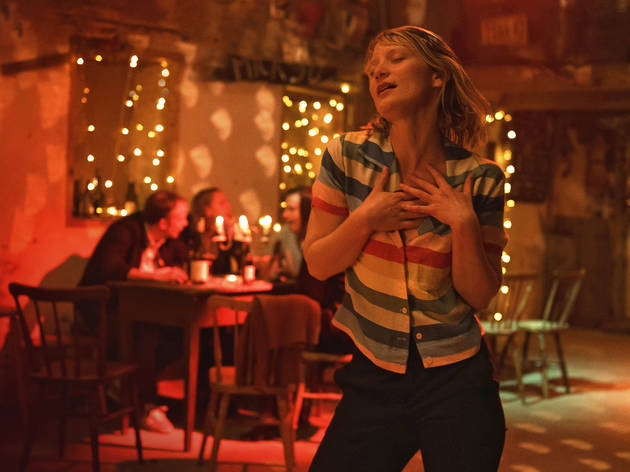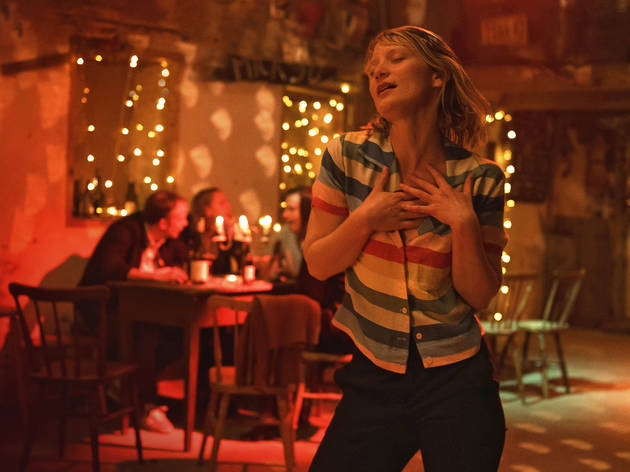 Photograph: CG CINÉMA
Mia Hansen-Løve's grown-up relationship drama Bergman Island brought summer vibes to Cannes' second week, especially when it had Mia Wasikowska spinning to ABBA's 'The Winner Takes it All' in a Swedish bar. Other fest films notable for their killer soundtracks included Mamoru Hosoda's soaring cyber fairy-tale Belle, needle-drop-filled thriller Titane – not to mention porn star comeback tale Red Rocket, which could soon be making *NSYNC's 'Bye Bye Bye' a thing again.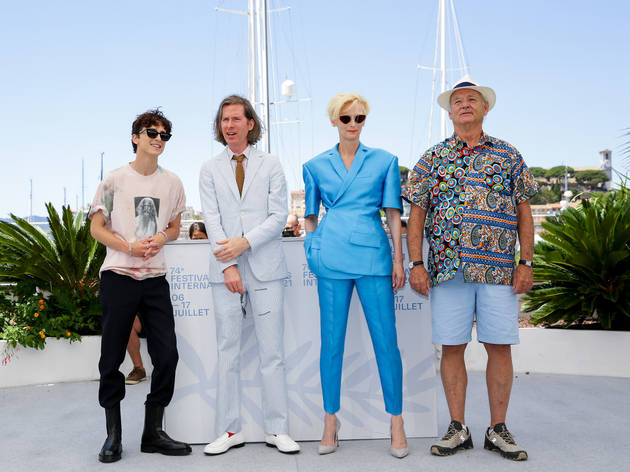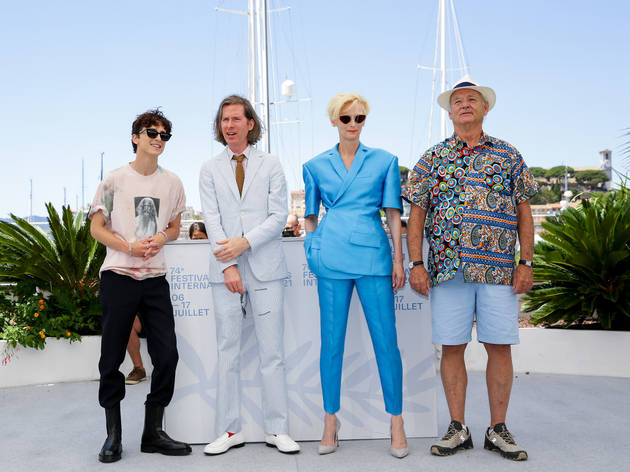 Photograph: Stephane Cardinale - Corbis
As is often the case with Wes Anderson festival appearances, The French Dispatch's photocall was a thing of magnificence: Timothée Chalamet, Wes himself, Tilda Swinton and Bill Murray assembled for the cameras, each dressed in styles that ranged from haute couture (Swinton) to millennial chic (Chalamet) to cool professor (Anderson) to maverick retiree on holiday (Murray). Instantly, the internet turned it into a stream of LOL-worthy memes, comparing the clashing quartet to everything from Radiohead albums to social media platforms. Scandalously, Murray was Facebook.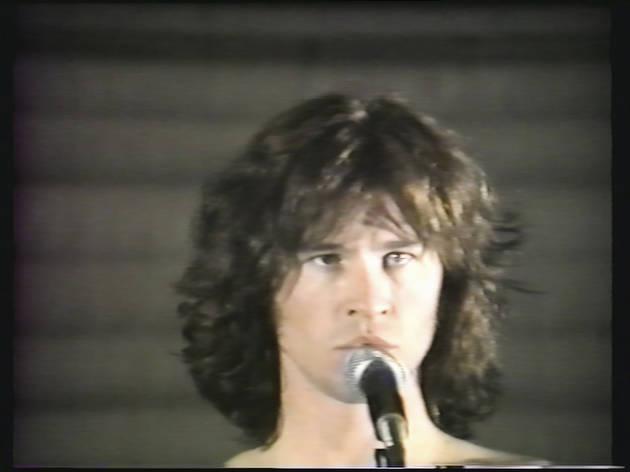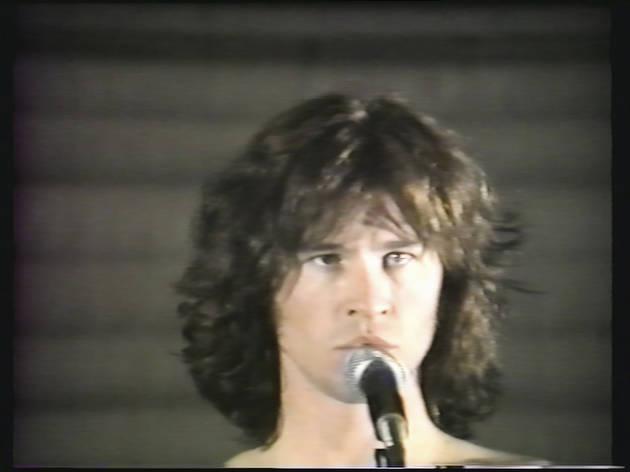 Photograph: © 2020 A24 DISTRIBUTION, LLC. All Rights Reserved.
There was room for real emotion among all the glitz and glamour, and much of it came from acclaimed Val Kilmer doc Val. It proved an unsparing and reflective account of the Hollywood star's journey from A-lister to cancer sufferer. Unable to speak, or to eat without a tube, after two tracheotomies, Kilmer wasn't in Cannes for the screening, but a film full of intimate home video footage brought teary eyes to week one of the fest.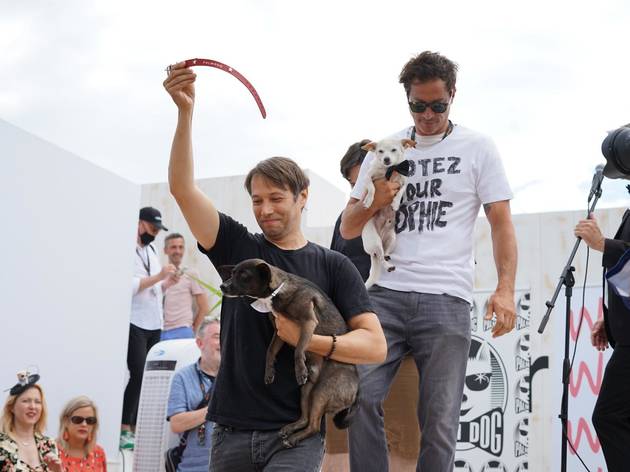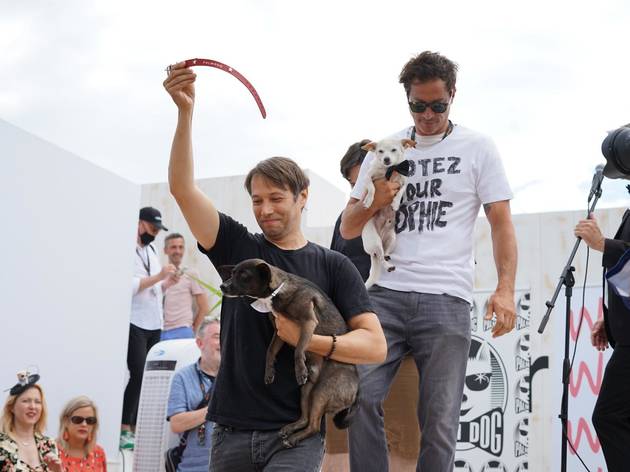 Photograph: PalmDogManitarian to Mastercard
One of the highlights of Cannes isn't strictly speaking, a festival event at all. The Palm Dog, which is awarded to the best canine performance in a festival film, celebrated 20 years of recognising the cream of pooch-powered performance with a gala year. Red Rocket's pitbull Sophie (pictured) and Panda, the sheepdog in Lamb, shared the grand jury prize. But it was The Souvenir Part II's trio of spaniel, that won the big one. They couldn't be there to collect the prize, what with quarantine and all, so instead the film's star, Tilda Swinton, collected it on their behalf, proudly wearing the golden collar for the ceremony.