"You want some? It's very dark." Maren Ade is sharing her chocolate bar with me (one of the fancier kinds), and I can't resist. It's way too easy to draw a parallel between bittersweet chocolate and this German director's exquisite new film, Toni Erdmann, a black comedy about a stressed-out corporate exec, Ines (Sandra Hüller), and her practical joker of a father, Winfried (Peter Simonischek), who—disguised as a false-toothed life coach named Toni Erdmann—attempts a desperate intervention to save her soul. A family odyssey unlike any you'll see this year, Ade's film makes you laugh until you cry.
How close is your script to your life?
I would say that my scripts are always personal but not autobiographical. My father never pulled a "Toni Erdmann" on me. But he did, for a while, do some joking with fake teeth, I have to admit. He has a repertoire, but it's a bit different.
So you had laughs growing up?
A lot of things are solved with humor in my family, so that was something I borrowed for my story. But also Ines, even though she has a completely different career from me—she's a female character I can connect to.
You're a savant-like genius with dad humor. Has Hollywood called?
Dad humor! That's nice—I've never heard that phrase. And why is it never mother humor?
You're kidding me. You've never heard of dad humor?
[Laughs] I haven't! I guess it's a genre. Humor for me is like a language—it has so many layers. With Winfried, he uses it to hide, fleeing into it. It's also an attack. It's aggressive, what he's doing.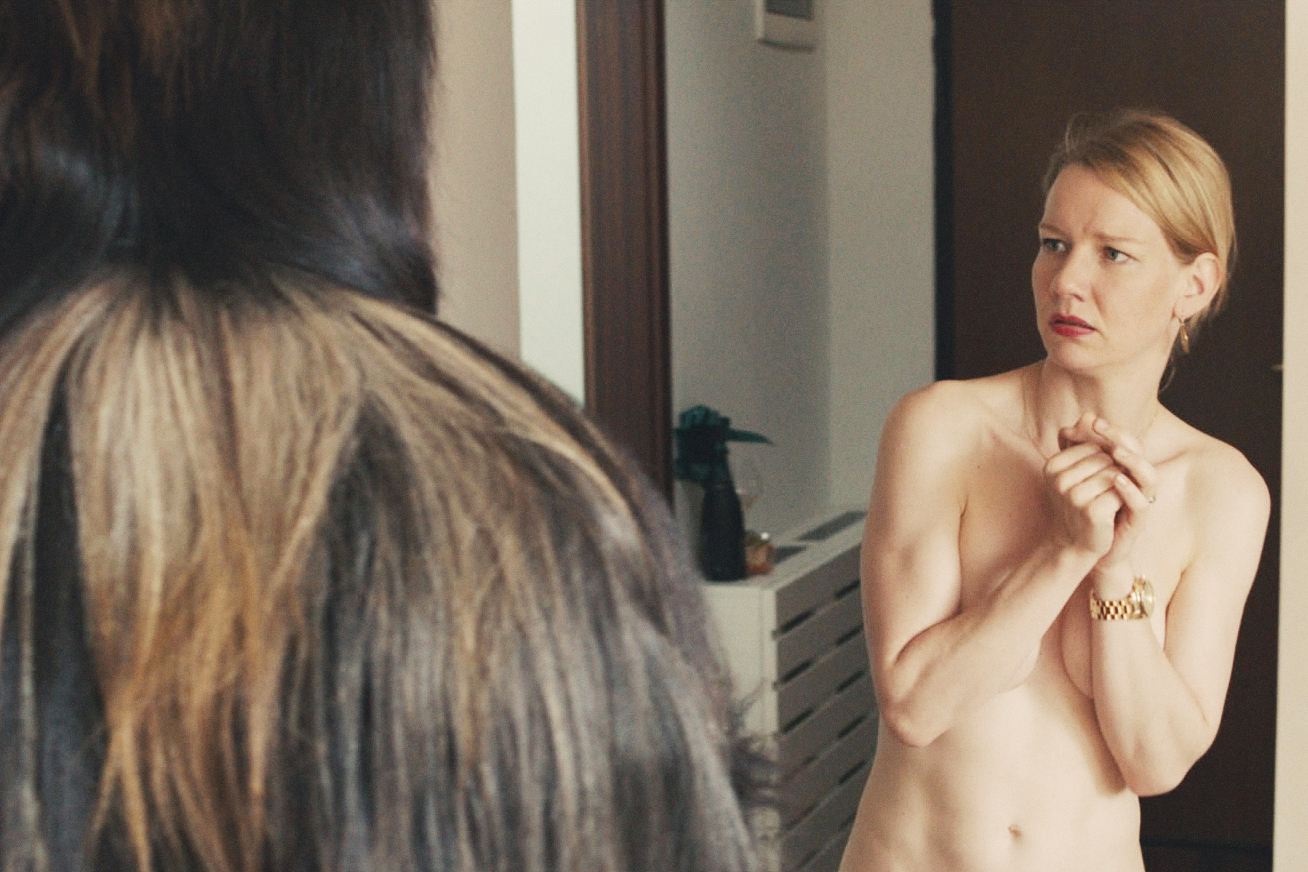 Do you get tired of critics like me who are palpably shocked to see a funny German comedy?
We have a lot of humor! Maybe we should be more famous for it. Our humor is very dry. We have great comedians.
Was it your plan to go three hours long for this film?
I didn't intend that. I found out I needed time for several things. It's as if my characters were saying, "The movie we're in? We need to do it over."
They're rebooting their relationship. You also make room for a killer karaoke moment to Whitney Houston's "Greatest Love of All."
After Sandra agreed to do the film, we celebrated at a karaoke bar in Berlin. That night, I programmed the song for her to do, without telling her! I thought, She's an actor, she can take it.
Toni Erdmann opens December 25.