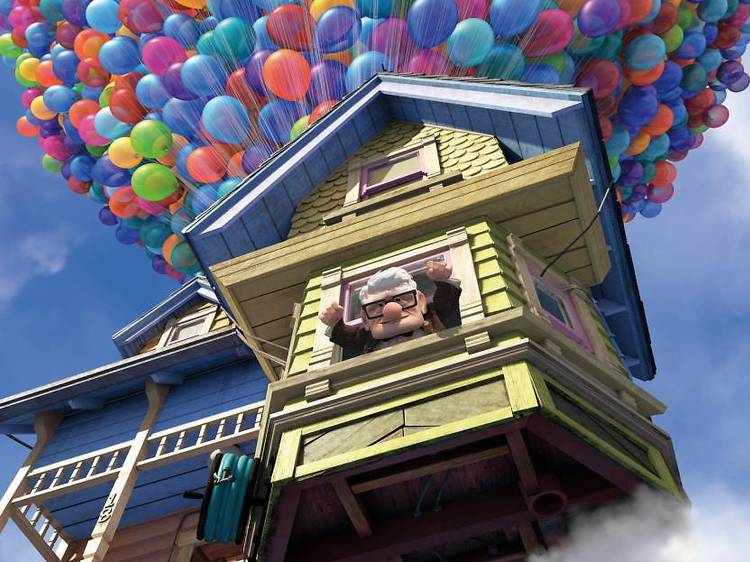 Photograph: Pixar Animation Studios
Housebound toddlers can be a tough crowd. Give them what they want in a movie – usually songs, bright colours, some light action (ie nothing with guns or crossbows) and at least one cute animal – and they'll sit rapt for hours. Get it wrong and they'll be ransacking your knife drawer before the opening credits are over. Unsurprisingly Disney – and the newly launched Disney+ – is your friend here. Pixar, in particular, is king when it comes to all-ages entertainment. Look out for the four 'Toy Story' films (toys!), 'Up' (balloons!), 'Finding Nemo' (clown fish!) and 'Monsters, Inc.' (monsters!) for the youngest viewers. A few Disney princess movies hit this adult/toddler sweet spot, too. Our tips? 'Moana', 'The Little Mermaid' (obvs) and 'Tangled'. 'Pinocchio' is a masterpiece for all ages too, though, no, the toddler probably isn't interested in how the story helped inspire Kubrick's idea for 'AI Artificial Intelligence'. Dad.
If you're trying to free yourself from Disney's hooks, the 'How to Train Your Dragon' movies have your back. The story of a young Viking and his dragon pal, they're full of colour and spectacle and are zippy fun for grown-ups too. At the gentlest end of Studio Ghibli's filmography you'll find 'Ponyo', which is loosely based on 'The Little Mermaid', while the ageless 'My Neighbor Totoro' (pictured above) is a delightful way to while away a couple of hours as a family. They're both on Netflix.
Wee 'uns should also get a kick out of 'Madagascar' and its sequels, all of which have enough comic chops to keep the big 'uns engaged (especially 'Madagascar 3: Europe's Most Wanted', which opens with a Salvador Dalí homage). It's important to note that Ross from 'Friends' voices a giraffe in these films. Meanwhile, 'Sing' is a poptastic riff on 'The X-Factor'-style talent shows that has at least half an eye on its older audience members. If you're going to pick one film for the whole family in which Taron Egerton sings 'I'm Still Standing', make sure it's this one and not 'Rocketman'.
If you're looking to get them started on live action – in advance of all those John Carpenter marathons ahead – try the adorable 'Charlotte's Web' (pictured above). It's a gateway talking-animal movie and prep for the slightly older (but also adorable) 'Babe'. Watch the movie and then impress them by pulling out the book it's adapted from for a bedtime story. Multimedia parenting at its most smug…