Heads up! We're working hard to be accurate – but these are unusual times, so please always check before heading out.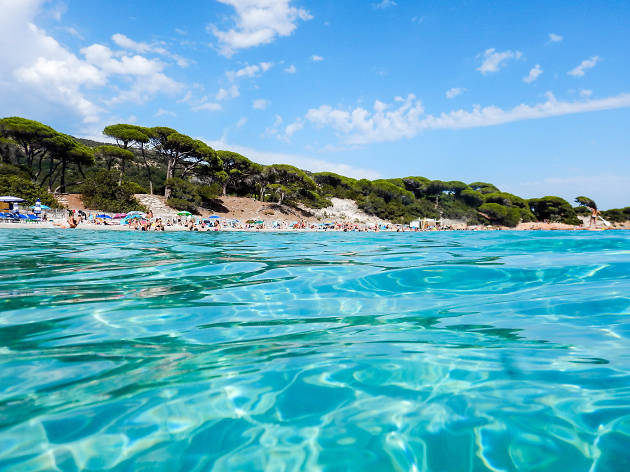 The 10 best beaches in France
Planning a seaside getaway? Try the best beaches in France for secret coves, sparkling shallows and faded seafront glamour
It might be better known for pioneering gastronomy and world-class museums – plus that ineffable eyeful of a tower. But fabulous France is also a beach lover's paradise. Whether it's the sparkling seas and secret coves of Napoleon's birthplace Corsica, the French Riviera's glitzy, boutique-lined bays, the endless dunes and sleepy fishing villages that line the Atlantic or Normandy's stately seafront, the Hexagon's three coastlines have been a magnet for holidaymakers for decades.
Thing is, there are hundreds of beaches in France to choose from... so where do you even start? We have some ideas. You may prefer off-the-beaten-path swimming spots to Blue Flag beaches with all imaginable facilities, but whatever's your seaside jam, our pick of the absolute best beaches in France should have you covered. So plop on that beret, grab a baguette, some boursin and a bottle of red – and head down to spend the day at one of these idyllic coastal destinations. And while you're at it, why not combine your trip with one of these incredible places to visit in France?
RECOMMENDED: Full guide to the best things to do in France
Best beaches in France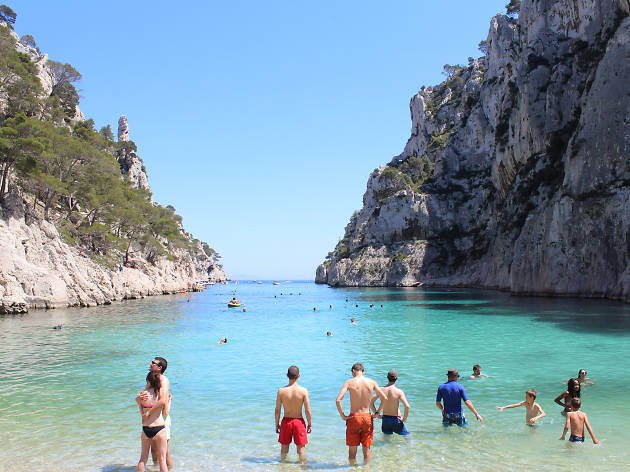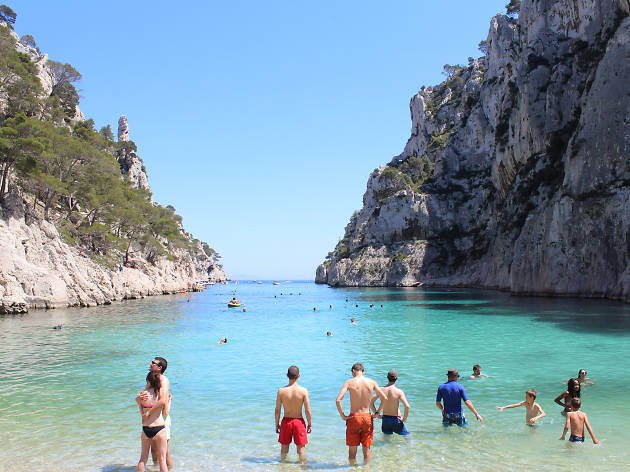 Photograph: Chabe01 / Wikimedia Commons
Seeking the ultimate romantic getaway? Take your significant other to the wild and wonderful Massif des Calanques, a series of narrow limestone coves between towering cliffs spread along 20 kilometres of rugged coastline between Cassis and Marseille. The best of the bunch is the isolated calanque of En Vau and be warned: it's a difficult hike down there, but your loved one – and your Instagram feed – will both thank you for making the effort.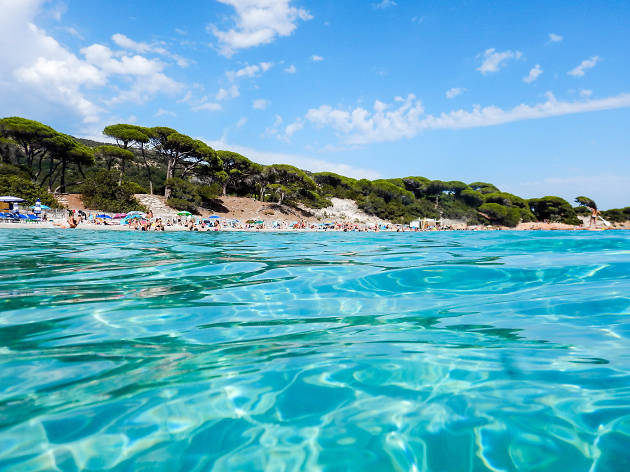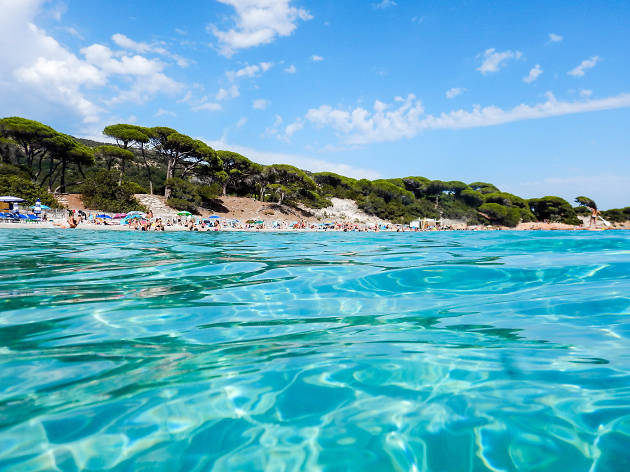 Photograph: Robert Brands / Flickr
Picture a silky strand flanked by pink granite cliffs and framed by sweet-scented pine trees – up the beauty tenfold, then you'd get Corsica's most famous beach. Often compared to something from the Caribbean, Palombaggia, a small slice of paradise just 10 kilometres from the ritzy town of Porto-Vecchio, also draws surfers who come to ride the waves on windy days.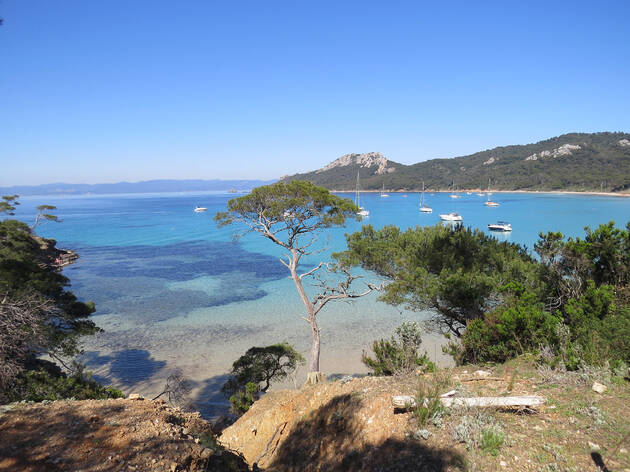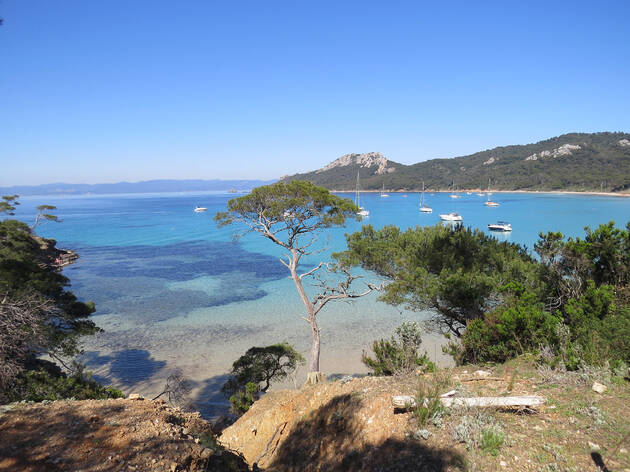 Photograph: Cecile Petit / Wikimedia Commons
Just a ferry away from chic Hyères, Porquerolles island feels like a living, breathing portrait of French seaside life back in the '70s. A protected area for the past 45 years, this pretty island is car-free and even smoking is banned, so you'll need to set out on foot to find the soft sands and balmy blue seas of Notre Dame, the island's most scenic plage.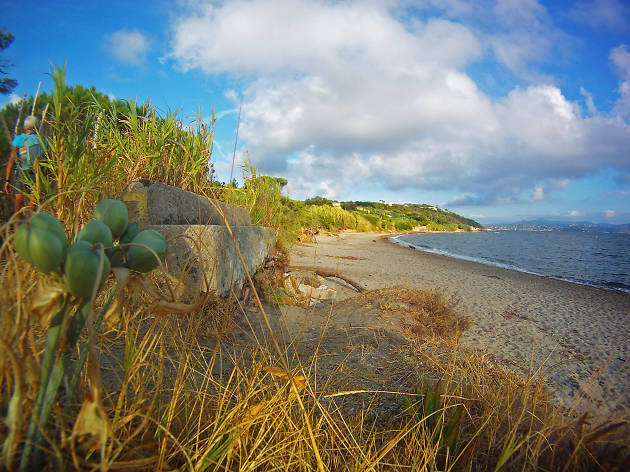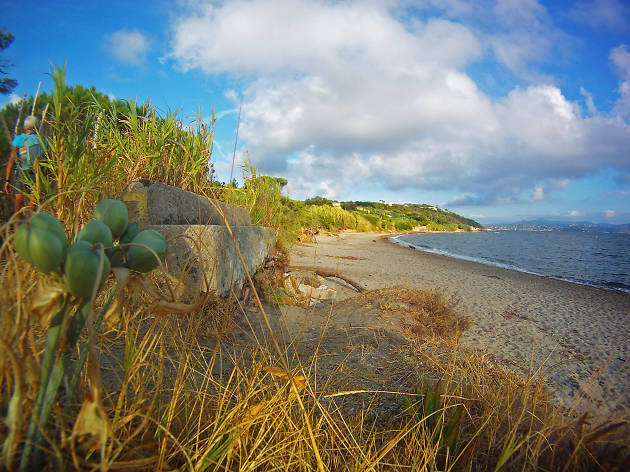 Photograph: akunamatata / Flickr
Beach clubs, beautiful white sand and a boho vibe are on offer at this world-famous strand in chic and sunny Saint-Tropez, a resort basically synonymous with one Brigitte Bardot. These days the A-listers you can expect to spot rubbing sun oil on their buff(ish) bodies include Bono, Leonardo DiCaprio and Naomi Campbell.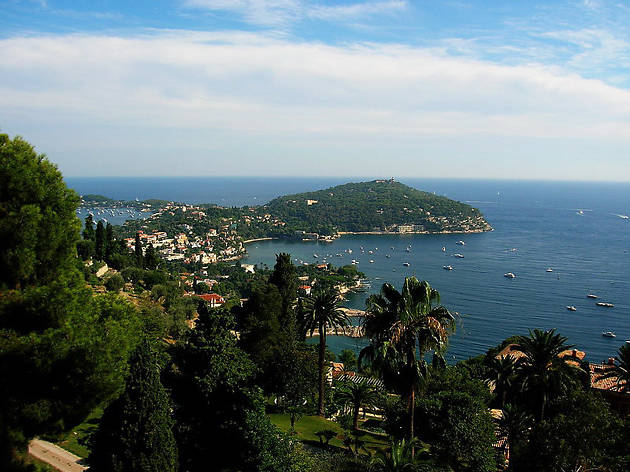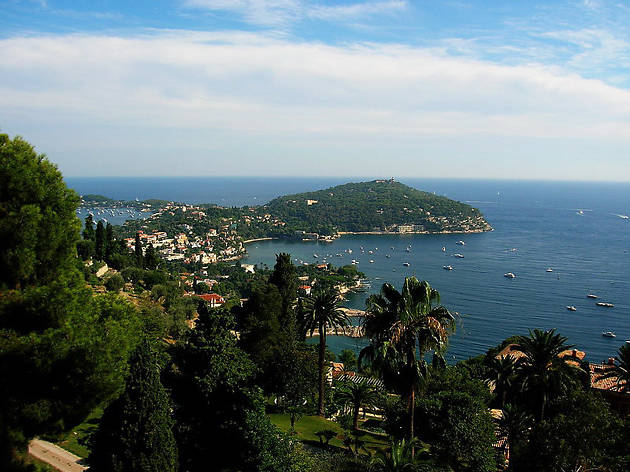 Photograph: Kerschbaumer's / Wikimedia Commons
Grab your swankiest swimwear and get ready for some sleb-spotting at this sophisticated Côte d'Azur beach named for Picasso's daughter Paloma. You'll be mingling with the Rothschilds and other moneyed beach-goers as you strut your stuff on this hip strip of sand. But it's easy to understand the appeal: backed by beautiful gardens and reached via a rocky staircase, this upmarket resort is mind-blowingly picturesque.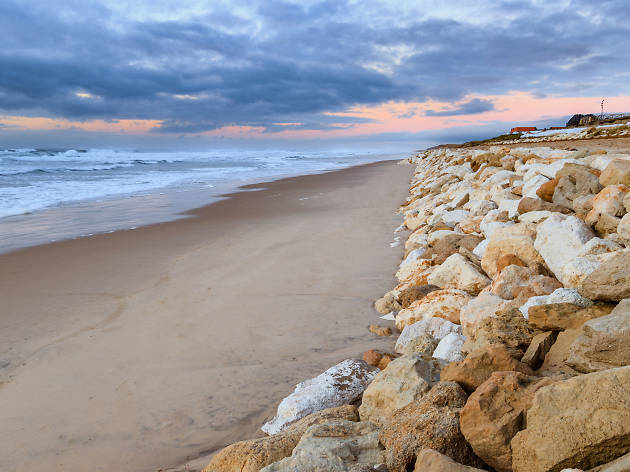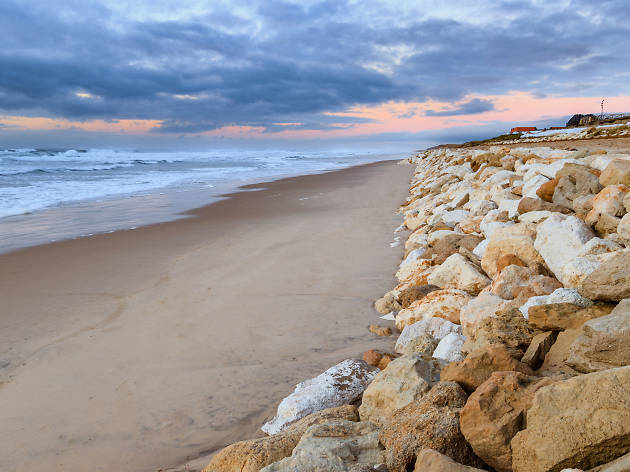 Photograph: Ulrich Giraud / Wikimedia Commons
In-the-know French beach-goers go west to the pine-clad Atlantic Coast if they fancy a super-chilled spot to surf or sunbathe. The pick of the crop is Lacanau-Océan near wine-loving Bordeaux: a dazzling 14-kilometre-long stretch of foreshore shaded by trees and framed by rolling grass-studded dunes.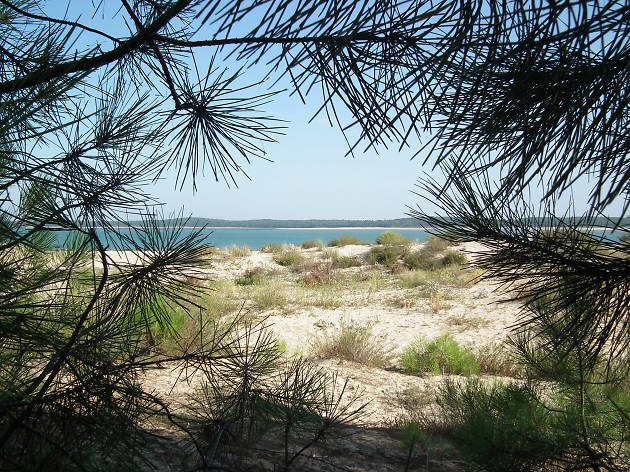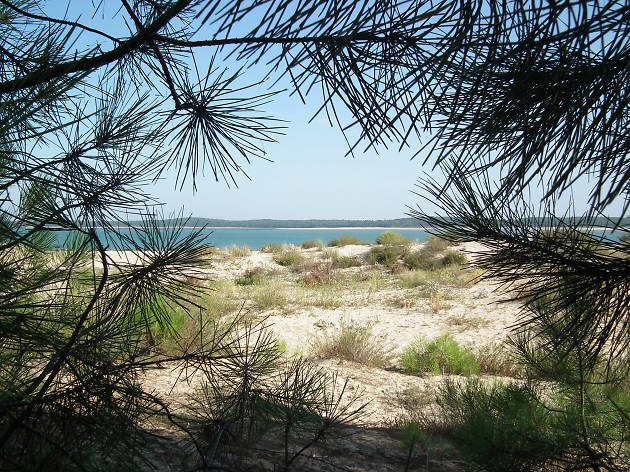 Photograph: Cobber17 / Wikimedia Commons
The bopping Île de Ré might be better known, but if you want to discover one of France's best-known beach secrets, take the spectacular bridge over to Ré's sister island Oléron. The second largest island in France really does feel like heaven, with its kilometres of sandy beaches backed by grassy dunes and sweet-smelling pine forests, but the lovely shell-strewn Plage de Gatseau near Saint-Trojan-les-Bains easily wins Oléron's coveted 'best beach' title.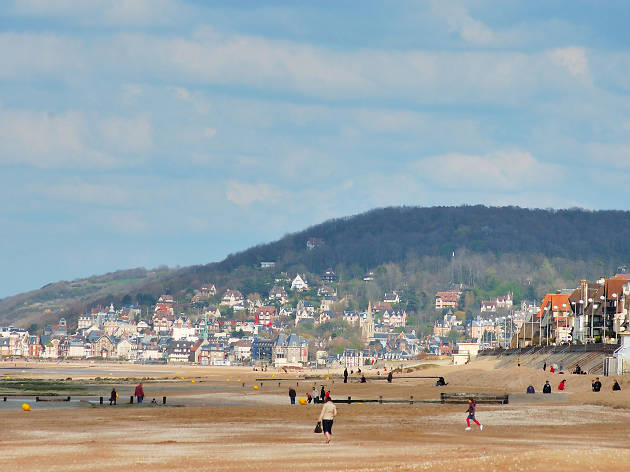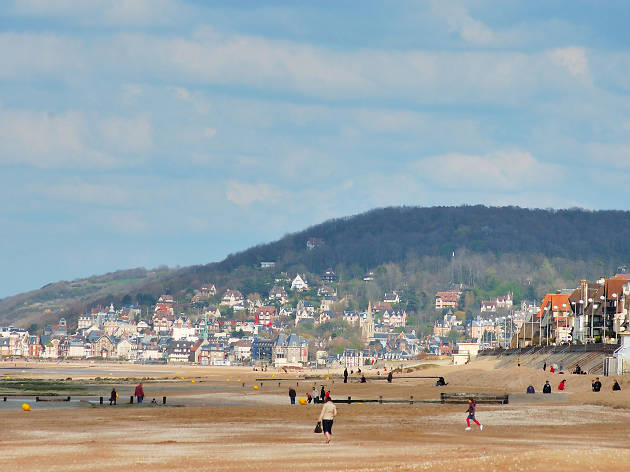 Photograph: Viault / Wikimedia Commons
It really is like turning the clock back when you visit the favourite summer hideout of madeleine-loving Marcel Proust: Cabourg's elegant seafront promenade overlooked by formal gardens and imposing villas is straight out of an old-time movie. You might not see bathing belles in stripy bloomers on this well-groomed Normandy beach, but some of that charm still hangs in the air.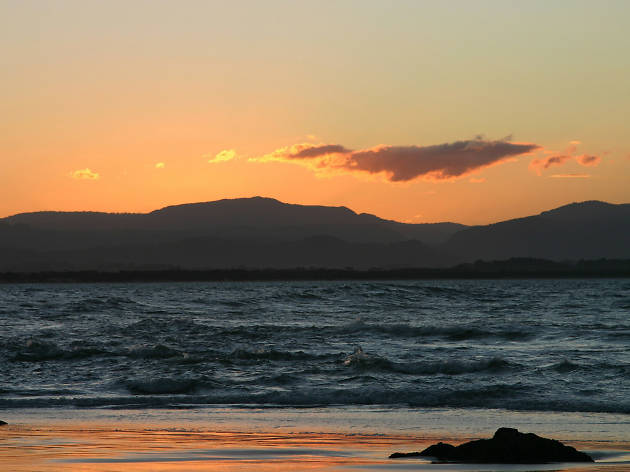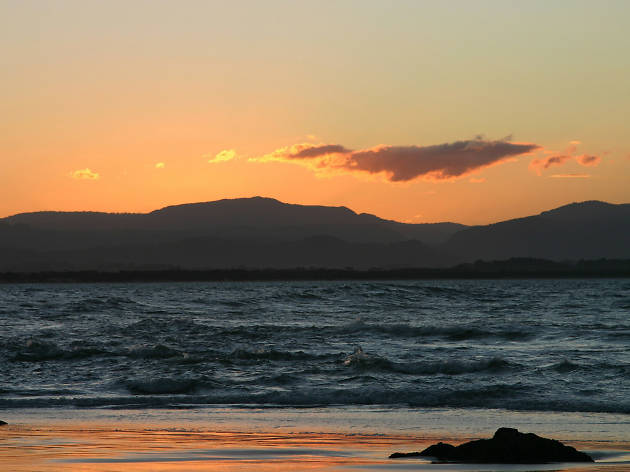 Photograph: angelic / Pixabay
Famed for its wind and kite-surfing, this family-friendly, five-kilometre-long stretch of pristine coastline near Marseille is also home to pretty pink flamingos and other rare birds. With its talc-fine sand, warm shallow waters and undulating grassy dunes – alongside the unique sandy isthmus known as a 'double tombolo' – this expansive beach is ideal for families with toddlers.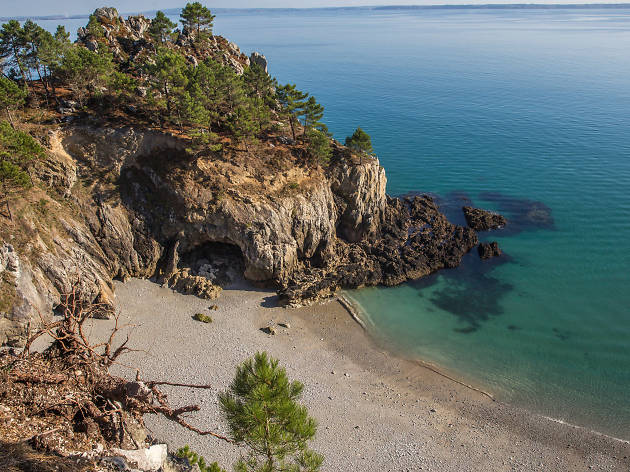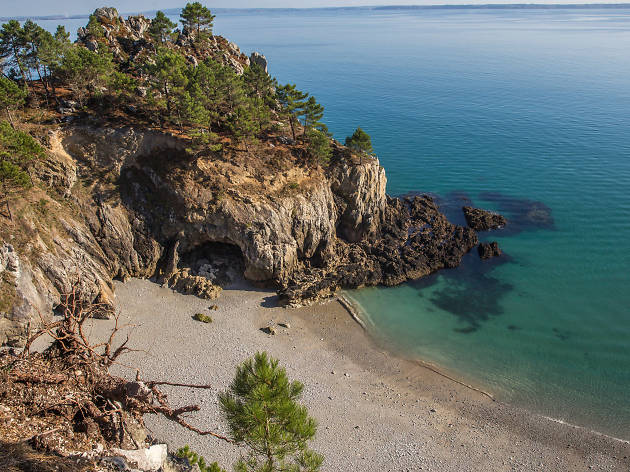 Photograph: Jean-Jacques Alabain, Domaine Drogant Photography / Flickr
The waters may be chilly, but where Brittany lacks the warmth of the south, its tranquil swimming spots and minuscule sea caves compensate with sheer, heart-stopping charm. There are plenty of pristine spots near the region's former sardine fishing port at Morgat, but with its gleaming pebble beach and always-clear waters, the aptly named île Vierge ('Virgin Island') is our favourite.
Not enough epic scenery for you?
From the City of Light's cache of cultural delights to truffle-hunting in sunny Provence, this marvellous country can be 'done' in many diverse and edifying ways. In fact, the best places to visit in France may well offer the perfect holiday for pretty much every taste.