The 10 best places to visit in France
Don't know where to start in this gourmet wonderland? These are the best regions and places to visit in France right now
From the City of Light's cache of cultural delights to truffle-hunting in sunny Provence and a luxe stay in a fairytale Loire Valley castle, this marvellous country can be 'done' in many diverse and edifying ways. In fact, the best places to visit in France may well offer the perfect holiday for pretty much every taste. World-beating arts festival, or beachside margarita? There's no need to choose if you're heading La Belle France way.
And of course, if you like your food, there's probably nowhere better than this country where nationhood is synonymous with a love of good grub. Whether it's rural markets, wine caves or Michelin-starred restaurants, gourmet attractions are in a class of their own here. You really could spend your whole time hopping from pâtisserie to bistro to bar and never get bored.
So it's fortunate, too, that there are also dozens of excellent outdoorsy things to do in France, from white-water rafting along the Ardèche river to hiking through the lofty Alps, that are guaranteed to burn off those calories. And if you're less inclined to get sporty and just want to enjoy laid-back life à la française, there's a decent beach waiting for you on pretty much every bit of the French coastline.
Time to plan that holiday, then? We think so. Browse our list of the ten parts of the country you must visit in your lifetime and pick your dream tricolore getaway.
RECOMMENDED: Full guide to the best things to do in France
Best places to visit in France
Home of the Mona Lisa and the setting of a raft of iconic films, Paris is like a mega-dose of everything France does best. After high-end fashion? Head for the glittering Champs-Élysées or the chic Marais. How about a spot of history? Check out the Louvre, or visit Louis XIV's summer palace at Versailles. And for (insanely) great views? Climb Eiffel's terrific Tower or the cobbled hills of Belleville. The list of world-class things to do in the City of Light is endless.
Discover the best things to do in Paris
2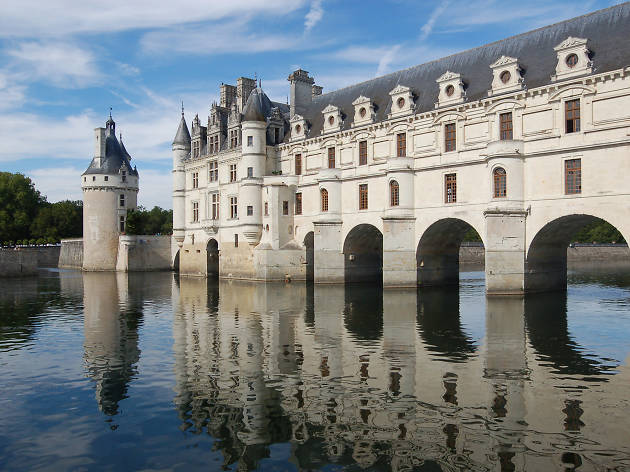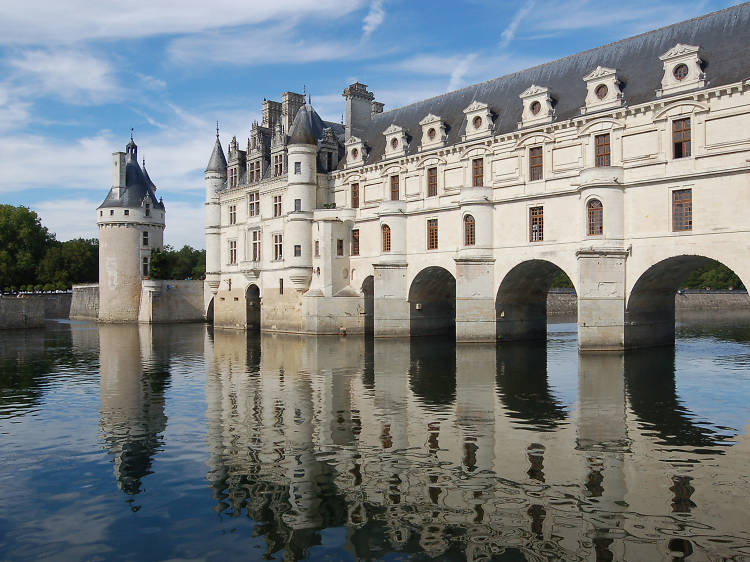 Photograph: Wladyslaw / Wikimedia Commons
Known as the Garden of France, the Loire Valley boasts fairytale castles with pointed turrets such as the Château d'Azay-le-Rideau, along with elegant fortresses like the Château de Chenonceau, or the sprawling Château de Chambord whose park is full of whiskery wild boar. For the best views of this photogenic region, catch a hot air balloon near the Château d'Amboise and soar high above the Loire, or take a riverboat that stops off at châteaux and vineyards en route.
3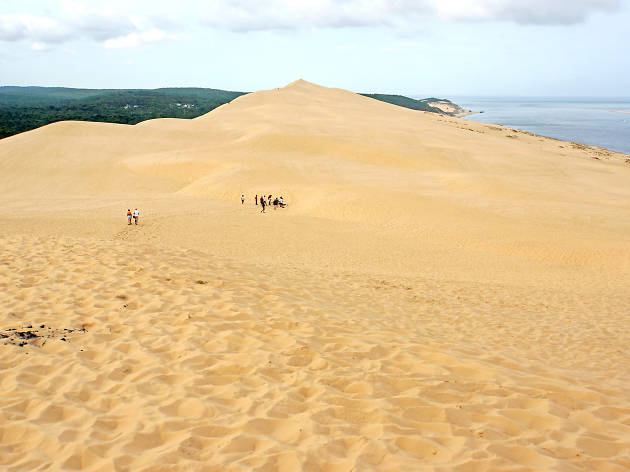 Photograph: Dennis Jarvis / Flickr
Bordeaux and the Atlantic Coast
Straddling the sturgeon-filled Gironde river, beautiful Bordeaux has tonnes of historic buildings and monuments, but most visitors flock here to taste the wines that have been produced here since Roman times. The region's big, bold reds can be sampled in local vineyards or in Bordeaux's Cité du Vin with its interactive exhibits and expert-led tasting sessions. Further afield you'll find some of the Atlantic coast's best sand beaches including surf-friendly Lacanau, backed by Pilat, Europe's largest dune.
4
Photograph: Pixabay
Normandy and Mont Saint-Michel
Destination for countless pilgrimages, Normandy's Mont Saint-Michel is the rocky jewel in the rugged crown of this region which is famed for Camembert, punch-packing apple brandy Calvados and the Second World War beaches. Rising out of the picturesque bay that separates Normandy from Brittany, the rocky island of Mont Saint-Michel, linked to the mainland by a tidal passageway, has been home to Benedictine monks since the 10th century. Aside from monks, the streets teem with tiny souvenir shops and restaurants serving Norman specialities.
5
Photograph: Pixabay / Mediengestalter
Provence and the Côte d'Azur
Loved by Impressionists including Monet, Cézanne and absinthe-swilling van Gogh, Provence's pure sunlight bathes this beautiful region in blissful heat. Luckily there are plenty of places to escape that midday glare including Aix-en-Provence's tree-shaded boulevards, the beachside cafés of Cannes and Saint-Tropez, and the horse and bull-studded expanses of the Camargue national park. Renowned for its sweet-smelling lavender fields and some of the world's finest extra virgin olive oil, pretty Provence is also home to Avignon's fresco-filled Palais des Papes.
6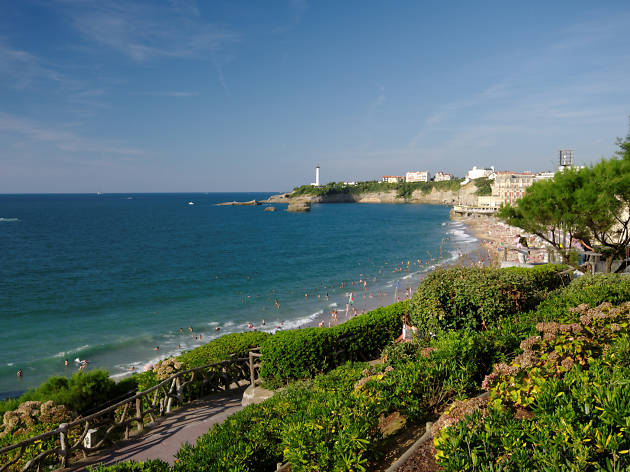 Photograph: Emmanuel Dyan / Flickr
This gastronomic region spread across Spain and France often feels like a country in its own right. Famed for pinxtos and other lush tapas served in traditional bodegas or in one of the region's 40 Michelin-starred restaurants, the côte basque is also renowned for its thalassotherapy centres and superb beaches around the coastal towns of Saint-Jean-de-Luz and Biarritz.
7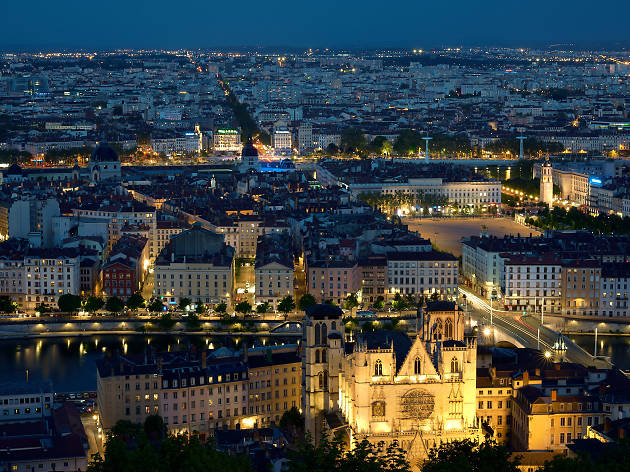 Photograph: Pedro Szekely / Flickr
Lyon and the Rhône Valley
A magnet for foodies, France's third largest city sits close to the Rhône Valley where 2,000-plus wineries produce some of the world's most popular wines. From the Roman amphitheatre to the medieval and Renaissance architecture of Vieux Lyon to state-of-the-art attractions such as the new Confluences Museum of Science and Anthropology, there's plenty to do in France's gourmet capital, but the city's Michelin-starred restaurants and good-value traditional bistros are definitely the biggest draw.
8
Photograph: Pixabay / Akwaba_Artiste
The Dordogne's winding river is the perfect spot from which to explore the region's lush scenery, spectacular fortified castles, limestone caves and Palaeolithic sites (and how better than on a lazy guided boat trip?) There's plenty to thrill history buffs here, and even young children will enjoy discovering Lascaux's 17,000-year-old wall paintings. Back above ground, the medieval towns of Rocamadour, La Roque-Gageac and Sarlat-la-Canéda are well worth a visit, too.
9
Photograph: Pixabay
Brittany and the Côtes d'Armor
Apart from the obvious crêpes and cider, there are plenty of reasons to visit the lush Brittany region with its charming ancient hamlets and remote coves where grey seals come to frolic. Famed for its food market, capital Rennes is a wonderland of tangled streets fringed by half-timbered houses, while medieval Saint-Malo is one of France's most picturesque cities. Nature-lovers should make a beeline for Brest, home to Oceanopolis, a vast aquarium teeming with eclectic marine life.
10
Photograph: Petr Meissner
Birthplace of the world's best-loved fizz, the Champagne region, clustered around pretty, mansion-lined capital Épernay, easily earns its place among France's most beautiful places to visit. There are plenty of well-marked routes leading to local wineries where you can learn about the production process or simply sip some bubbly, but if you can tear yourself away from the good stuff, the Champagne-Ardenne region also brims with history waiting to be discovered – we say head to ancient towns Reims and Troyes.
Looking for somewhere to stay on your trip?
Year after year, France holds on to its title of the world's most visited country (at the last count, about 85 million visitors a year). It's hardly surprising: you've got three coastlines – the Mediterranean, the Atlantic and the Channel – combined with the Alps and the Pyrenees, plus world-class cities, exquisite villages and volcanic landscapes.