St Mungo Museum of Religious Life and Art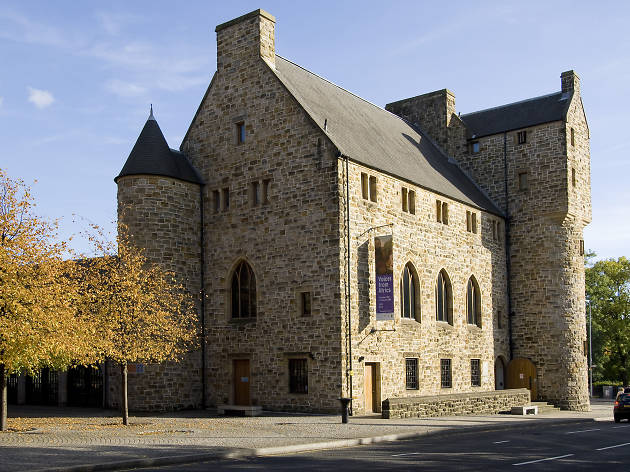 A number of faiths are represented at this museum, which shows the likes of calligraphy and carvings, and even has a Zen garden.
Faith is the story of Glasgow in many ways – Protestant or Catholic, Muslim or Hindu, it's intertwined with everything from education to work and sport. How appropriate, then, that the city should be home to one of the only public museums in the world devoted solely to the subject of religion.

Opened in 1993, St Mungo Museum of Religious Life and Art is named after the patron saint of Glasgow, who brought Christianity to Scotland in the sixth century. It's located in Cathedral Square in a building that was designed in the Scottish baronial style by architect Ian Begg in 1989 (it could pass for a building much older, he did such a good job).

The museum seeks to promote a cross-faith experience, building bridges of understanding and respect between different faith groups – or people with no faith at all. Three permanent galleries host a vast array of ancient artefacts and artworks. You can learn about the main religions of the west of Scotland (Catholicism and Protestantism, that is, not football), visit a Zen garden (the first in Britain), admire a sculpture showing Islamic calligraphy, or marvel at a magnificent bronze carving of the Hindu god Shiva Nataraj (Lord of the Dance).

Additionally, there is a regular programme of temporary exhibitions. Recent examples include a look at memorials dedicated to those who lost their lives in World War I, as part of the 2014 centenary commemorations, and a controversial painting by Scottish artist Peter Howson that depicts the crucifixion. Many people choose to visit St Mungo Museum as part of a tour of the three main attractions in the cathedral precinct, including Glasgow Cathedral itself, and the Provand's Lordship, which, built in 1471, is the oldest house in Glasgow.
Venue name:
St Mungo Museum of Religious Life and Art
Contact:
Address:
2 Castle Street
Glasgow
G4 0RH