Glasgow is such a great, vibrant city so here, for your reading pleasure, are just some of the reasons why it's great to be Glaswegian.
1. We turn our buildings into works of art
Kirsty Fraser
Check out a tour of Glasgow's street art.
2. We have a great sense of humour
www.facebook.com/groups/482654811857816
3. Our style mile rivals the best shopping precincts in the UK
Alex, flickr.com/photos/microwavedboy
4. We like our fine dining
Cail Bruich, Great Western Road
Enjoy your own feast at Cail Bruich in the West End of the city.
5. But if you try to take our square sausage away from us, there'll be trouble
Want your own square sausage recipe that you can make anytime? Try out this recipe.
6. Our art galleries are free and packed full of amazing sculpture and art
Alex Liivet, flickr.com/photos/alexmartin81/
Find out more about what's on at Kelvingrove Art Gallery and Museum.
7. And there's plenty of green space to read a book or chill out at lunch time
facebook.com/pages/Queens-Park-Glasgow/123600071018079?fref=ts
Plan your next visit to Queen's Park, there's plenty to do.
8. We think temperatures over ten degrees are positively heat-wave material so it's taps aff all the way!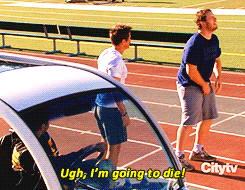 9. We make a mean cocktail
facebook.com/barsoba.glasgow.3
Bar Soba also offers cocktail-making masterclasss.
10. And our architecture is truly stunning
facebook.com/pages/Look-Up-Glasgow/578520528949918
Book a Glasgow bus tour to take in views of Glasgow University and so much more.
11. Our statues are beloved to us
Lenny's Pics, www.flickr.com/photos/75235741@N00/
12. We're a right friendly bunch
13. A good night out can always be topped off with a tasty bite to eat at the Steak & Cherry in Sauchiehall Street
facebook.com/steakandcherry
Steak & Cherry is open from 8am until 5am, seven days a week.
14. A good blether at the taxi rank on the way home is a definite because the queue will be l-o-n-g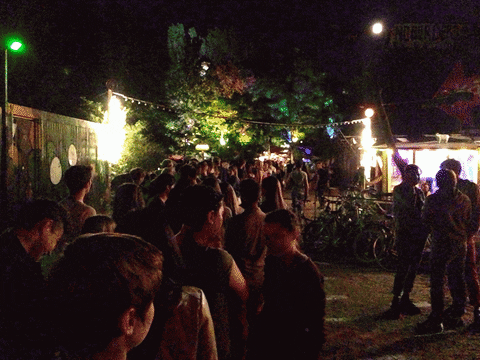 15. But we'll become best friends with complete strangers so it's all good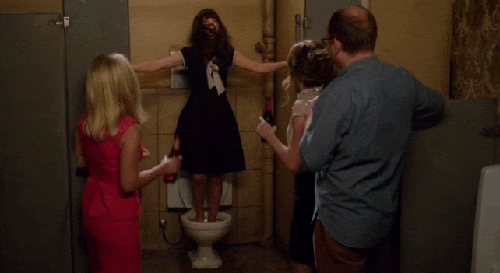 Dancing in public toilets isn't advised though.
16. Our river looks amazing at night
Ed Webster, flickr.com/photos/ed_webster/
17. Live music is definitely a strong point
Thomas Mathie, flickr.com/photos/headphonaught/
Watch the full Barrowlands pathway walk, which lists all the acts to play our world-famous venue.
18. And our buskers definitely know how to put on a show
trawets1, flickr.com/photos/trawets/
Watch Clanadonia perform in Buchanan Street.
19. We're only a 45-minute drive away from views like this
Praveen, flickr.com/photos/alchimiae/
Plan your next trip to Loch Lomond and Trossachs National Park.
20. But if you'd rather stay in Glasgow and find some books, our libraries look like this
Anne, flickr.com/photos/ilike/
Mitchell Library, Glasgow.
21. While our bookshops are wee gems packed full of literary hidden treasures
Anne, flickr.com/photos/ilike/
Give Voltaire & Rousseau a visit next time you're nearby, you wont be disappointed.
22. We're the first Scottish city to offer free city-centre Wi-Fi
23. Our nightlife is among the best in the world
facebook.com/TheArchesGlasgow
24. And our welcome is always warm, friendly and with a sizeable dose of humour
25. We're a talented bunch…
flickr.com/photos/glasgowschoolart/sets/72157644983682930/with/14549449664/
The Glasgow School of Art 2015 degree show runs from June 13-20.
26. But we don't like to brag, we prefer to just give out free hugs instead
27. And you'll never get lost because our subway system was designed with simplicity in mind
28. But if the subway isn't your bag, there's lots of ways to get around the city
www.nextbike.co.uk/en/glasgow/
Find your nearest nextbike location in Glasgow.
29. If all else fails, our comedians are never short of a funny line or two...
30. And that's why we're proud to be Glaswegian
See more things to do in Glasgow from Time Out.