It's heck of a tinsel-y out there on the town, and perhaps you prefer to body-swerve all that seasonal schmaltz of a night out – our picks are determined this week with that possibility in mind. If you are on a hunt for festive-themed festivities, recommendations include 1940s-inspired clubnight Blitzed's Blitzmas at SWG3 on Friday, bringing a whole new meaning to dancefloor bombs with a live 15-piece swing band playing 1940s Christmas classics. That and Pretty Ugly's Xmas Xtravaganza at The Admiral on Saturday, featuring 80s covers band Band Of Gold performing live, plus DJs sets from We Were Promised Jetpacks and Fatherson. And tinsel, naturally.
Andrew Weatherall and Sean Johnston: A Love From Outer Space – Berkeley Suite, Dec 13
The unique club night collaboration between two veteran acid house legends (pictured above) returns to the Berkeley Suite basement, the aged ravers in question being Andrew Weatherall – he of producing classic Primal Scream's 1991 album 'Screamadelica' repute among many other achievements, yeah him – and Sean Johnston, a fellow long-server behind the decks since the early 90s. Look forward to down tempo oddities mixed up with Balearic, dark disco, post-punk and long-lost obscure B-sides.
Return to Mono – Sub Club, Dec 12
Glasgow veterans Slam's house music residency at the Subby takes place every second Friday of the month, and features all kinds of friends and special guests from across the clubbing world. This last installment for 2014 – 4am license ahoy – welcomes Minneapolis DJ/producer DVS1, AKA Zak Khutoretsky, for his Sub Club debut. Tipped by the likes of Ben Klock and Derrick May as the next big thing from the Midwest – even if he has been on the scene since the mid-90s – Khutoretsky will play intuitive and floor-shaking selections from a vinyl collection which at last count stood at something like 10,000-strong. Here's hoping we're never asked to help him move house.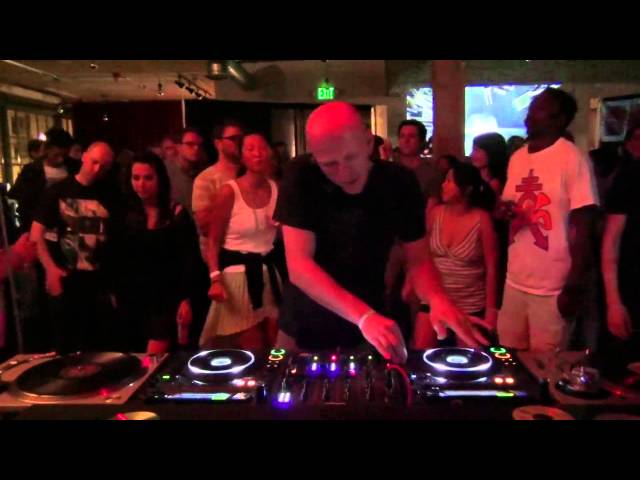 Hot Mess – The Poetry Club, Sat Dec 13
DJ Simonotron's consistently excellent 'straight-friendly dance party for queer kids' is where pop classics, obscure synthwave, house, techno and disco all bump into each other on the dance floor and get on just fine, thank you very much. Originally an Edinburgh institution – where it continues to run monthly too – Hot Mess has become just as much Glasgow property in recent years with regular nights at The Poetry Club (where they host on New Year's Eve too). The all-vinyl mix is accompanied by a 'non-stop psychedelic-erotic video showreel featuring dancing robots making love to the 1980s in space, and suchlike'. Which is great news if you like that kind of thing.
Words: Malcolm Jack