There's nothing quite like the squelch of an acid bass line coupled with the thump of a retro drum machine. There'll be plenty of that going on at the Subby, as analogue-lovin' Swedes Genius of Time debut something brand new in Glasgow. To be there, or round the corner at The Arches for Pressure's special-guests-loaded 16th birthday party? We'll leave it to you to decide.
Thunder Disco: Genius of Time (live acid set) – Sub Club, Fri Nov 28
Two guys originally from Gothenburg who decamped to Berlin with a van load of synthesisers, Genius of Time you may be familiar with from previous visits to Glasgow and the Subby, not to mention other clubs and festivals all over Europe and the world, and their recent 'Juno Jam' EP. What you won't be familiar with – yet – is their live acid set, which they'll show off for the first time anywhere in the world for Thunder Disco. Expect luscious, synth-soaked action with added acid-y edge, and a much more improvised, spur-of-the-moment feel. Not to be missed.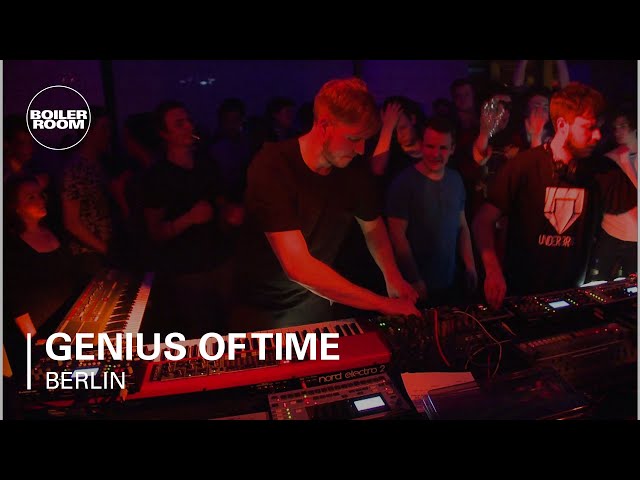 Pressure 16th Birthday Party – The Arches, Fri Nov 28
Glasgow techno veterans Slam's monthly techno night at The Arches turns 16. Are there special guests? You know there's special guests. Travelling from the same direction as Genius of Time is resident DJ at Berlin's Berghain Ben Klock (pictured), to play an extended set. He'll be joined in the booth by Pressure debutants Subb-an (Crosstown Rebels, Spectral, Saved, My Favourite Robot) and Laura Jones (Leftroom, Visionquest), as well as Pressure residents and Slam boss-men Orde and Stuart.
Mungo's Hi Fi Soundsystem: General Levy + Charlie P + guests – The Art School, Sat Nov 29
If there's still life left in you after doing either or both of the above recommended things on Friday, it's the last Mungo's Hi Fi Soundsystem dub-reggae party of the year at The Art School, so expect a big one. Ragga MC General Levy makes his first Glasgow appearance in 13 years – he'll rock the house in fine style with help from Charlie P, Samson Sounds, the Wobbly Social crew and loads more.
Words: Malcolm Jack