Scotland Street School Museum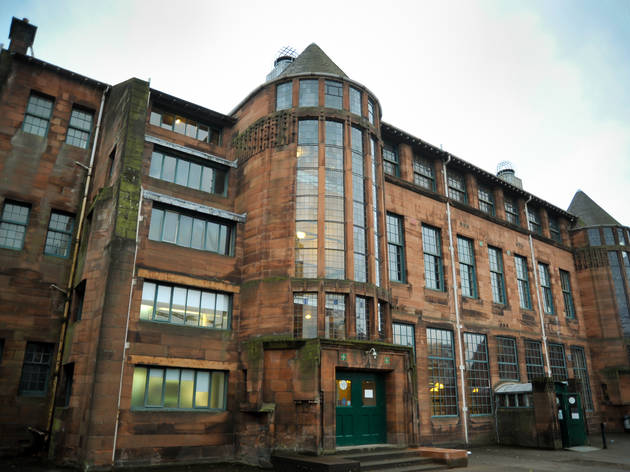 1/3
STEPHEN ROBINSON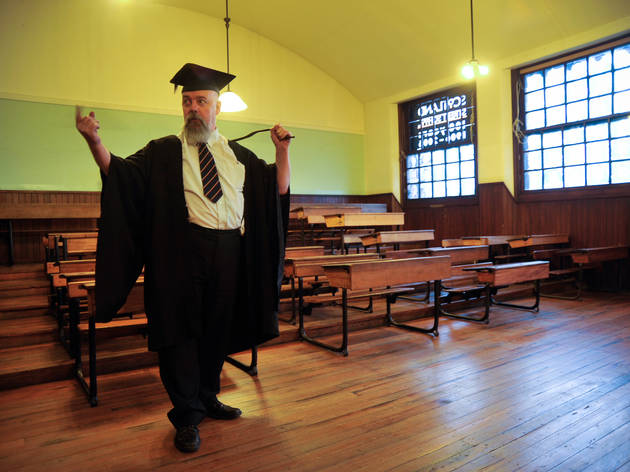 2/3
STEPHEN ROBINSON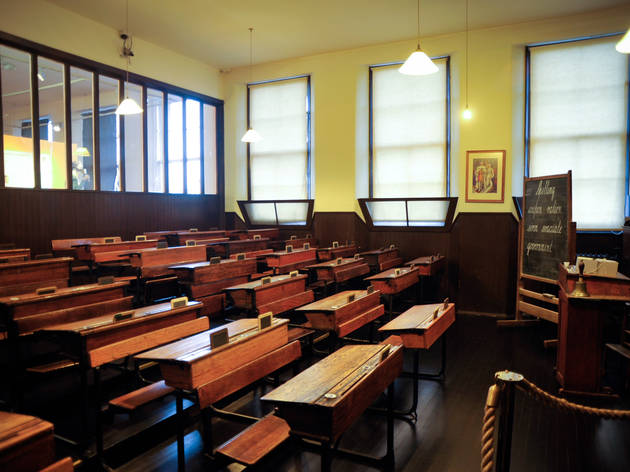 3/3
STEPHEN ROBINSON
Head back to school and back in time at this popular museum, covering education from the Victorian era up until the '60s.
Going back to school is something that would fill many of us with horror – but don't let the thought of playgrounds past put you off Scotland Street School Museum. This space is both a fine example of Charles Rennie Mackintosh's architecture, and a fascinating museum, giving insights into the education system in Scotland from the late 19th to the late 20th century (clue: it wasn't always especially forgiving).
Built between 1903 and 1906 in the Tradeston district on the South Side of the Clyde, then home to a growing population employed by the vast shipbuilding industry and engineering works, Mackintosh's design cost over £35,000 – more than £1,500 over budget. But what a school he built. Based on those of Rowallan Castle in Ayrshire and Falkland Palace, it was hardly austere inner-city stuff, with windowed Scottish baronial-style tower staircases, corridors banked with glass and bathed in light, and gorgeous little details hidden in every corner.

Ultimately, Scotland Street was to go to waste as an educational institution: as shipbuilding on the Clyde dwindled in the 1970s and urban decay took root, enrolment numbers sank to as low as 89 at a school with capacity for 1,250, and, in 1979, it finally closed. But as an architectural and cultural attraction, its story was just beginning. Since opening as a museum, it has become a must-visit for Mackintosh fans, and those interested in a taste of living social history.

Classrooms are mocked up in the style of several different eras – from Victorian times through World War II and on to the 1950s and '60s, ages when dunce's caps and the cane were commonplace, but so too a strong sense of community. It's an experience school-goers, both current and former, can all relate to.
Venue name:
Scotland Street School Museum
Contact:
Address:
225 Scotland Street
Glasgow
G5 8QB