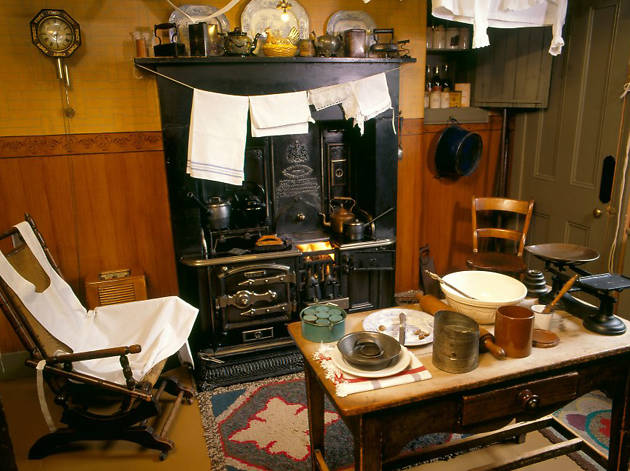 Get a glimpse into the everyday world of a past generation at this simple red-brick home, which has been preserved and restored to show early 20th-century life.
To look at it from the outside, Tenement House just like any other of the tens of thousands of red-bricked flats that line so many of Glasgow's residential streets. But within 145 Buccleuch Street in the Garnethill area of the city centre, there dwells a living history museum offering an eerie insight into how Victorian Glaswegians used to live.

This four-room house was, for the first half of the 20th century, the residence of 'independent lady' Agnes Toward, and has been faithfully restored to look just as it would have in her time. She moved into the building with her family in 1911, when she was just a child, and at a time when this block (erected in 1892) was still a relative new build. She passed away in 1939.

After Toward's daughter died in 1965, the house's potential as an educational visitor attraction was recognised by the niece of an elder at her church. She lived there herself for seven years, carefully preserving the interiors before selling it to the National Trust for Scotland in 1982. Much of the home and its contents remain exactly as they were left by the Towards, featuring marble sinks and coal-fired stoves, blackened bars of soap and jars of jam, with the addition of period features, such as authentic gas lighting, to recreate the dark atmosphere of the home before it had electricity installed in the 1960s.

Visitors can wander freely and get a feel for the domestic lives of a much older generation, in a time when many of the household amenities we today take for granted – such as indoor toilets and central heating – were considered luxuries. Or you can enjoy a pre-arranged guided tour and learn from an expert as you go.
Venue name:
Tenement House
Contact:
Address:
145 Buccleuch Street
Glasgow
G3 6QN