The 5 best spots to get a tattoo in Glasgow
A recent uptick in all things hipster has fueled a wider demand for tattoos in Glasgow: here are the top local parlours.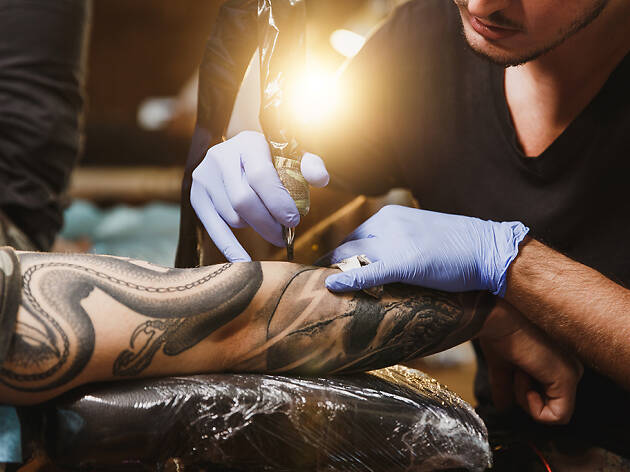 Did you know that Lady Randolph Churchill, mother of the former British prime minister Winston Churchill, was one of the few women in high society with a tattoo? Her ink of choice was a snake that wrapped around her left wrist. Back in the day, the skin art was a sign of wealth as folks were forced to travel to Asia to get a tattoo.
The culture surrounding inkage eventually shifted its focus to the sport that dominates national attention. A display of devotion for all things football, getting a tattoo in Glasgow used to conjure mental images of shirtless Rangers and Celtic fans with club crests marked on their upper arms and guys standing outside dodgy pubs with "LOVE" and "HATE" crudely self-inked on their knuckles.
With the general current uptick in hipster-ism and the wide breadth of stylish and reputable tattoo parlours opening across the city to exploit the surge in demand, there's never been a better time to get some tribal art, a gnarly skull or a scantily clad femme indelibly (and painfully) scorched into your flesh – an experience that will likely be more bearable if tackled after two (or four) drinks from the best bars in town.
Remember kids: getting inked up might sound like a funner activity than a trip around the city's museums... but a tattoo's not just for Christmas. With that in mind: check out some of our favourite local tattoo parlours, several of which also offer removal and cover-up services.
RECOMMENDED: Full guide to the best things to do in Glasgow
Where to get a tattoo in Glasgow
Feeling a drink after that act of bravery?
From brilliant old boozers paying accidental homage to yesteryear, to trendy drinking dens with one eye on the craft beer brewing out the back complementing food as good as that at Glasgow's best restaurants, there's certainly a fair bit of variety to Glasgow pubs and bars.
More to explore