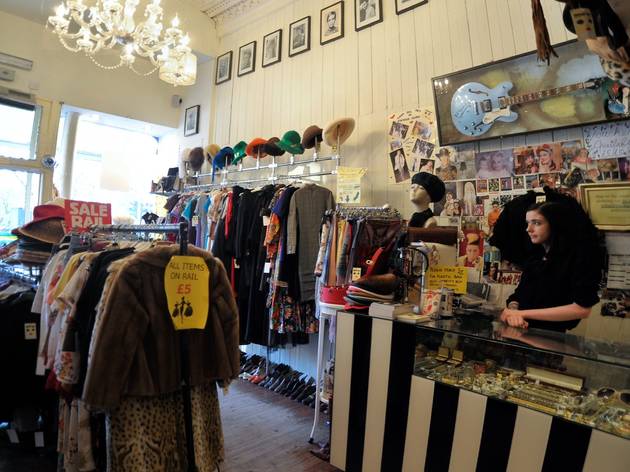 1/2
STEPHEN ROBINSON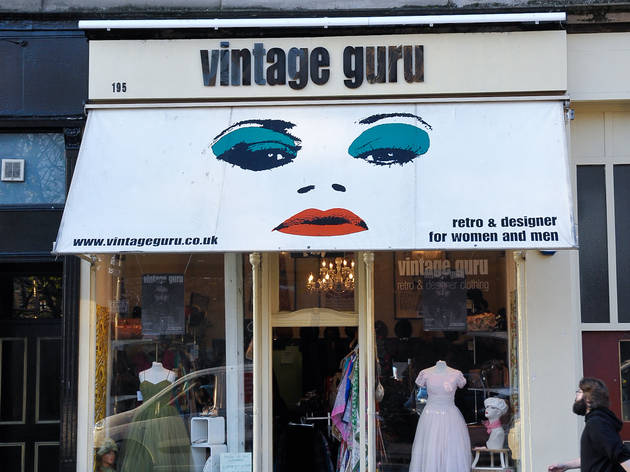 2/2
STEPHEN ROBINSON
Time Out says
Small vintage fashion shop with a steady flow of new and intriguing stock
Quite a number of vintage stores have come and gone on Byres Road over the years, where rents can be prohibitively high. Vintage Guru is one of the few to have stuck it out long enough to truly establish itself – opened in 2009, it's built up a faithful regular clientele, but also shown a wise knack for tempting in casual footfall with flash sales and flashy window displays.

Owner Jennifer Cocozza was no newcomer to vintage trading upon opening this place, her first direct to public store. She'd hitherto spent 15 years dealing on the net and supplying vintage clothing to traders, collectors and film industry contacts around the world. Cocozza's expertise is reflected in clever and colourful merchandising, very competitive pricing, and plenty of cool and unique pieces, even if quantity of stock does sometime seem to trump overall quality.

New stock – up to 150 items per day, they claim – is introduced on a rolling basis, meaning there's different stuff to choose from almost every time you visit. So much so that they don't seem to know where to put it all – racks, rails, boxes and buckets bursting with dresses, coats and jackets, blouses and tops, shirts, scarves, ties, shoes, retro sportswear, hats and accessories galore accumulate everywhere both inside and outside the shop.

It's a small store, too, and when it's busy it can get seriously cramped. But there's a great buzz about the place at peak times, with a diverse clientele ranging from bargain-hungry students to trendy West End-y fashionistas, fancy-dress hunters and people just having a giggle at how daft they look in extravagant hats. Note that the impressive blue electric guitar pinned on the wall in a display case above the counter, and autographed by Noel Gallagher isn't for sale.
Details