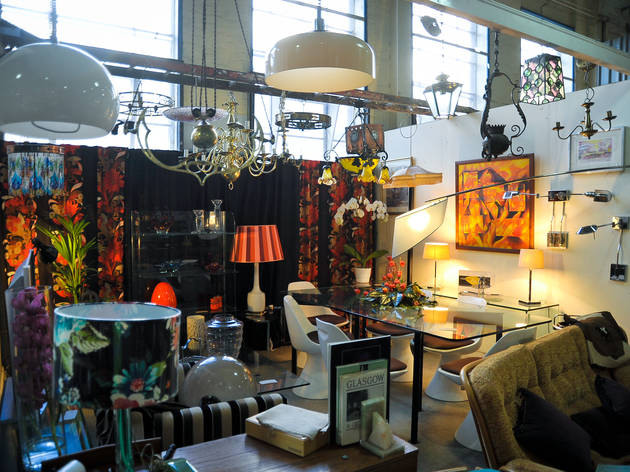 1/2
STEPHEN ROBINSON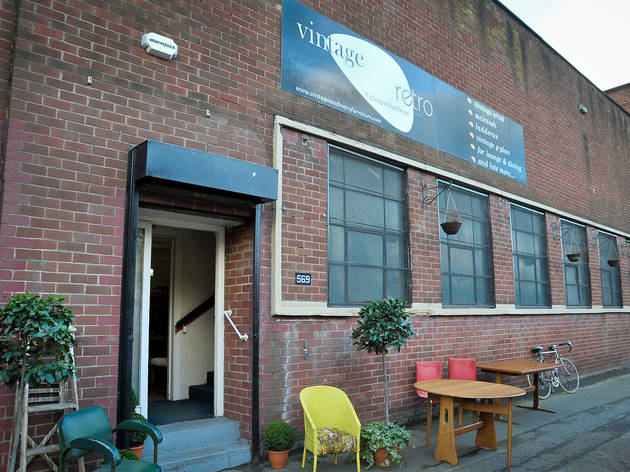 2/2
STEPHEN ROBINSON
Sprawling vintage furniture and homewares warehouse, where shoppers are rewarded for their patience with quality, characterful pieces
The showroom for this decades-old furniture shop gives but a tiny – if infinitely better-presented – taster of the vast quantities of stock held at its main premises down near the Clyde at 569 South Street. And vast is definitely the word – the quantity of things piled atop things piled atop things at this sprawling, warren-like warehouse is frankly mind-boggling. The store could be open for as long as its oldest items are old (everything dates from roughly the 1950s through to the early 1980s), and they probably still wouldn't be able to flog it all.

It's a little better organised than initial impressions suggest, with the first couple of rooms presenting the best items – Ercol tables and chairs, G Plan and McIntosh sideboards and dining furniture, Ladderax modular shelving units – in vaguely showroom-y fashion, then leading to a maze of other adjoining holding spaces themed roughly on rooms (kitchen things here, bedroom stuff there, and so on). The attic upstairs belongs exclusively to sofas, armchairs and dining chairs, for about as far as the eye can see.

There's an overwhelming abundance of dull stock to be worked around, but look beyond all that and there are some absolute beauties to be discovered, many of them hiding in plain sight. Look out for small, characterful pieces among the bulky furniture – a cute Pifco fan, a funky glass lampshade, a retro pan-stand or the like – the kind of thing you didn't realise you needed until you saw it.
Venue name:
Vintage & Retro
Contact:
Address:
569 South Street
Glasgow
G14 0QX

Opening hours:
Mon-Fri 10am-5pm; Sat-Sun 11am-5pm