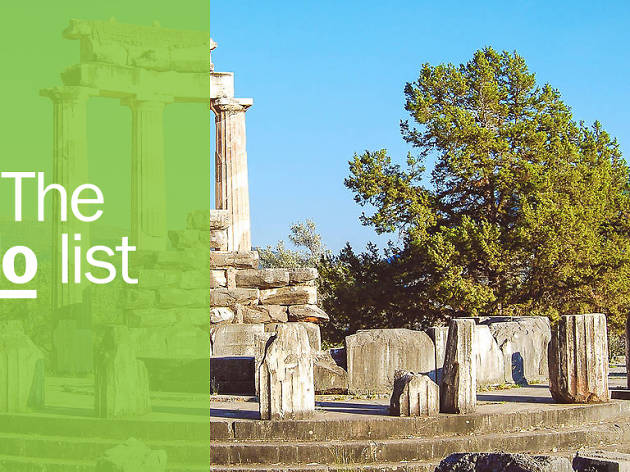 The 21 best things to do in Greece
Visit ancient ruins, seaside villages and more can't-miss attractions with our guide of the best things to do in Greece
Whether you're drawn to the blue sea and beaches of its islands or the ancient history of its ruins, the best things to do in Greece have a lot to give.
The birthplace of democracy, philosophy and really, really good souvlaki, Greece hasn't been without its well-publicised woes recently. When visiting, make sure to be a responsible tourist and support local businesses—look away from that Starbucks in favour of family-run tavernas—and consider making a donation to one of the grassroots organisations supporting refugees or the homeless.
Worry not: the country's troubles haven't stopped it from giving a warm welcome to the millions of tourists that pass through each year, staying in the country's many hotels and guesthouses. From its 6,000 (count them) islands to the creative renaissance and killer restaurants of capital city Athens, these are the best things to do in Greece right now.
Done something on this list and loved it? Share it with the hashtag #TimeOutDoList and tag @TimeOutEverywhere.
Find out more about how Time Out selects the very best things to do all over the world.
Best things to do in Greece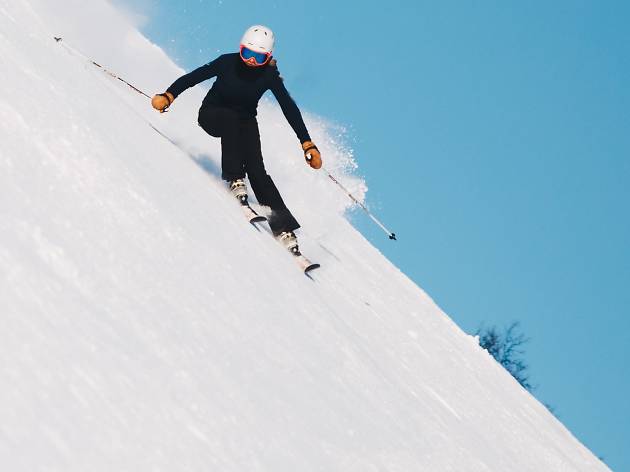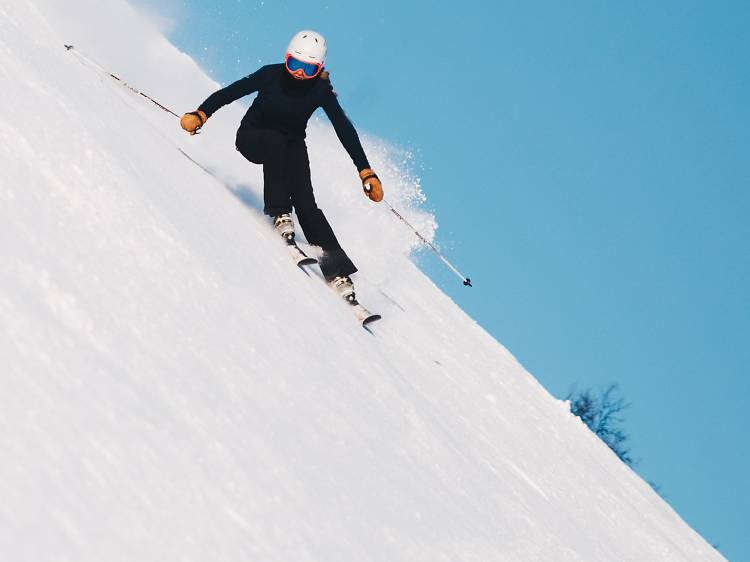 Photograph: Unsplash
1. Ski down Mount Olympus
Greece may be famous for sun and sea, but not many people are aware that it boasts a number of decent skiing spots too. One of which is Mount Olympus, the 2,917m high home of the 12 ancient Greek gods. Here you'll find the Elatochori Ski Centre, which has six heavenly slopes and two lifts. Hey Zeus, race you to the bottom!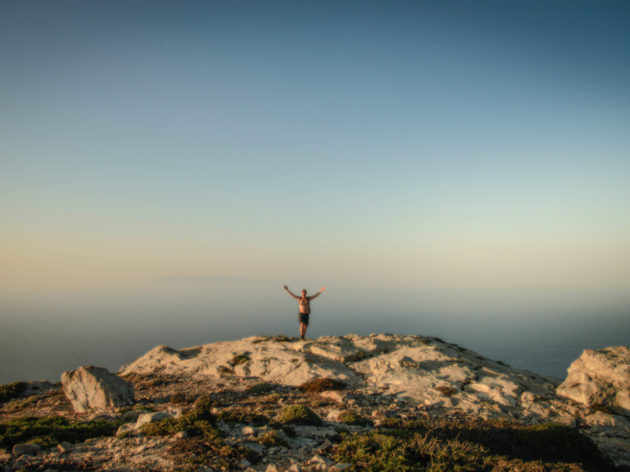 Photograph: Courtesy CC/Flickr/Nikos Patsiouris
With 6,000 Greek islands to choose from – only 227 of which are inhabited – why restrict yourself to Mykonos or Santorini? For a true Greek summer experience, head to an under-the-radar spot such as Donousa, reachable by ferry from Athens, where young Greeks wild camp under the stars, dance and drink in tiny tavernas then sleep off hangovers on the beach.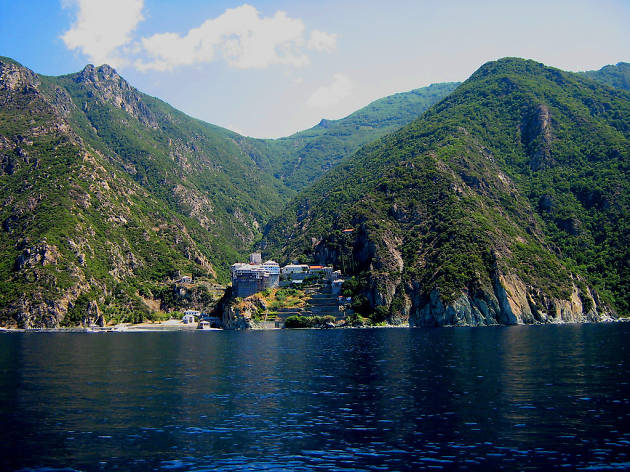 Photograph: Courtesy CC/Flickr/Gabriel
3. Visit the monks' republic (if you're a guy)
The mysterious Mount Athos is home to an all-male community of monks and operates as an autonomous republic. Women and female animals have been banned from the island for almost 1,000 years least the monks are tempted to break their vows of celibacy. However, male tourists can still get visitors' permits, and the mountain – actually a long peninsula – is accessible by boat.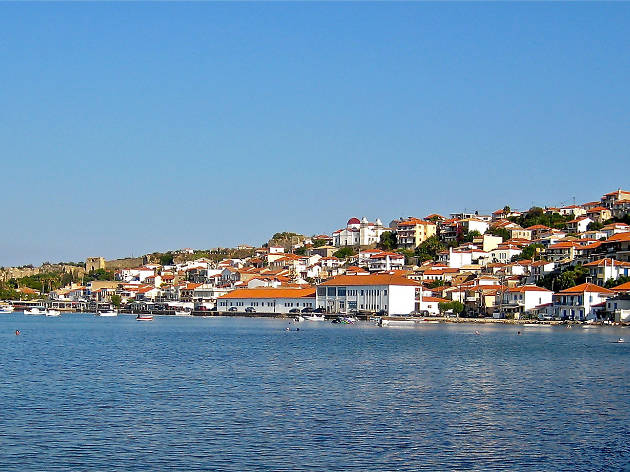 Photograph: Courtesy CC/Flickr/Ina Widegren
4. Follow in Hercules' footsteps in the Peloponnese
A great mainland alternative to island hopping is to explore the picturesque seaside villages that run all along the north of the Peloponnese. This southern peninsula appears in ancient Greek stories as the area where Hercules fought the Nemean lion, where the Argonauts set sail and where Helen and Paris of Troy got hitched – it's ancient Greek gods' own country, basically. Hire a car from Athens and drive along the coast road from Xylokastro to Akrata. You'll find plenty of pretty villages, unspoilt beaches, cosy tavernas and, of course, legends all along the way.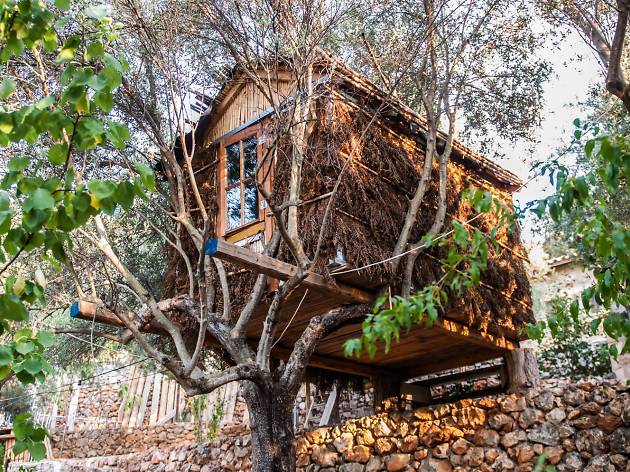 Photograph: Courtesy Art Farm Greece
5. Sleep in a tree house at Kalamata
The city of Kalamata in the Peloponnese is home to the ancient city of Messenia, the stunning Navarino Lagoon beach, and also those famous olives you may recognise the name from. It's a great place to escape the tourist crowds, and a wonderful space to use as your base here is the Ant Farm – a beautiful farmhouse just outside the city, where you can stay in one of ten treehouses nestled within the olive trees.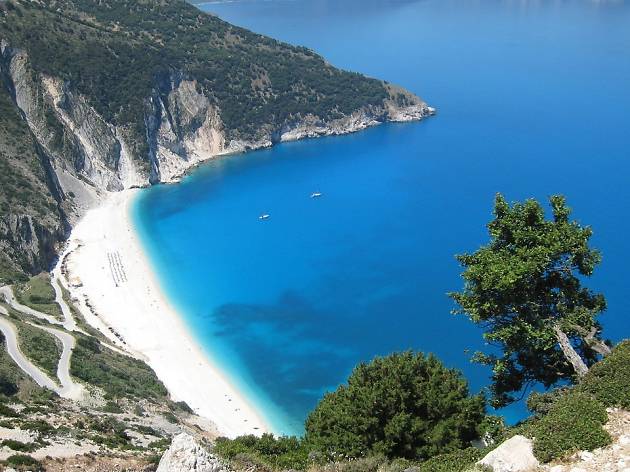 6. Drink a frappe on Myrtos beach
Situated on the picturesque island of Kefalonia, Myrtos is possibly the most famous beach in Greece thanks to its appearance in 'Captain Corelli's Mandolin'. If you want to blend in with locals, switch your lemonade for a frappe – also known as freddo coffee. Made from milk, water, sugar and instant coffee, it's a surprisingly refreshing way to beat the heat.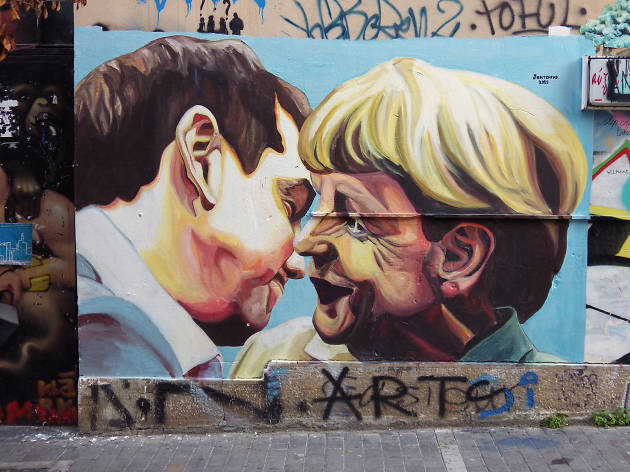 Photograph: Courtesy CC/Flickr/aesthetics of crisis
7. Spot anarchist graffiti in Exarchia
The district of Exarchia, just north of central Athens, is famously home to the city's anarchists as well as being the site of many key moments in recent Greek history, such as the student uprising that brought down the military dictatorship in 1974. Today, its streets are lined with arty bars, cheap cafes, record stores, bookshops and some of the best street art in Athens.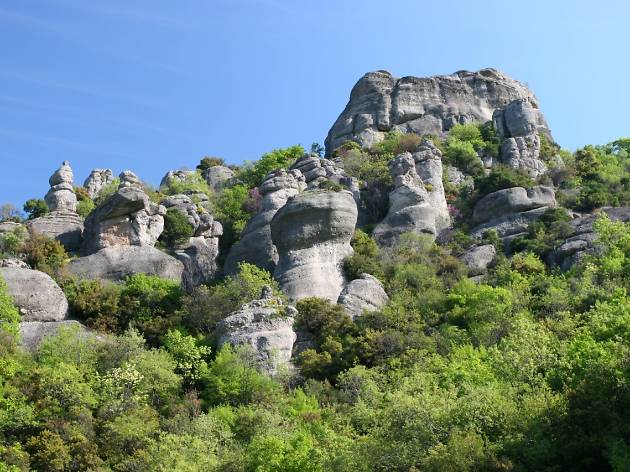 Photograph: Courtesy CC/Flickr/Tak
8. Take a road trip around Meteora
The incredible rock formations of Meteora in central Greece are home to a complex of orthodox monasteries built precipitously on their peaks by monks in search of the ultimate isolation. It's possible to get to them on the train, but the best way to fully experience this area's wonder is to hire a car and drive around.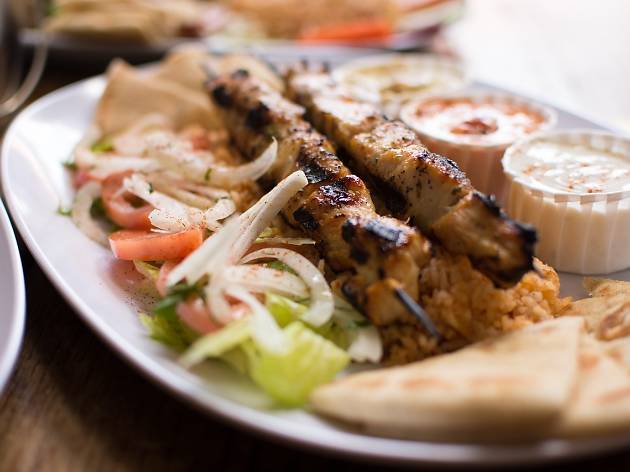 9. Gorge on souvlaki after a night out in Gazi
Nights out start and finish late in Greece, and most bars and clubs don't get going until after midnight. In Athens, head towards the Gazi or Psyrri districts and don't return until sunrise. Head to Astro Bar for techno, Cantina Social for house music, or lo-fi bicycle bar The Handlebar for hip hop. To keep your energy up, grab some souvlaki – a traditional street snack consisting of grilled pork or chicken, chips and salad wrapped in a pita – for a few euros.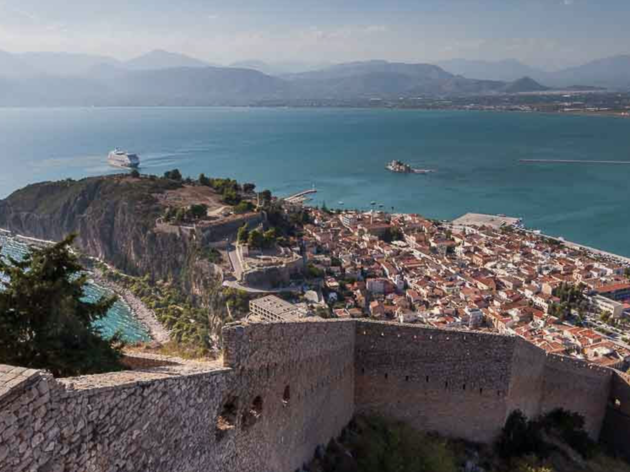 Photograph: Courtesy CC/Flickr/Dena Flows
10. Have a romantic weekend in Nafplio
Situated on the eastern coast of the Peloponnese, the village of Nafplio is one of the most beautiful spots on the mainland and, unsurprisingly, a favourite getaway for Athenians looking for a romantic weekend break. It's two hours from Athens and, with its pine-tree covered mountains, gorgeous painted houses, a serene harbour and clear blue seas, is perfect for a relaxing night or two.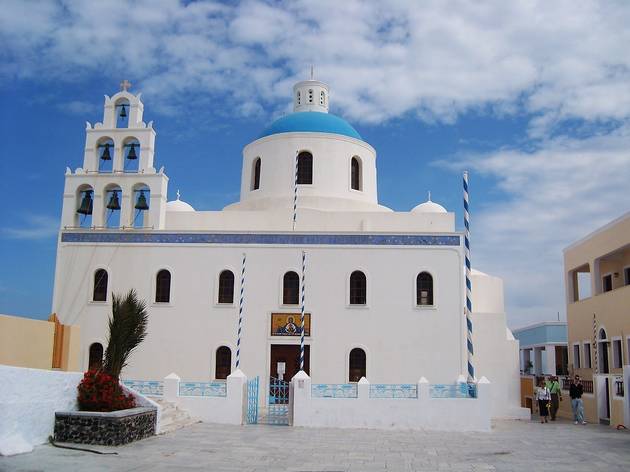 11. Go to a name day party
Traditionally, Greeks name their first born child after their parents, who in turn are named after Orthodox saints. So if Nikos has five sons who each, in turn, have a son, then that's a lot of Nikos. The upside of this potentially confusing scenario is that there are loads of people to party with at annual 'name day' celebrations. Get an invite to one of these and expect feasting, music, and plenty of traditional dancing. The biggest is the Virgin Mary's day on August 15, when all Marias – and there are a lot in Greece – will be celebrating. Parties are held in the centres of most villages.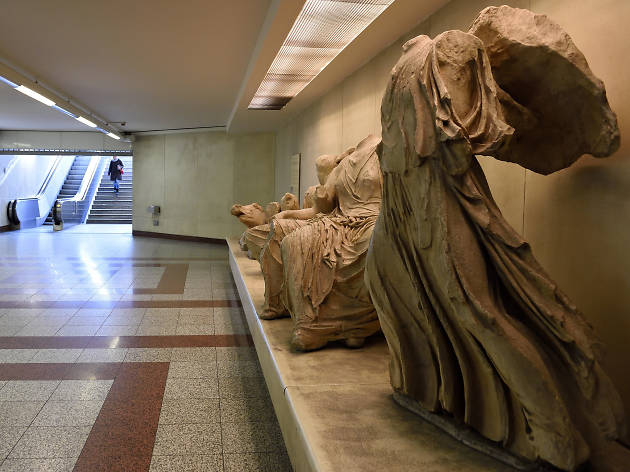 Photograph: Courtesy CC/Flickr/Tim Adams
12. Spot some ruins in a train station
One magical feature of Athens is the fact you can turn a corner anywhere in the centre and suddenly stumble upon an ancient ruin – in subway stations, beneath buildings, and sometimes simply in the middle of the pavement. Keep your eyes open at Syntagma Station, the main central junction, where classical ruins are on display for commuters and tourists to marvel at.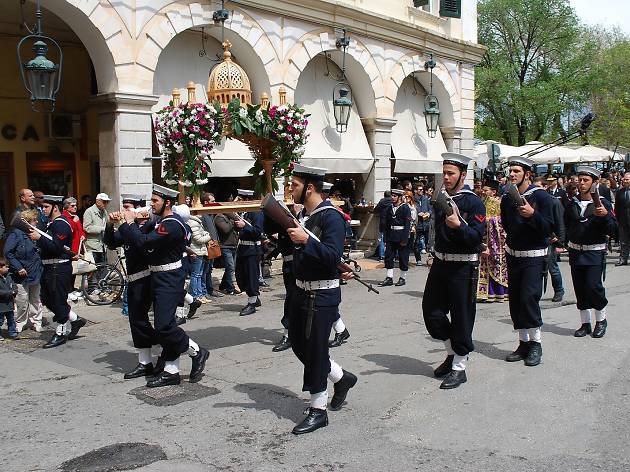 Photograph: Courtesy CC/Flickr/Jean Housen
13. Watch the Easter parades on Corfu
Easter is A Big Deal in Greece – possibly even bigger than Christmas. The festivities kick off with Carnival processions in February, before the start of lent is marked with 'clean Monday' on which everyone traditionally eats seafood and flies kites. Good Friday brings sombre processions throughout towns and villages, then on Saturday everyone gathers at church to light candles and watch midnight firework displays. Sunday is for gorging on roast lamb with your family. You'll find these festivities all over Greece, although Corfu is particularly famous for its lively customs, which include the throwing of pots.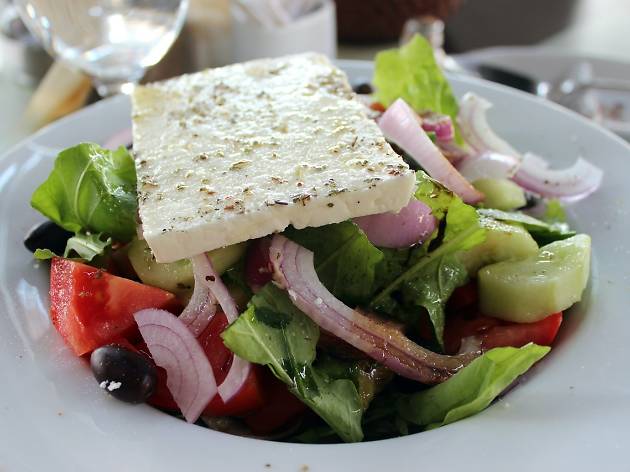 14. Try every variation of feta in Kefalonia
The mountainous terrain of Greece is ideal for raising sheep and goats, and its these animals we have to thank for the salty, magical goodness that is feta cheese. However, it's not just for sprinkling on your salad. Try it fried, baked with honey and cinnamon, cooked with chilli and spices, or whipped into a dip. Feta is readily available all over Greece, but the best varieties are thought to come from the island of Kefalonia.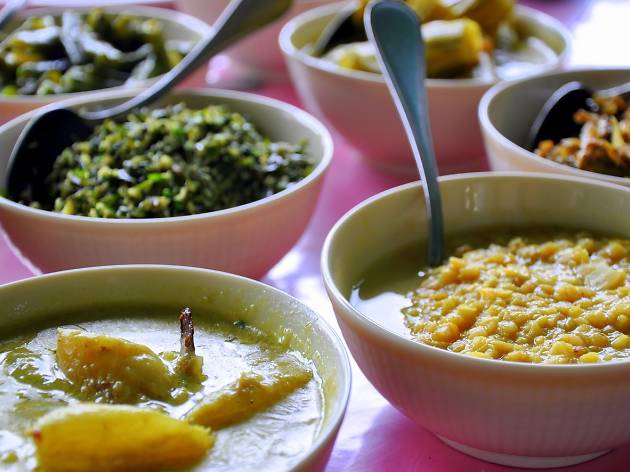 15. Order a curry in Omonia
The central Athens distrIct of Omonia has a slightly dodgy reputation, but is worth venturing into for a lunchtime curry – thanks to its sizeable Bangladeshi and Pakistani communities, its restaurants serve up some of the best South Asian food in Europe – and some of the best food you'll find in Athens – for just a few euros a plate.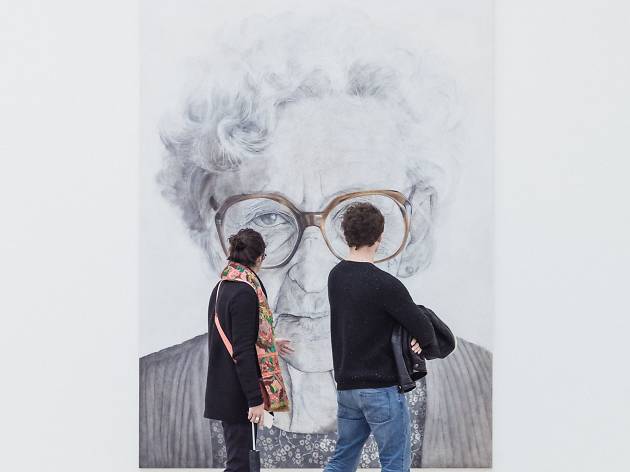 Photograph: Unsplash
16. Party with Athens' hip art crowd
The Greek capital's low rents and relatively easy living have drawn a large number of European artists over the past few years, bringing it the not-entirely-welcome accolade of being 'the new Berlin'. Athens' creative scene is best experienced at small galleries such as Breeder, Hot Wheels Projects, Sub Rosa Space and Communitism. Keep an eye on Facebook for exhibition openings and one-off parties.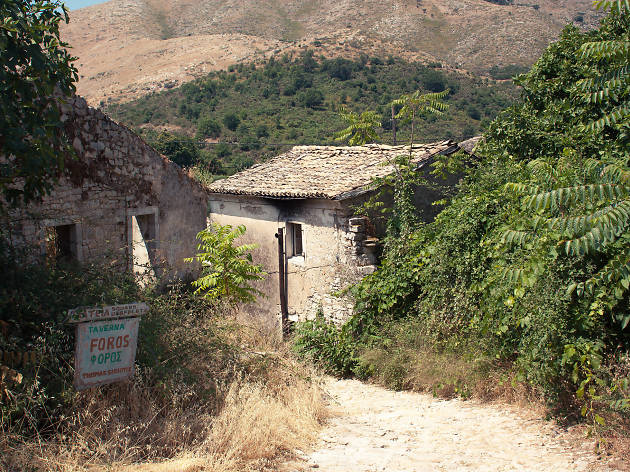 Photograph: Courtesy CC/Flickr/Alexander Saprykin
17. Visit a Corfu ghost village
The economic pull of Greece's major cities has left many villages, sadly, struggling with dwindling populations – and some deserted altogether. Some, such as heritage-protected Old Perithia in Corfu, have now become tourist attractions in their own right. Here you'll find beautifully preserved fourteenth-century buildings and gorgeous views across the island. If you'd like to help other villages avoid the same fate, Be My Quest runs tours to parts of the country that lack visitors.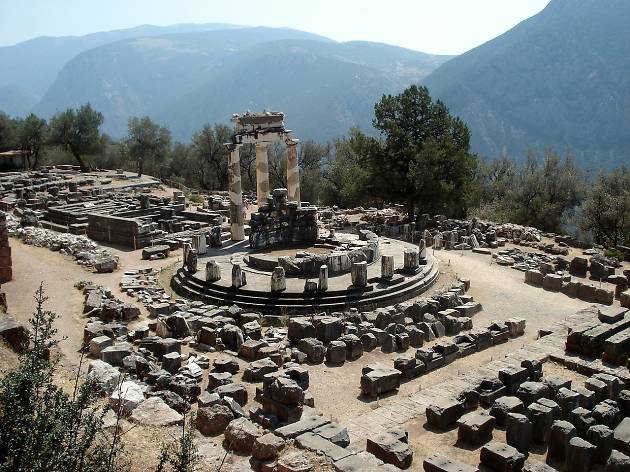 18. Pick wildflowers at Delphi
The ancient site of Delphi is one of Greece's must-sees. Considered by the Ancient Greeks to be the centre of the world, this vast archaeological site is now home to a huge number of astonishing ruins and sits surrounded by lush green mountains. Here the Ancient Greeks would consult the 'oracle' priestess, and even today, it's hard not to feel moved by its mystical atmosphere. Visit in spring when the wildflowers are in bloom and the heat isn't overwhelming.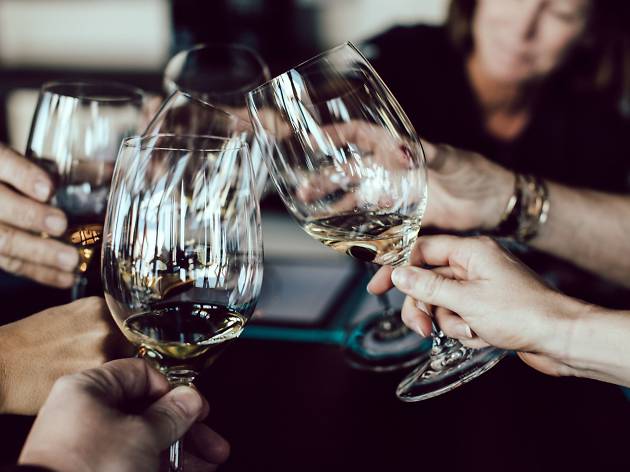 Photograph: Unsplash
19. Gorge on food at Tinos
This Cycladic island of Tinos, famous for its carved marble-fronted buildings, is growing a reputation as the foodie paradise of Greece. Some of the country's best wines are produced here, and chefs from all over Europe have opened restaurants among its sage-scented hills. Most are situated in the main town of Chora – try the traditional Greek fare at Thalassaki, or take in the beach views at Marathis. To reach Tinos, fly to Mykonos and catch a ferry.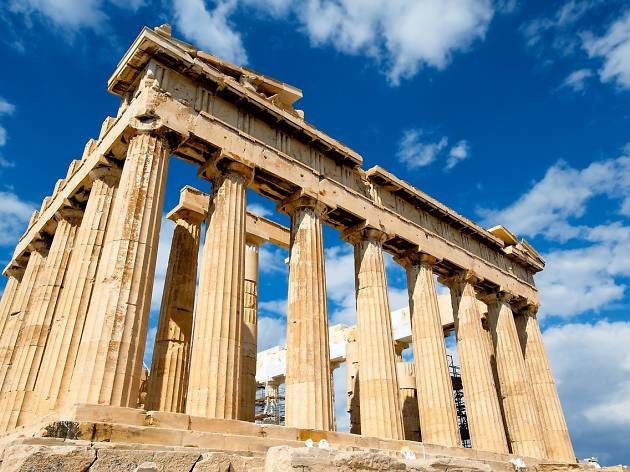 20. Hike up a mountain for the best view of the Acropolis
The Parthenon, the temple of the goddess Athena, sits atop Acropolis mountain and is Athens' most famous landmark. It's also currently under reconstruction, meaning a trip up there also brings the sight of cranes and scaffolding. But don't worry, because you can still get a good view from all over Athens. Try hiking up Mount Lycabettus in nearby Kolonaki for stunning city-wide vistas.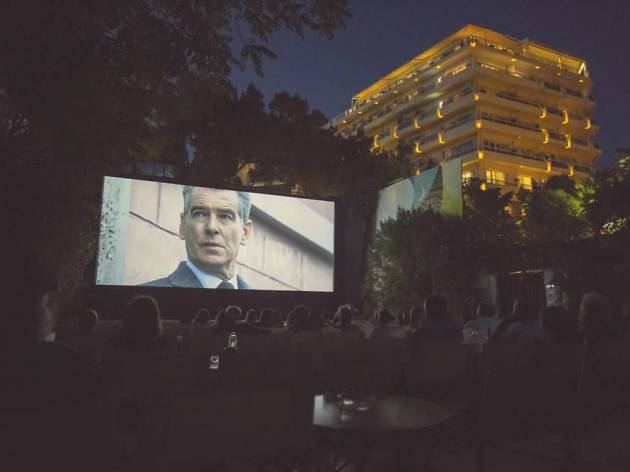 Photograph: Courtesy Cine Dexameni/Theo Ntolias
21. Catch a film at an open-air cinema in Athens
Opening in around May and staying put until September, Athens' open-air cinemas are one of the city's cultural institutions. Some, such as Cine Paris near the Acropolis or Cine Dexameni in upmarket Kolonaki. show the latest Hollywood blockbusters with Greek subtitles. Others, such as Cinema Riviera in Exarchia, show more arty European fare.
Looking for a place to stay in Greece?
Accommodation options range from wallet-friendly, family-run digs to some of the most exclusive (and expensive) hideaways in the world, offering all manner of appealing extras; from yachts and private beaches to billiard rooms and free bikes.
Best selling Time Out Offers