Hamburg tours
Check out historic buildings, avant-garde street art, gorgeous lake views and more on these Hamburg tours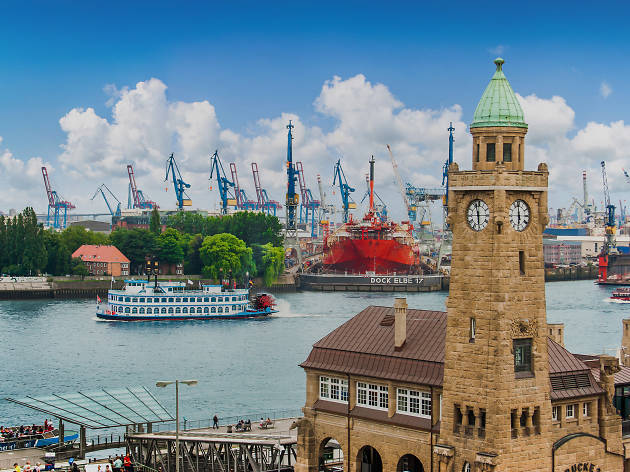 Whether you're in town for a week or weekend, these Hamburg tours will help you make the most out of your trip. History buffs might want to take guided walks to all the top Hamburg attractions, including landmark buildings like St. Michael's Church and the Rathaus. Meanwhile, hip travelers will want to check out counter culture hot spots like the cafes of Sternschanze and the Reeperbahn red-light district, home to some of the best bars in Hamburg. No matter which of these sightseeing tours you choose, you're sure to experience some of the best things to do in Hamburg.
Hamburg tours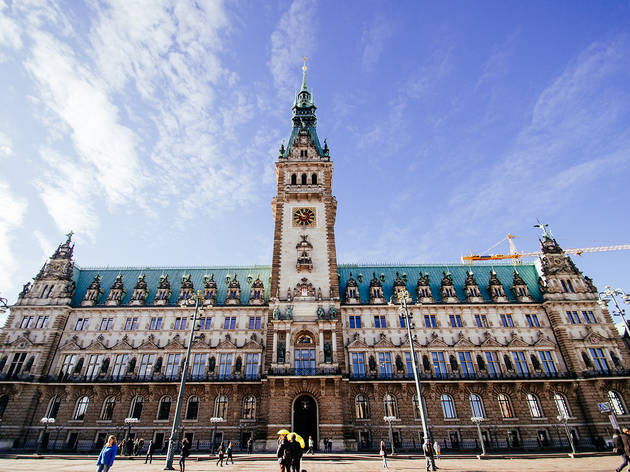 Photograph: Courtesy CC/Flickr/Ashwin Kumar
If you only have time for one tour, make it this private exploration of all the top Hamburg attractions. A local guide will take you to landmarks like the Rathaus, Lake Alster, St Peter's Church and the Chilehaus over the course of an afternoon. You'll learn about the city's history, significant architectural styles, cultural movements and more. Plus, it's so convenient: You can customize your itinerary, meeting point and departure time to fit your schedule.
Photograph: Courtesy CC/Flickr/Ashwin Kumar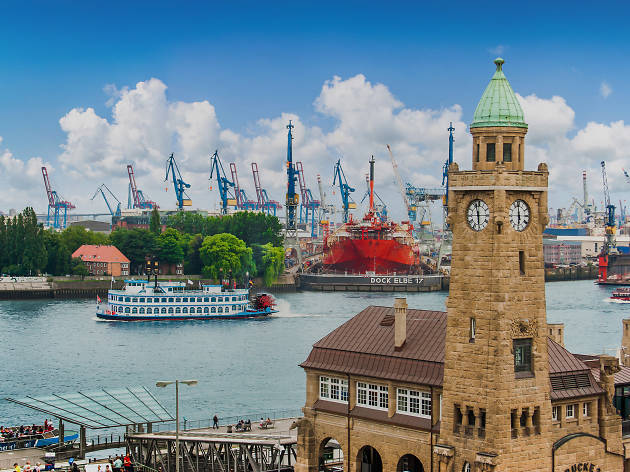 Photograph: Courtesy Viator
St. Pauli and the Port of Hamburg Tour
No visit to Hamburg would be complete without a stop in St. Pauli, the city's alternative neighborhood and home to the red-light Reeperbahn district. Located on Hamburg's outskirts, St. Pauli became a refuge for prostitutes, drug dealers, artists, organized crime and free spirits over the years. Today, it's still home to some of Hamburg's most legendary bars, clubs and Landungsbrücken, a massive floating dock. Explore all the district has to offer, including the Altona Fish Market, a Soviet spy submarine and Beatles-Platz, on this two-hour walking tour.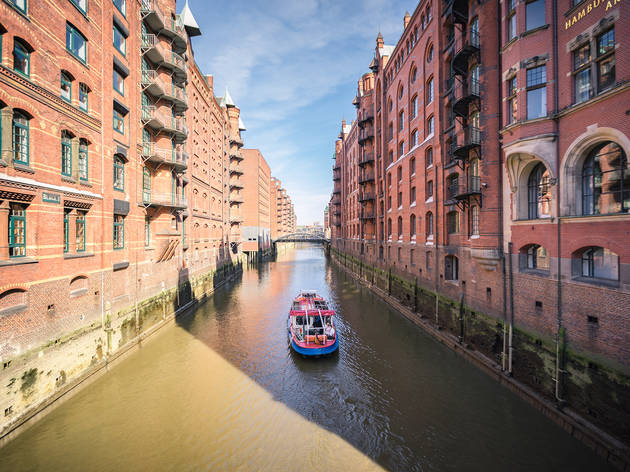 Photograph: Courtesy CC/Flickr/Frank Behrens
Private Tour: Speicherstadt and HafenCity Walking Tour in Hamburg
A UNESCO World Heritage Site, the Speicherstadt neighborhood has the distinction of being the largest warehouse district in the world. The rows of red brick warehouses were built in the late 1800s to facilitate trade in the free port of Hamburg, and today, many still house goods such as spices and coffee. Visit a few of the functioning warehouses, including a traditional Oriental rug store and a high-end coffee roaster, before moving on to the nearby HafenCity district. In contrast to Speicherstadt, this neighborhood on an island in the Elbe River is one of the most modern in the city. You'll check out the enormous harbor and spot luxurious yachts before wrapping up the tour.
Photograph: Courtesy CC/Flickr/Frank Behrens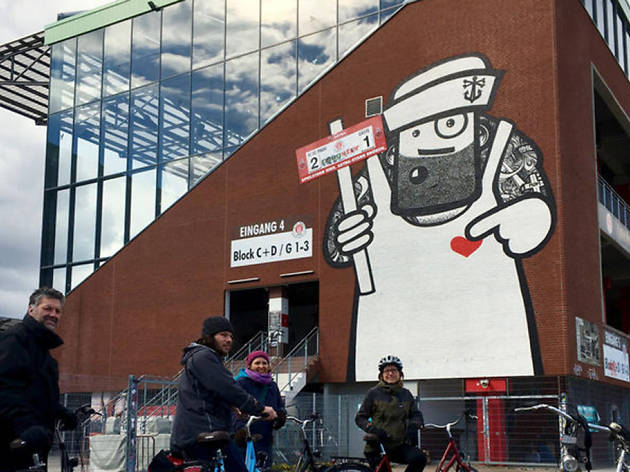 Photograph: Courtesy Viator
Take a break from the norm with this alternative look at the city that has long had a deep-rooted connection with counterculture. Plus you'll be doing it by bike, so forget the hiking boots. In almost four hours, you'll explore St. Pauli, Schanze, Millerntor Stadium, New Town, Oberhafenquartier and the old harbor; learning about the city's street artists, the growing marks of gentrification, and various urban phenomena.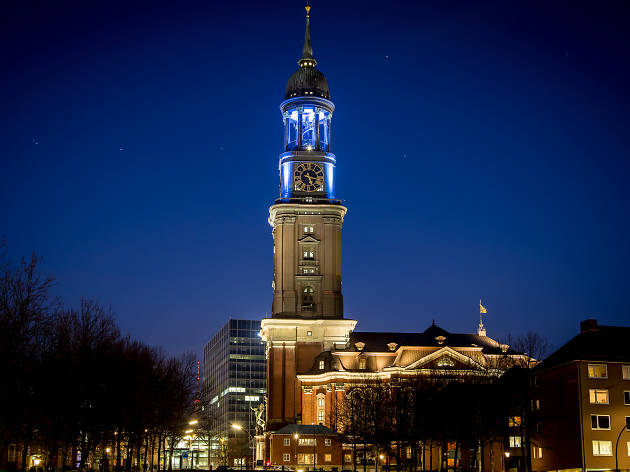 Photograph: Courtesy CC/Flickr/Marc Bewersdorff
Private Walking Tour: Hamburg Old Town
Though Hamburg's Altstadt (or old town) district was founded in medieval times, few structures remain from that time period. The Great Fire of 1842 and repeated bombings during World War II decimated some of the district's oldest buildings. Still, today's visitors can check out the city's five main churches, or Hauptkirchen, admire the grand Rathaus building, spot a few 12th century ruins and even pose for photos in front of Alt Hamburger Aalspeicher, a 400-year-old building on the canal. The tour concludes with pastries and coffee or tea at a local cafe.
Photograph: Courtesy CC/Flickr/Marc Bewersdorff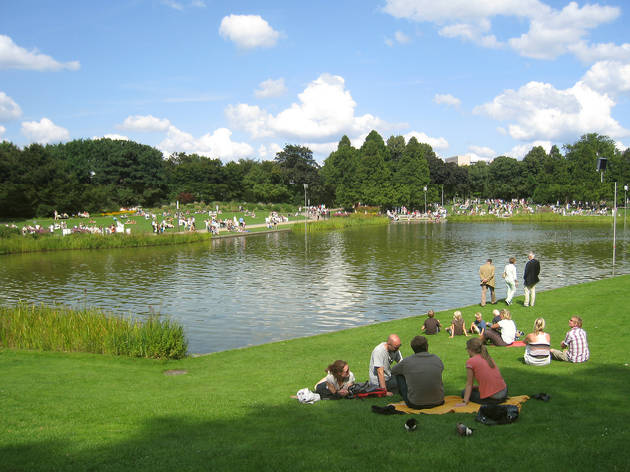 Photograph: Courtesy CC/Flickr/Razvan Orendovici
Illuminated Hamburg City Tour and Evening Cruise
Explore two of Hamburg's natural wonders on this combination bus tour and cruise. Board a double-decker bus to Outer Alster Lake, where a boat will be waiting. Soak up the peace and quiet of the water, then get back on the bus to go to Hamburg's most beautiful park: Planten und Blomen, which literally translates to "plants and flowers." Smell the flowers in the botanical garden or take a stroll through the largest Japanese garden in Europe before watching an illuminated water show at dusk.
Photograph: Courtesy CC/Flickr/Razvan Orendovici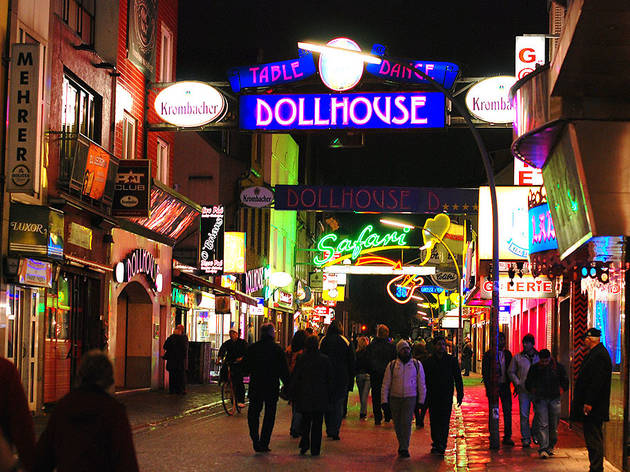 Photograph: Courtesy CC/Flickr/IK's World Trip
Hamburg Reeperbahn Pub Crawl
Want the full experience of a night out in Hamburg but don't know where to go? Join this pub crawl to hit up four of the best bars and clubs in Reeperbahn. You'll start the night at Bar 99 Cent, where the drinks are as cheap as the name implies. Next, you'll head to Roschinsky's, a local favorite with a dance floor that's always packed. Keep the party going at Sommersalon, a two-story bar with legendary cocktail specials, before ending the night at a club. Your pub crawl ticket includes four free shots and unlimited beer for half an hour at the final stop.
Photograph: Courtesy CC/Flickr/IK's World Trip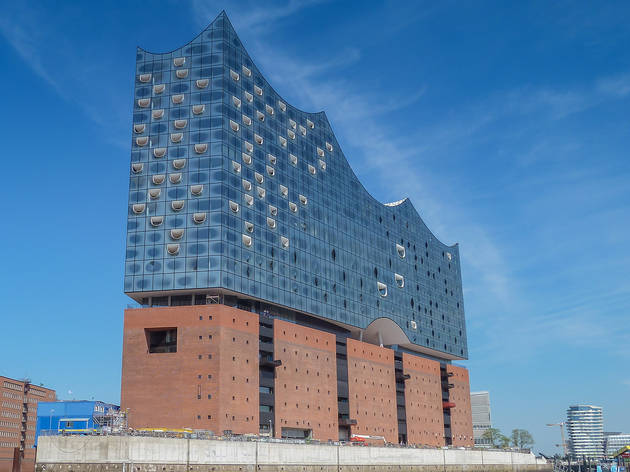 Photograph: Courtesy CC/Flickr/dronepicr
Elbphilharmonie Hall Plaza and Hamburg City Walking Tour
The modernist marvel that is Elbphilharmonie is a sight to behold. If you do nothing more than stare at Elbphilharmonie you'll go away feeling satisfied. Designed by Herzog & de Meuron and situated by the Elbe, this building fondly referred to as Elphi by locals comprises a vast glass wave perched upon the red brick plinths of an old warehouse. But even better, hop on this two-hour guided tour to truly explore the wealth of activity and entertainment inside. Then continue on to other neighborhoods, including HafenCity, Speicherstadt, Altstadt and Deichstrasse (a dyke lined with 17th century homes).
Photograph: Courtesy CC/Flickr/dronepicr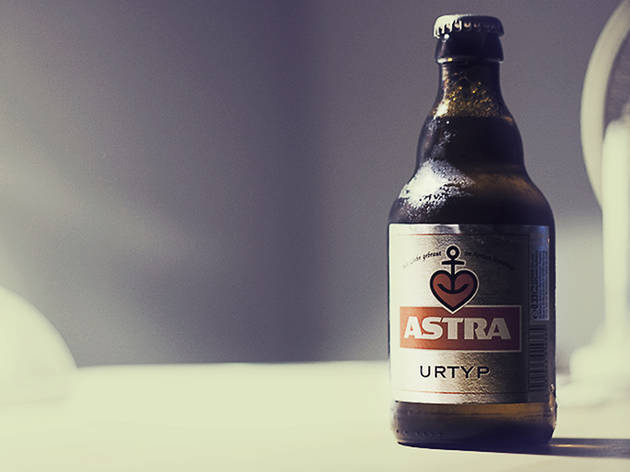 Photograph: Courtesy CC/Flickr/K. Held
Craft Beer Tastings Tour in Hamburg
Like the rest of Germany, Hamburg has always had a strong beer culture. In the last few years, though, the city has seen a resurgence in craft beers and microbreweries. In addition to the traditional lagers and pilsners, you'll find some imperial IPAs, amber ales, Kellerbier and other local styles on draft at local watering holes. Sample cult favorites like Astra and smaller, localized brews on this drinking tour of some of the city's best beer bars, local breweries and shops.
Photograph: Courtesy CC/Flickr/K. Held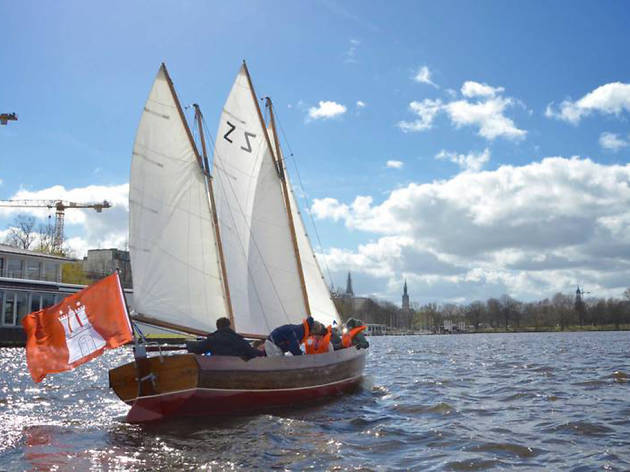 Photograph: Courtesy Viator
Hamburg Small-Group Sunset Sailing Cruise on Lake Alster
For sweeping views of Hamburg's landmarks, parks and churches, you have to take to the water. Climb aboard a classic sailboat in the late afternoon for a cruise around Lake Alster as the sun sets. You'll admire gorgeous views of the Elbphilharmonie, St. Michael's Church and other historic buildings with a glass of champagne or bottle of beer in hand.
Looking for more?
Photograph: Courtesy Viator
More bookable activities and tours of Hamburg
Make the most of Hamburg by booking one of these activities or tours.