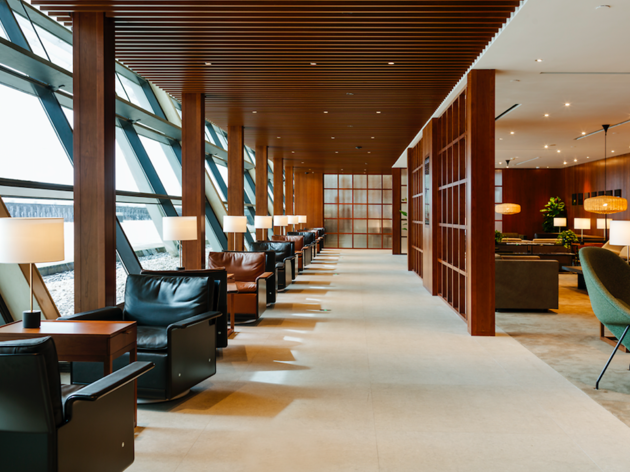 Quintessential Shanghai Foods
The best way to explore Shanghai is through the stomach
A metropolis often mentioned alongside the likes of New York, Paris, Hong Kong and Tokyo, Shanghai is China's most economically and culturally rich city. Boasting a blend of modernity and heritage, it is a destination famous for landmarks, nightlife and, of course, food.
You might find yourself apprehensive about eating your way through Shanghai, not because it is lacking in good food, but because you will likely be overwhelmed by all of the tasty options spilling out at every corner of the city. And hey, we know your stomach can only handle so much. Don't know where to start? From baos to noodles, we've narrowed it down to a few must-try items that are quintessential to Shanghai food culture.
RECOMMENDED: Hungry for more? Explore the amazing food culture of Hakone.
Best Shanghainese Food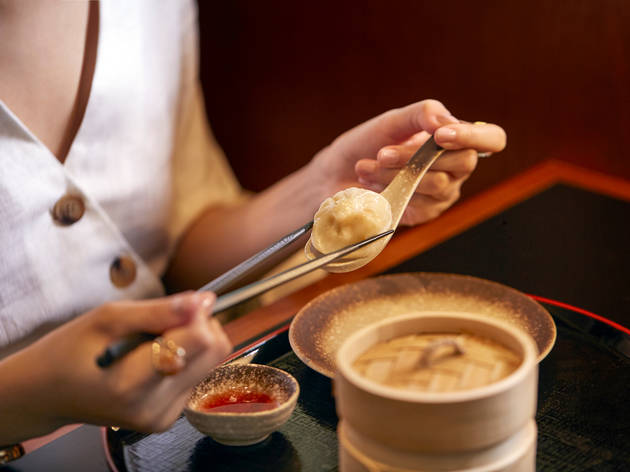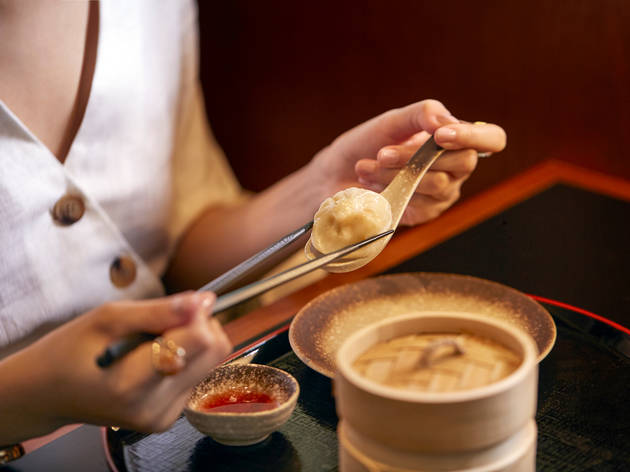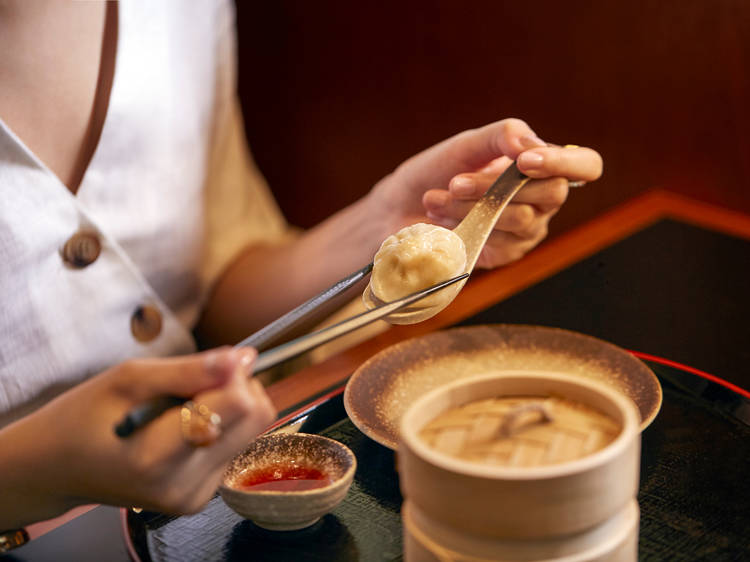 Xiao long bao (Soup Dumplings)
Shanghai is synonymous with xiao long bao. These broth-filled steamed pork dumplings are simple in theory but require years of refinement to get right. The perfect proportion of water, flour and oil are required to achieve the not-too-thin and not-too-thick dough that seals the fresh pork filling and hot broth in these spoon-sized baos. Good xiao long bao are not just determined by the ingredients that go into them, but by their presentation. The differentiating factor between an average and skilled chef is the number of folds (18 to 22 to be exact) on these tiny guys, a difficult task requiring a high degree of technique, experience and grace.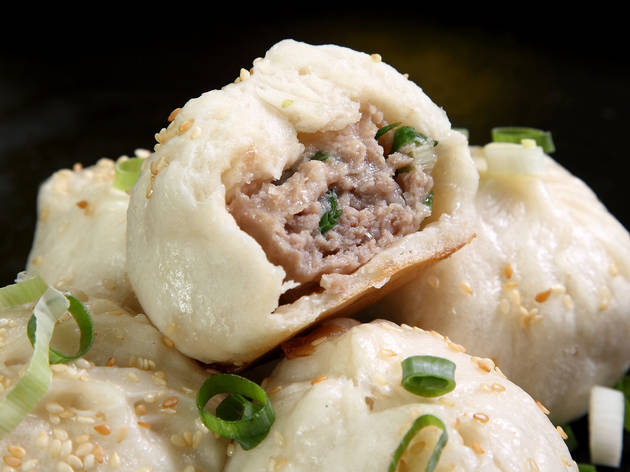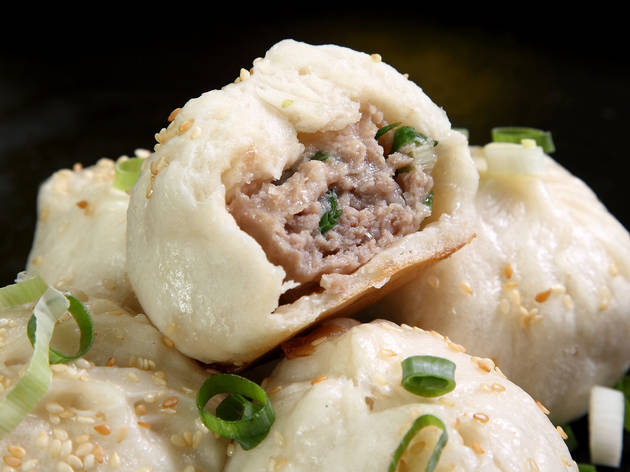 Sheng jian bao (Fried Pork Buns)
You had us at fried… fatty pork dumplings. This (greasy) local street snack, a staple breakfast dish in Shanghai, is filled with pork AND pork fat. The bottom is crisped in a large cast-iron skillet doused in hot oil, topped with chives or sesame seeds, sometimes both. Drizzled with vinegar and chili sauce, it definitely trumps milk and cereal.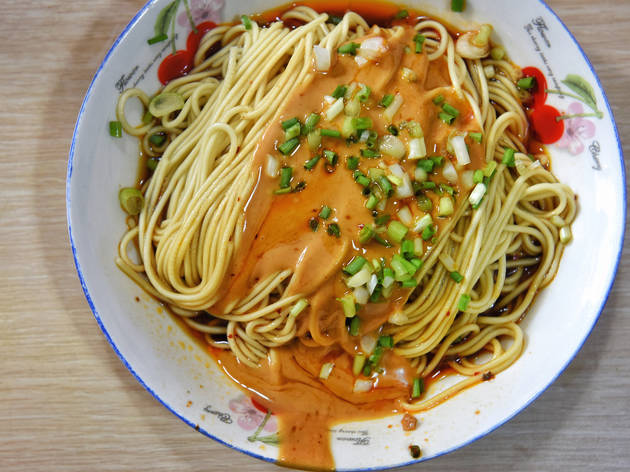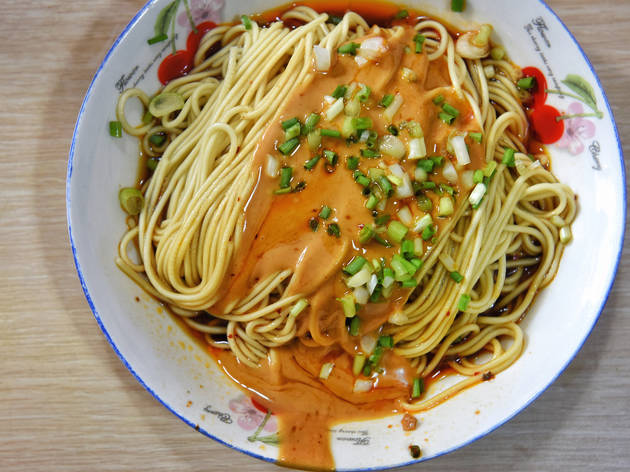 Ma jiang mian (Sesame Noodles)
A market staple, wheat flour noodles are cooked al dente and drenched in a creamy sesame paste and peanut butter sauce. Finished with a healthy dose of chili oil and chives, served hot or cold, they are delicious either way.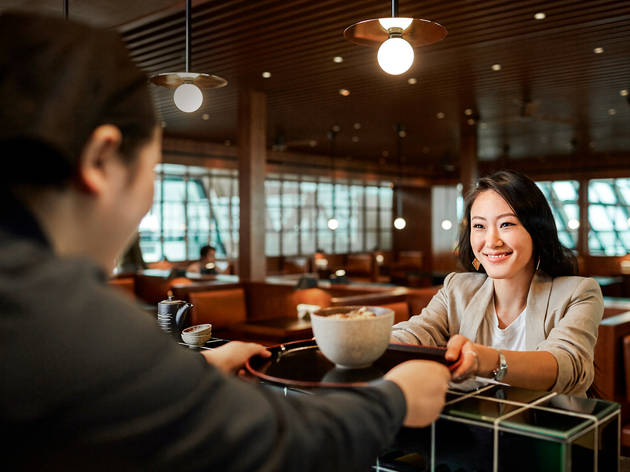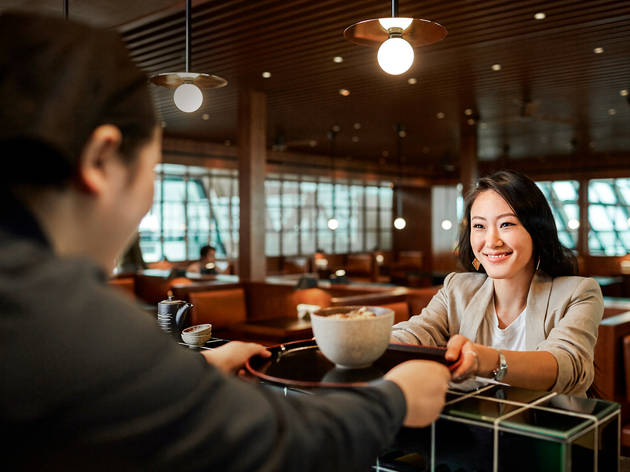 We liken this to the Shanghai version of chicken noodle soup. A hearty, spicy sour broth simmered with bean curd, mushrooms, tofu, wood ear fungus (and more), that does wonders for the soul. The hot comes from red peppers and the sour comes from the vinegar, and depending on where you go, the ratio of hot to sour will vary, which is what makes this infinitely more interesting.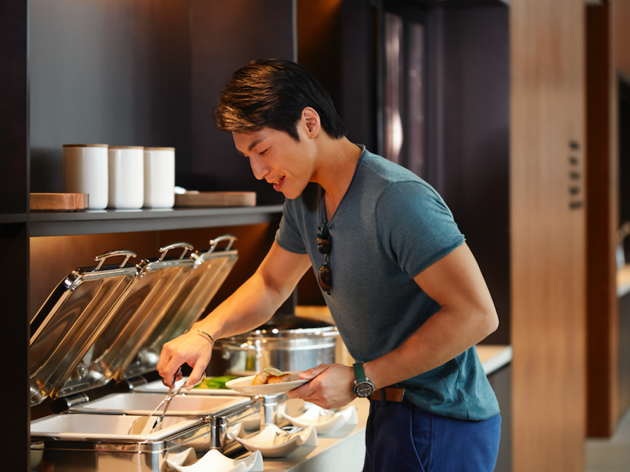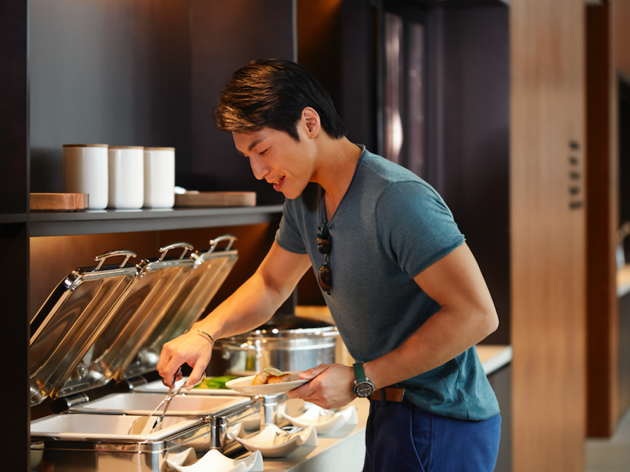 At Cathay Pacific's new Business Class Lounge at Shanghai Pudong Airport, you can sample a variety of these freshly made Shanghainese delicacies. From juicy xiao long bao and specially selected dim sum to warming wonton noodles and hearty dan dan noodles at the signature Noodle Bar, you can sink your teeth into local dishes that represent the city's distinct culinary heritage. The superior comfort of this new lounge at Shanghai Pudong International Airport is especially curated so that you can relax, refresh and recharge before you fly with Hong Kong's flagship airline.
Location: Near Departure Gate D69, Airside,Terminal 2, Shanghai Pudong International Airport
Seat Capacity: 305 guests
Opening Hours: 5.30am to 9pm daily
Admittance details: https://www.cathaypacific.com/cx/en_US/travel-information/airport/lounges/all-lounges-admittance.html
Hungry for some Chinese cuisine?