Things To Do
Your guide to the best things to do in Hong Kong, including popular attractions, festivals, events, activities and tours
Time Out Bar Awards 2019
Hong Kong is ever-changing and nowhere is that more evident than in its constantly evolving F&B industry. We've said goodbye to some familiar faces – a moment of silence for our fallen friends, please– and welcomed some new ones with slurred hellos. The 2019 Time Out Bar Awards presented by Asia Miles will take place on Dec 4, 2019 at Cassio. Join us as we celebrate the winners– to be announced on the evening and in the 2020 Bar Guide out in early December– with a celebration that recognises the amazing talent and hard work that goes into this city's drinks scene. We've sipped, slurped and stumbled our way through all of Hong Kong's many excellent establishments, whittling down to the best of the best in each of the 12 categories. Our snack game will be strong and the beverages even stronger, with free-flow from our generous sponsors providing beer, wine and spirits. Cassio's in-house DJ will be on deck spinning all of your favourite bangers late into the night. Watch this space for more updates coming soon, but for now, you can relive last year's magic right here:
Buy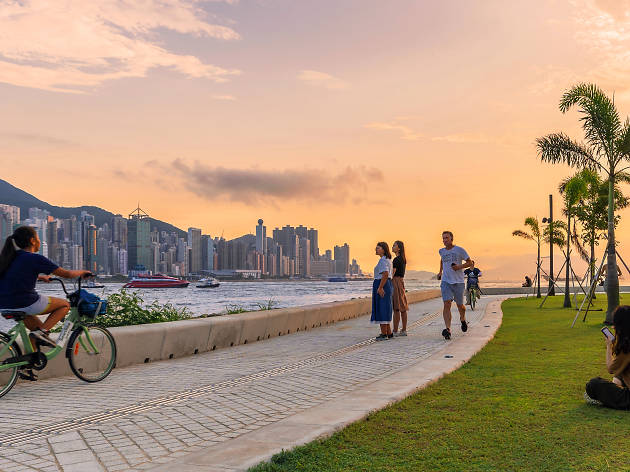 The West Kowloon Art Park launches inaugural Freespace Jazz Fest
Fall is finally upon us, bringing with it the elusive cool, crisp temperatures that make hanging out outdoors a breeze. It's timely, then, that the West Kowloon Cultural District is opening its Art Park and waterfront promenade, an outdoor cultural hub boasting lush green spaces, scenic harbour views, alfresco cafes, and—of course—plenty of visual and performance art to enjoy. And why not begin exploring the park via its upcoming Freespace Jazz Fest? Adults, children and pets of all ages are welcome. By Leanne Mirandilla  
Paid content
Best things to do in Hong Kong in October
Autumn is finally making its way to the city, marking an exciting time in Hong Kong. Aside from all the raucous Halloween parties happening across town come the end of the month, now is also the perfect time to hit the outdoors and explore some of Hong Kong's secret islands and beautiful hiking trails. From the world's largest hip-hop festival to our very own Time Out x The Old Man pop-up bar, there's a whole bunch of great events and entertainment to watch out for this month.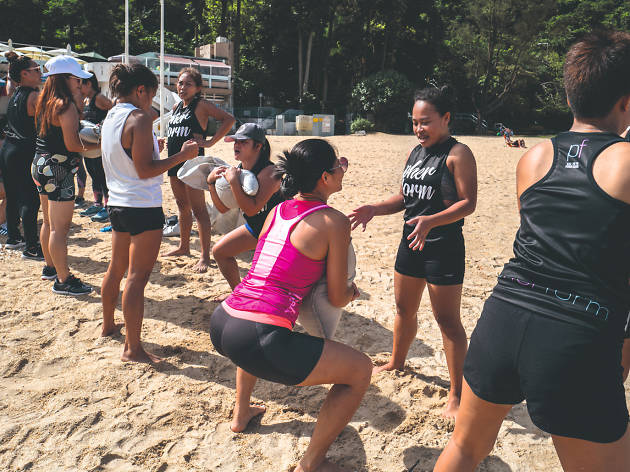 Helping hands for Hong Kong's domestic helpers
As a society, we Hongkongers often wrap our identity tightly around our profession. There's no question children are asked more than, 'What do you want to be when you grow up?',  one of the first questions we ask upon meeting someone new is, 'So, what do you do?' There's a subtle social hierarchy attached to our profession, and at the bottom of this socially constructed chain, are domestic helpers. According to the HK Census and Statistics Department, there are over 380,000 domestic helpers working in our city. These women – most of whom have university degrees – work abroad as a helper to provide for their family, because the $4,000 minimum monthly wage is far more than what they would earn as a lawyer, doctor, or most jobs in their countries. By taking care of our homes, domestic helpers enable many Hong Kong parents to enter the workforce, in turn, benefiting our economy. Yet, despite the huge sacrifices they make, they're often either mistreated or overlooked.  Domestic helpers are more than their jobs. They too have goals and interests, just not the resources to achieve them. Which is why on weekends, you'll find many helpers sitting on cardboard boxes in walkways, not able to integrate with the rest of society. Hong Kong is an expensive city to live in. While we can afford small luxuries here and there, most helpers don't have the same privilege. They don't earn much to begin with, and many need to send the majority of their salary to their families back home every mo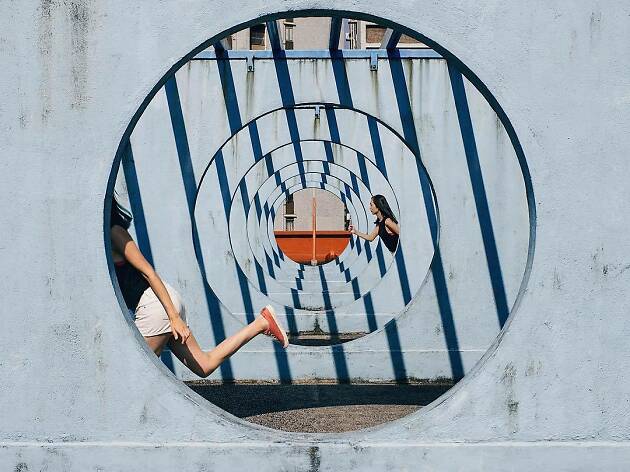 The 20 best Instagram photo locations in Hong Kong
Picking the best photo spots in Hong Kong is tough. After all, our city was practically built for Instagram. There are amazing skyscrapers, beautiful beaches, vibrant neon signs, plenty of fancy looking food and even incredible rocks! What more do you need? Well, how about a guide that makes sure you can hit all the Instagram famous photo spots in Hong Kong so you can make all your followers jealous? That's what we're here for. Alternatively, just use this guide to have fun with your friends and to capture some memories. After all, it's only Instagram, right? By Jianne Soriano, Douglas Parkes and Angel Hong.
Find more exciting things to do in Hong Kong
The best of Hong Kong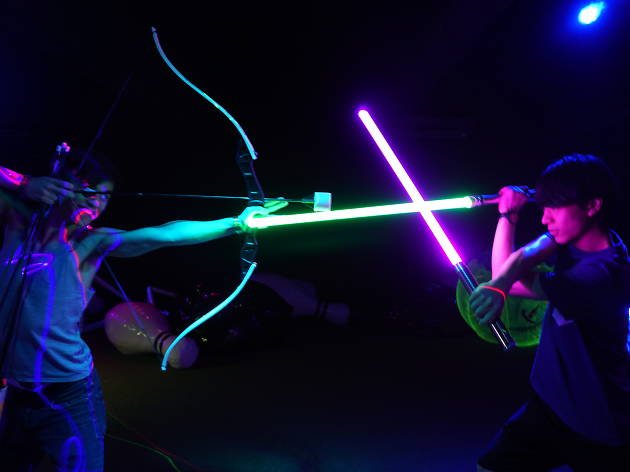 Quirky and unusual things to do in Hong Kong
Find yourself returning to the same places and the same attractions week after week? Sick of all the usual suspects and tried out all the best things to do in Hong Kong? Fear not, there's still plenty of surprises to be found in our SAR. From rooms that allow to you smash shit up and vent your rage to the latest weird sporting craze to discovering abandoned ghost towns, we've got it all. Follow our guide to all the most quirky and unusual things to do in Hong Kong.And if there's an Amber rainstorm or a T3 on, don't let that stop you from having any fun. There's still loads of things to do on a rainy day.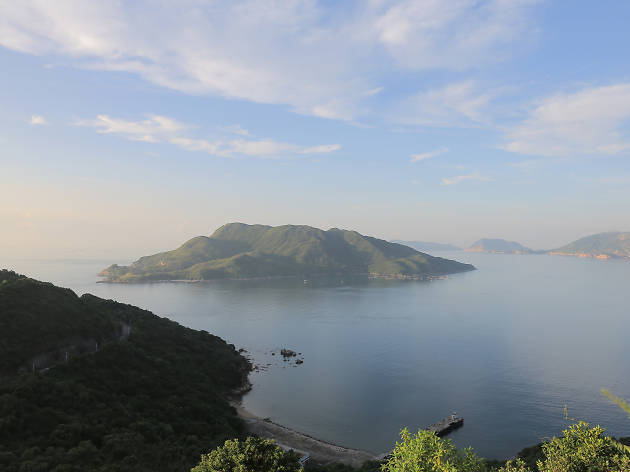 Secret islands in Hong Kong
Lukewarm towards Lamma? Cheesed off with Cheung Chau?  Hong Kong is blessed with hundreds of islands, so it's time to stop going back to the same old tourist traps. Looking to combine gorgeous sandy beaches, picturesque hikes and free things to do? These islands have got it all. Follow our guide and find out all the hidden gems and activities to do on our territory's outlying islands.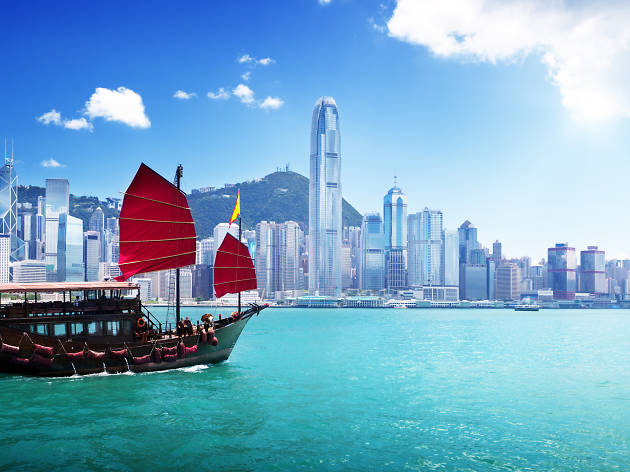 The best Hong Kong attractions
Feeling a bit overwhelmed by the many attractions to see in Hong Kong? Follow our ultimate guide to the top attractions to visit and tick them off one by one. From the city's best museums and historical landmarks to some of the best free things to do, this is a one-stop guide for any travelling tourist or longstanding local looking to fall in love with Hong Kong all over again. And if all this isn't enough, have a look at our list of the best things to do in Hong Kong and discover even more that our great city has to offer.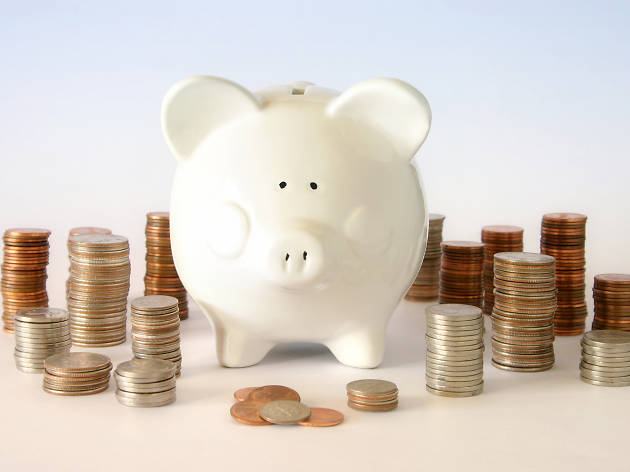 Cheap things to do in Hong Kong
We all know Hong Kong isn't the cheapest city to live in. Whether you were born here or moved to the city as an expat, true Hongkongers are always on the lookout for fun things to do without spending a fortune. To help you achieve that aim, we've gone around town and uncovered the best wallet-friendly activities in the city. From the best cheap eats and free shows to the best spots for water sports, you don't have to drop more than $100 to enjoy these awesome affairs.And if you're literally down to your last few dollars, check out all the free things to do in Hong Kong that exist for further inspiration.