Tokyo for singletons
A nation of singletons, there're plenty of amazing things to do in Japan, and Tokyo in particular, for anyone without a significant other
In recent years reports have concluded that Japan is one of the most single nations in the world – a massive 70 percent of under-34-year-olds are without a significant other. No surprise then, that there's an abundance of fun things to do for single folk. That's right, in Tokyo there's no shame in asking for a 'table for one' or enjoying a show alone on V Day – it's all quite the norm.

If you're feeling lonely this Valentine's then, escape the cringeworthy couples and join the smug singletons in Tokyo with these 10 super solo activities. And remember, if you like it you shouldn't put a ring on it. By James Wong
Tokyo for singletons
1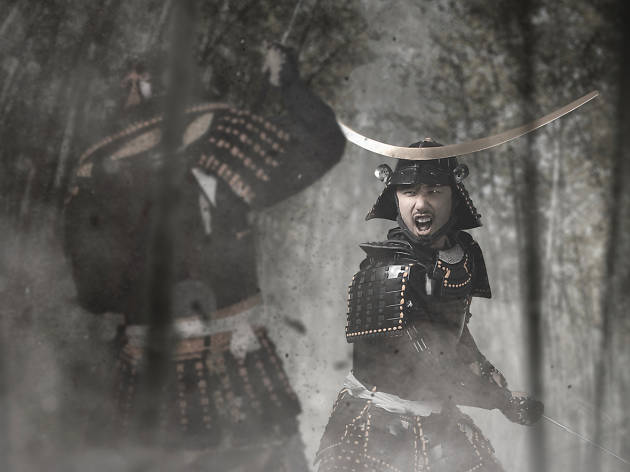 Newly single? Contemplating a makeover? Avoid a tattoo or Bieber-bleached hair and get a more temporary yet equally thrilling samurai makeover instead. The talented team at Sengoku Photo Studio Samurai can fit you with traditional armour, complete with swords and spears. As soon as your pictures are taken in the studio, the images are sent to a designer who then transforms you into a superstar samurai for your own Hollywood movie poster. Go all out and get the mug, T-shirt and postcard set as souvenirs of your time in Japan.
2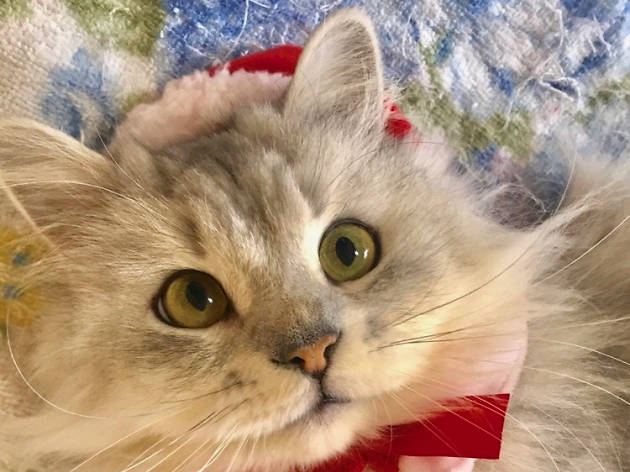 Embrace being a cat person
Being called a cat lady or gent isn't a bad thing in Japan. In fact, it's encouraged thanks to the country's constantly popular animal cafes. We love the massive Cat Cafe Nyanny in Akihabara, where you can enjoy a hot or cold beverage in the company of super cute feline friends for an hour. There are cat-related magazines, newspapers and books scattered across the double storey 'cat mansion' if you want to relax, but if you're in the mood to play, there are plenty of toys to seduce your purring pals with.
3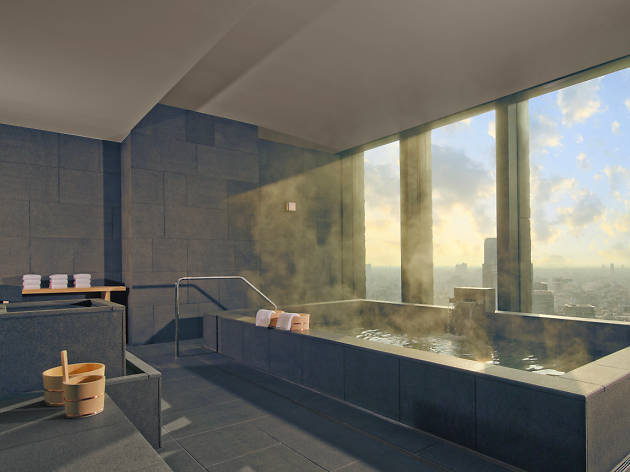 Wash with other naked single people
Public bathing is a staple of Japanese culture, so de-robe, relax and rejuvenate with nude locals. There are some fabulous onsens like the Odaiba Tokyo Odeo-Onsen Monogatari. Or, for something a little more 'spoil yourself', visit The Aman Spa's 33rd floor (pictured) for ultra glamorous onsen-style baths with incredible views and a chance to try misogi, a Japanese purification and meditation technique. The best part? Men and women are separated, so there won't be a single canoodling couple in sight.
4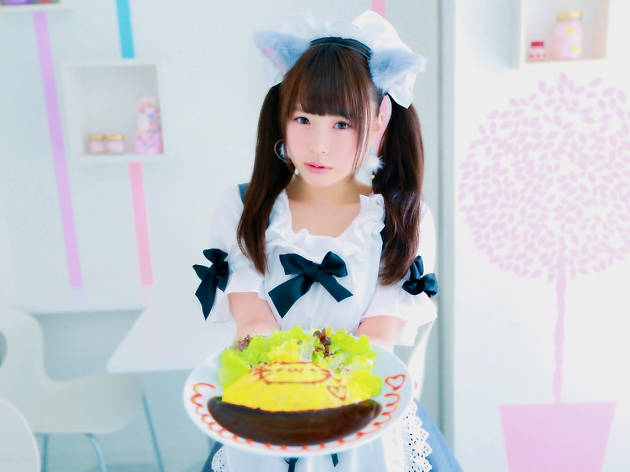 Maid cafes aren't as dodgy as they sound and have become quite a force in Japanese tourism. For a fee, you can be entertained by a Japanese 'maid' or 'butler' in a themed café or bar. Entertainment may come in the form of singing, dancing, games or just old fashioned conversation. Check out Akiba Zettai Ryouiki in Akihabara which is number one in Tokyo for maids. Here you can order a meal and your maid will come out and decorate it for you – kawaii indeed. Why bother trying to entertain a date when you can hire someone to entertain you?
5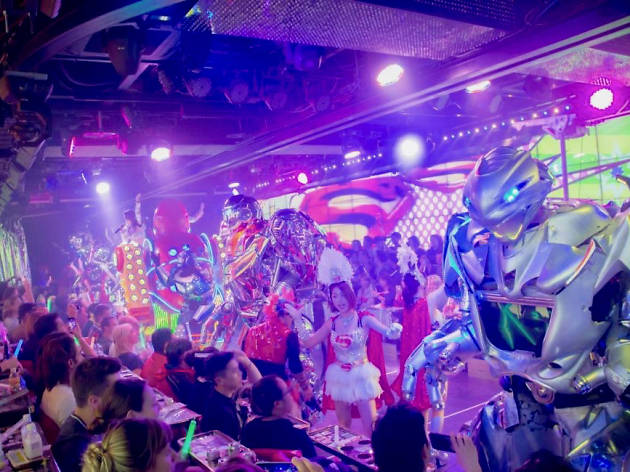 Photo: KKDAY
See an anti-Valentines show
While loved-up couples are booking tickets to see the latest rom-com or Disney musical on tour, free-spirited singles are booking tickets to see something less soppy. This comes in the shape of giant fighting robots, laser light dancers and mad tribal drums. The Robot Restaurant Cabaret Show is out of this world bonkers, and you can even tuck into a bento box during the show. Book with local tour operator KK Day for discounted tickets and a chance to be seated with other fun travellers.
6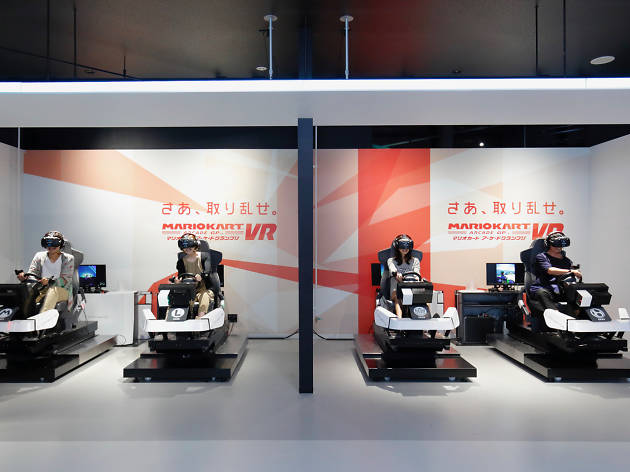 Photo: Nintendo & Bandi Namco
Swap real life for virtual reality
Put on some snazzy headgear and enter a world where Valentine's Day doesn't exist at Shinjuku's amazing VR Zone Project iCan. The huge VR entertainment facility is one of the best immersive experiences in the world, where you can have a riot with friends or go solo on games such as Mario Kart, Gundam Unicorn: Daiba Aerial Clash and The Big Fear of Heights Experience – a terrifying walk across a VR plank between skyscrapers.
7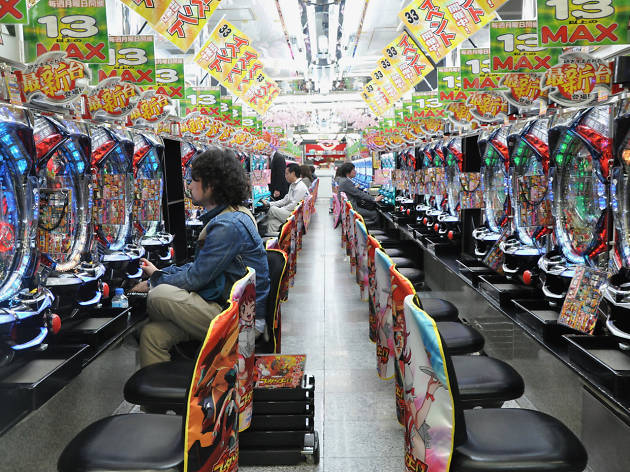 Play Pachinko with other loners
Pachinko is Japan's answer to the slot machine, and it's ridiculously popular among the nation's single businessmen, who regularly nip in for a game or 50 after office hours. Centres all over the city are packed with suited gents (and some ladies) collecting buckets of pin balls. Check out the action and learn to play the game. Centres and arcades in the more touristy zones, such as Shinjuku and Shibuya, are more likely to have English-speaking staff who can assist.
8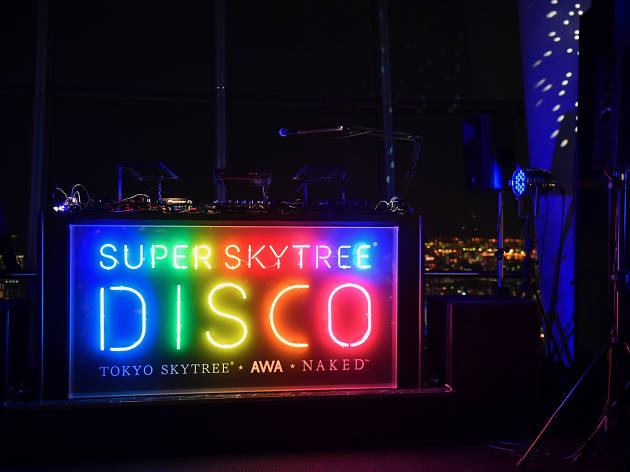 Photo: Super Skytree Disco
Hit up the Tokyo Skytree Disco
You might not imagine going to a Valentine's Day party alone is a good idea – except it is when it's at a major tourist attraction and the 'clumsy-tourist-who-wondered-in-by-accident' card can be played. Each Friday until the end of February, the Tokyo Skytree is transformed into a disco, including a special February 14th Valentine's edition with DJ Hello Kitty. The price is the same as the admission fee to the tower, except in addition to wonderful views, you can enjoy a stellar DJ lineup, disco lights, video illustrations and limited-edition cocktails.
9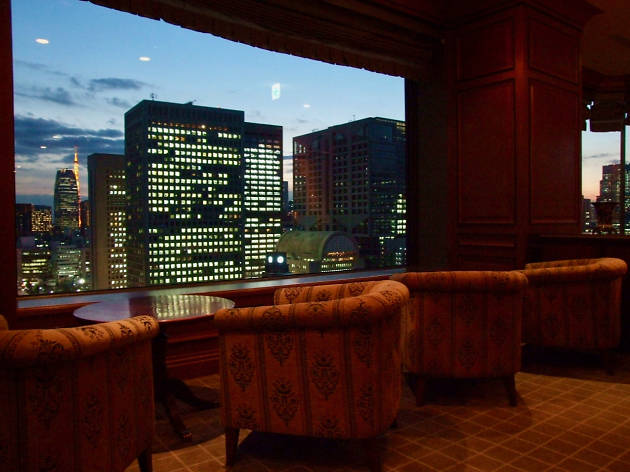 The art of being single is loving yourself, and what better way to do so than to treat yourself with a slap up meal at The Imperial hotel's 'Bento' lounge on the 17th floor. Enjoy a traditional Japanese boxed meal and drink with scenic views of Ginza and Hibiya Park. A fancy hotel mean plenty of business folk, all likely travelling alone, making this one of the least intimidating places to dine solo. Make a couple of fake business calls and you're sure to fit right in.
10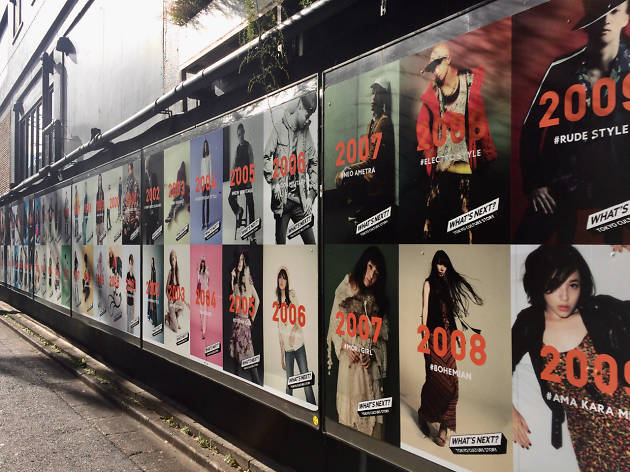 Go for a walk of self-discovery
There's nothing more empowering than a long hike (well, it worked for Cheryl Strayed in Wild). In Tokyo you can swap the mud for pretty buildings instead. Hit up the hipster streets of Tomigaya, pass the towering lights of Shibuya, and wander through the madness and magic of Harajuku and Omotesando. This could be your V Day route to self discovery.
Want more Japan travel tips?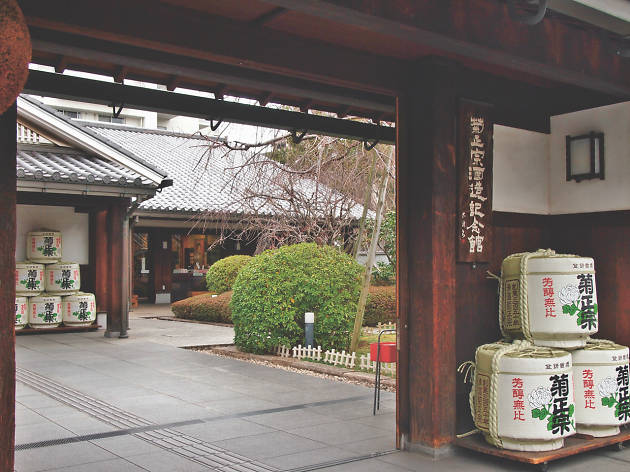 Kansai has all the indigenous ingredients needed for great sake: good rice and natural mineral water, plus cool temperatures during production season in winter. Here are our top picks for a two or three-day sake tour of the region.