Seven art museums and galleries not to miss in Seoul
Everything you need to know about the Korean capital's best galleries both big and small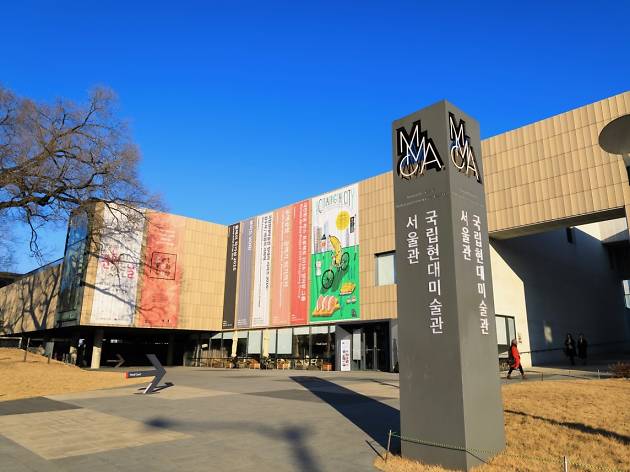 The Hallyu Wave of the 21st century, which has seen an explosion in the popularity of Korean music, movies and dramas, has corresponded with a burst of creativity among Seoul's gallery scene. With its various art districts to explore, the Korean capital has something to offer every kind of art lover. Here are the best places to start exploring.

RECOMMENDED: In case you're staying closer to home, try Hong Kong's best galleries or best galleries for street art.
Seoul's best art museums and galleries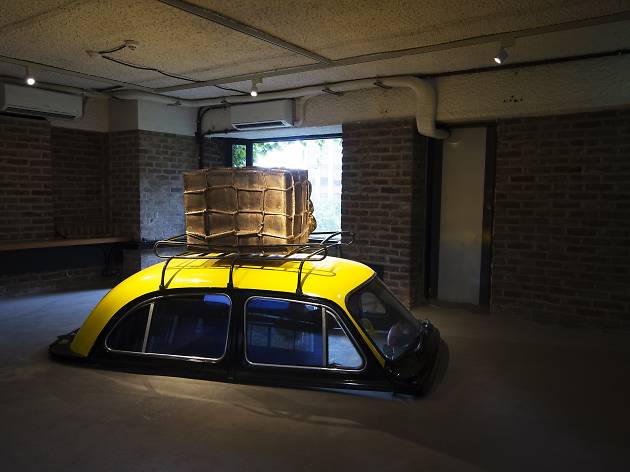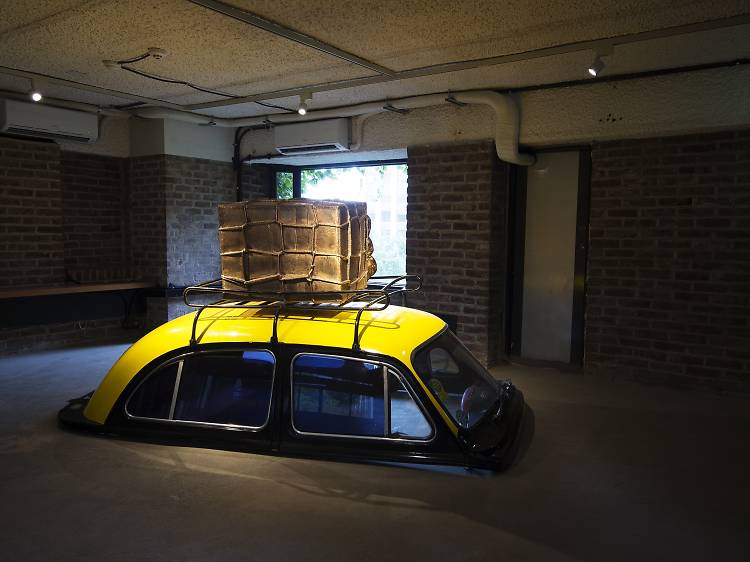 Once an old office building constructed by architect Kim Swoo-geun in 1971, this space underwent a transformation in 2014 to become the contemporary art museum that it is today.

As it was built by such a respected architect, the original structure was left almost untouched – the building itself treated as a piece of art. It has low ceilings, narrow staircases and windows of all shapes and sizes, as it was modelled after traditional building conventions.

Inside the maze-like lair lies the well-curated collection owned by domestic artist Kim Chang-il, one of Seoul's most well-known art collectors. As the gallery is also equipped with a bakery, café and a restaurant completely encased in glass, you'll find plenty to occupy yourself with at Arario, even if you're not very fond of fine art.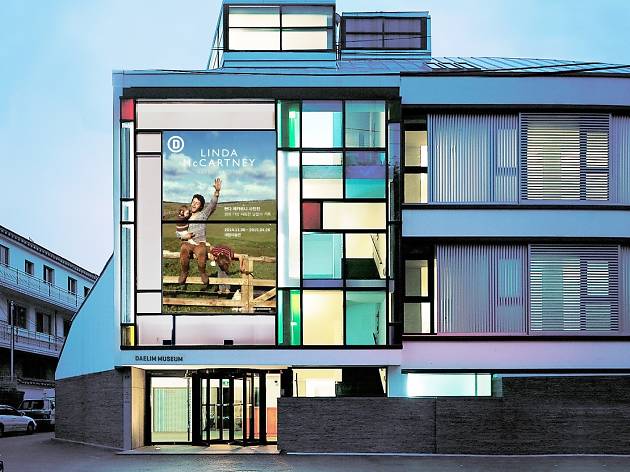 Situated in the residential neighbourhood of Tongui-dong, Daelim Museum experienced a major renovation under the direction of French architect Vincen Cornu. The exteriors of the buildings are reminiscent of works by Piet Mondrian but, in fact, the stained glass took inspiration from Korean traditional pottery.

Initially, the museum set its focus on photography, but it now has a broader purview, housing various thematic exhibitions on a multitude of artistic mediums. The museum's highlights in recent years include exhibitions on fashion designer Karl Lagerfeld, publisher Gerhard Steidl, and photographer Ryan McGinley. Especially popular among the young generation, Daelim Museum is considered to be one of the most public-friendly museums in Seoul.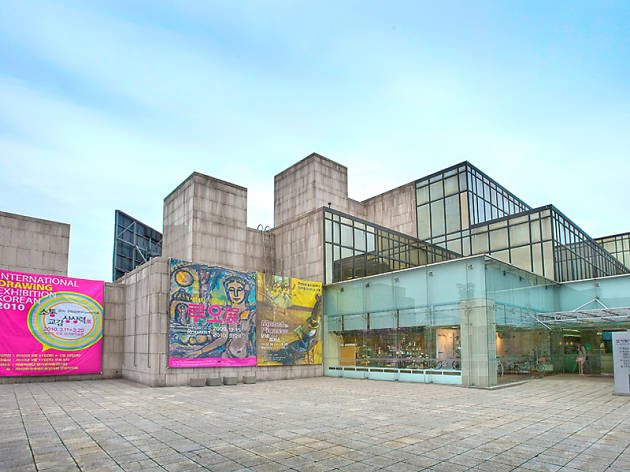 Set inside the multi-complex Seoul Arts Center in Seocho-dong, Hangaram Art Museum opened its doors in 1990. Among its six large exhibition halls are two cafés on the first and second floors. Although its core exhibitions are based on its permanent collection, the gallery features special exhibitions on contemporary art from time to time as seasonal treats. The museum has featured female powerhouse artists like photographer Annie Leibovitz and Japanese 'polka-dot artist' Kusama Yayoi, as well as an exhibition of Edvard Munch's works. If you understand Korean, make sure to pick up a headset, as you may find an amusing audio guide recorded by a familiar celebrity voice.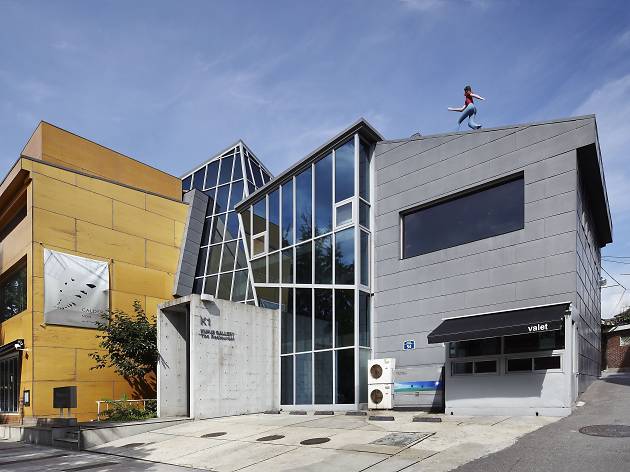 Before walking into the Kukje Gallery, look up: on the roof of the building is Walking Woman on the Roof, an installation piece by American artist Jonathan Borofsky. The museum's core exhibitions highlight internationally acclaimed artists with contemporary art backgrounds. The gallery has a total of three exhibition halls, which in turn are each divided into smaller exhibition spaces with separators. Kukje opened in 1982 but it wasn't until 2003, when video artist Bill Viola and Anish Kapoor each held solo shows there, that it landed on the international arts radar.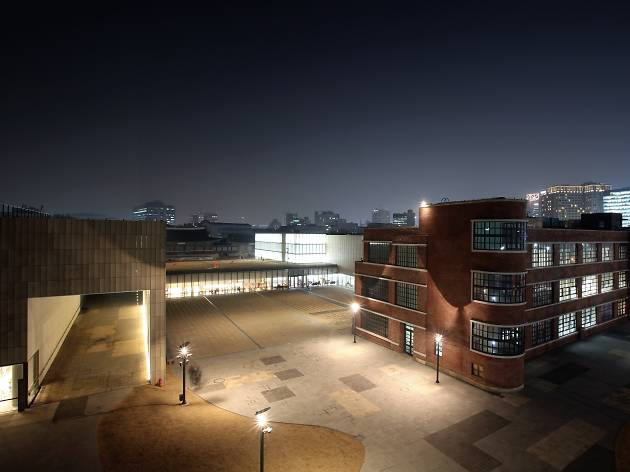 National Museum of Modern and Contemporary Art, Seoul
Built in 2013, the Seoul branch of the MMCA Gwacheon is located on the historic site of the former Defense Security Command offices. The museum has eight exhibition halls in total as well as a video library, cinema and a food court, so if you have the energy, you can spend the entire day at the museum. Wedged in between old and contemporary architecture on the site are various sculpture parks, which are also utilised as outdoor exhibition spaces. If you do get tired of looking at art for any reason, popular attractions like Gyeongbok Palace, Bukchon Hanok Village and Insadong are all just around the corner.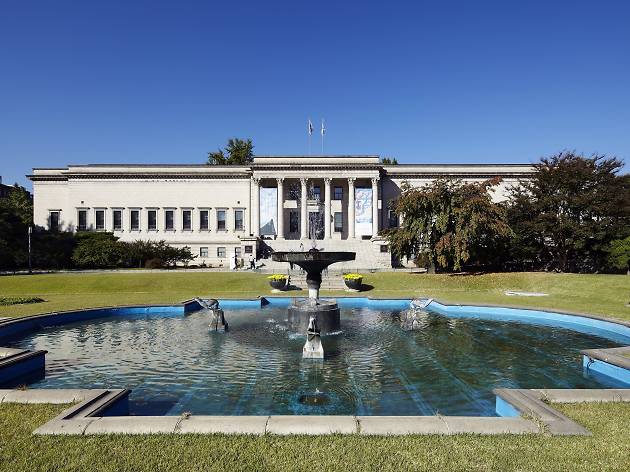 National Museum of Modern and Contemporary Art, Deoksugung
This annex of the National Museum of Modern and Contemporary Art (MMCA) opened its doors in 1998. The museum is located in Deoksugung, a national palace from the Joseon dynasty. Wandering through, you'll eventually run into an architectural element that seems very out of place on these traditional grounds – meaning you've arrived at the musuem.

Formerly known as Seokjojeon Hall, this building, with its grandiose Grecian colonnades, has four exhibition spaces that feature travelling exhibitions, as well as exhibitions created from the permanent collection.

To get to the museum, a stroll along the Deoksugung Stone-Wall Road is mandatory. An old saying has it that couples who walk this picturesque stone road together will eventually end up parting ways in heartbreak, but most people simply shrug and walk in twos. In fact, it's one of the most popular dating spots in Seoul – so we say go ahead and give it a go. (But don't blame us if all goes wrong.)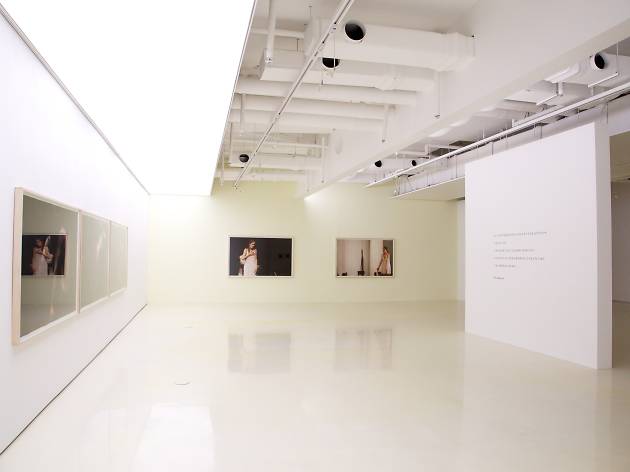 Facing Seoul Forest, this modest gallery is located two floors below ground in the Galleria Foret Apartment complex. The 'mother' of Page Gallery, also known as Die Galerie, is Page Gallery's 'other half' across the world in Frankfurt. Although the gallery originally opened with a heavy focus on German art, Page Gallery has moved on from Europe and has evolved to showcasing exhibitions on international artists with a contemporary art core.
Looking for more things to do in Seoul?
There's tons to do and see in Seoul. Whatever you're interested in, here are our recommended must-sees while you're in town.