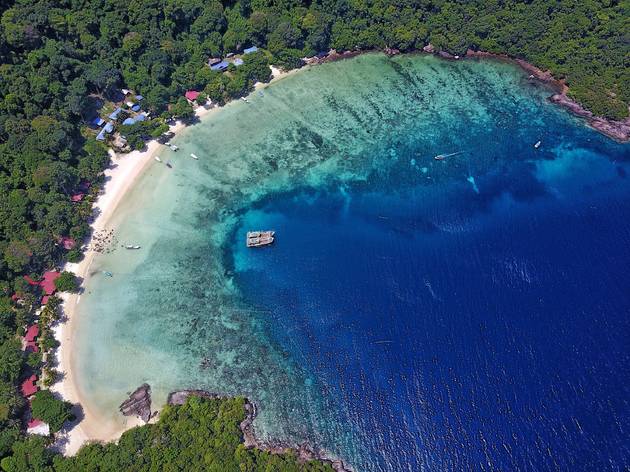 The best diving spots in Peninsular Malaysia
These are the best islands in Peninsular Malaysia for diving excursions
Peninsular Malaysia has a coastline stretching over 2,000km with the east coast boasting particularly beautiful islands. The sheer number assures any diver that there's something for everyone and for all levels, from technical dives for the experienced to leisure trips for first-timers. Excellent visibility, reliable dive centres, knowledgeable instructors and competitive pricing are just some of the reasons diving these islands make for a great holiday experience. Plus, marine life is varied and there are amazing WWII wrecks to explore.

RECOMMENDED: Beach holidays not your thing? How about Bangkok, Tokyo or Seoul?
Best diving spots in Peninsular Malaysia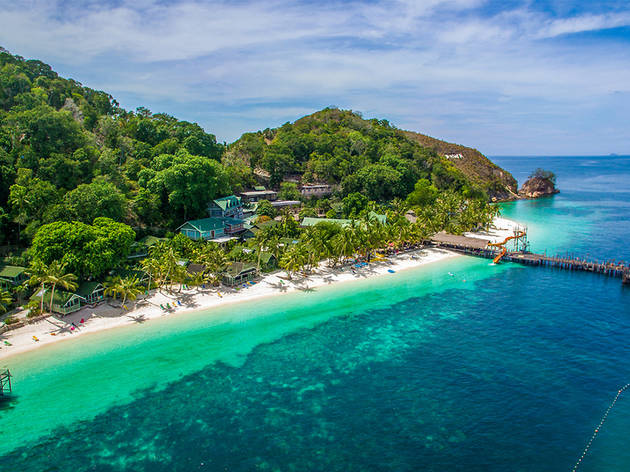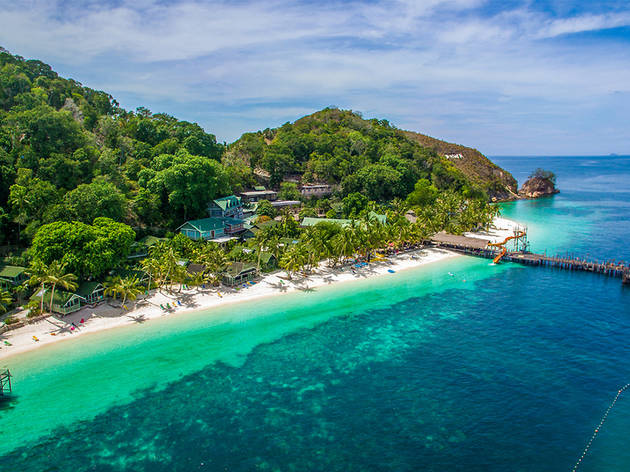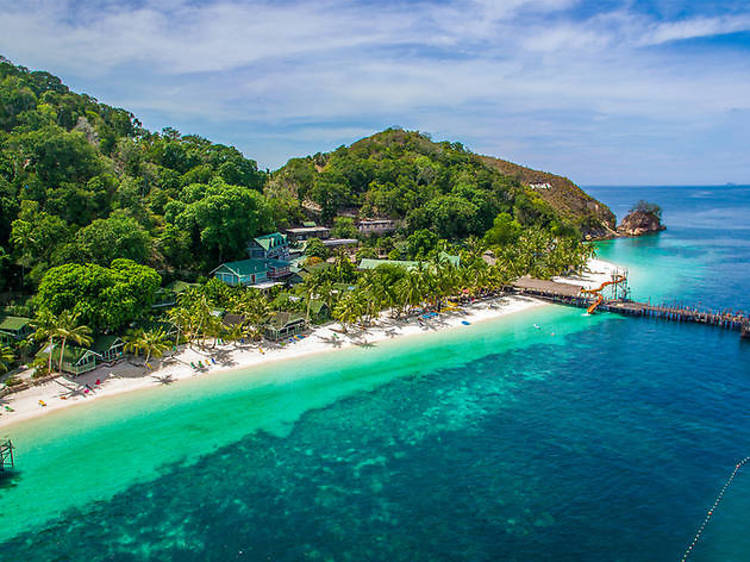 Exclusivity is the name of the game on this privately-owned island in Johor located within the Sultan Iskandar Marine Park. Pristine waters contain a startling array of marine life and as there only two resorts on the island, you won't be sharing your dive spots with many people. Coral here is healthy due to the low numbers of visitors, so let's hope it remains this way.

Top dive sites
Diving here is mainly done by shore entry and depth is dependent on which part of the beach you enter from. To start, there's a house reef on the west of the island which you will need three or four dives to finish exploring. The maximum depth of 12m is great for beginners, and even experienced divers will find this a nice, relaxing experience. Around the jetty, you'll find schools of batfish and saltwater perch. One of the dive sites is called Dragon Rock, named after the profusion of purple nudibranchs and harlequin sweetlips – a reef fish commonly found in warm waters.

How to get there
The two resorts – Alang's Rawa and the Rawa Island Resort – offer packages including boat transfers from Mersing. Head to Kuala Lumpur first – with the likes of Malaysia Airlines, AirAsia or a local carrier like Cathay Dragon – and from there you can take a bus or drive to Mersing. An alternative is to fly to Senai airport, not far from the border with Singapore, and take a taxi to Mersing which is approximately 95km away.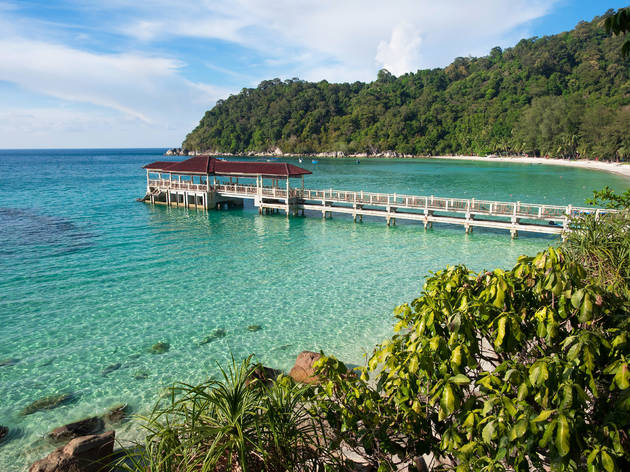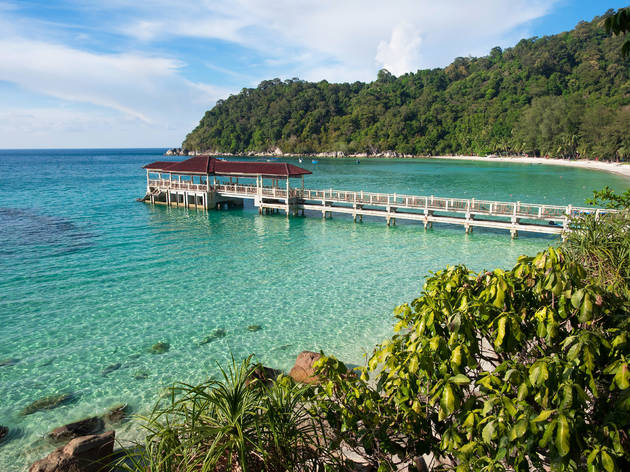 Perhentian Islands (Pulau Perhentian Besar and Pulau Perhentian Kecil)
These islands are the most visited in Malaysia and for good reason. Located off the coast of Terengganu, they offer clear waters and stunning beaches. Learning to dive here is a breeze with a number of dive centres providing courses for all levels. However, do your research and be wary of centres that offer you deals that are too good to be true. Note that Kecil is the less expensive island with more choices of accommodation, eateries and has a semblance of some nightlife, while the quieter Besar has the pricier resorts and is more popular with families.

Top dive sites
There's a site for every diver here, from first-timers to those taking specialist courses and instructorships. Most sites are a five- to ten-minute boat ride away, but if you venture further out, there's amazing diving at Tokong Laut, which is 30 minutes away. This enormous pinnacle surrounded by sandy bottoms is usually teeming with marine life including barracudas and bamboo sharks. Other sites include Shark Point, Batu Nisan and a number of wrecks of which the Sugar Wreck is the most famous. Beginners will learn at the various house reefs before heading out to one of these sites.

How to get there
There are several daily flights with Malaysia Airlines or AirAsia that fly via KL to Kuala Terengganu or Kota Bharu. From here, take a bus or taxi (approximately 1 to 1.5 hours) to the Kuala Besut jetty where you catch the speedboat – the price is fixed no matter what beach you get dropped off at.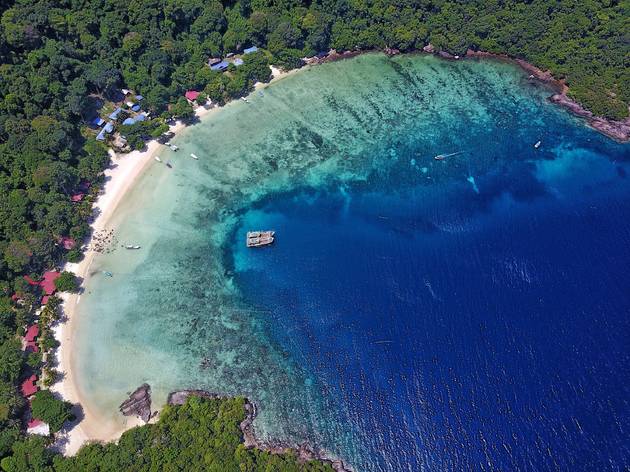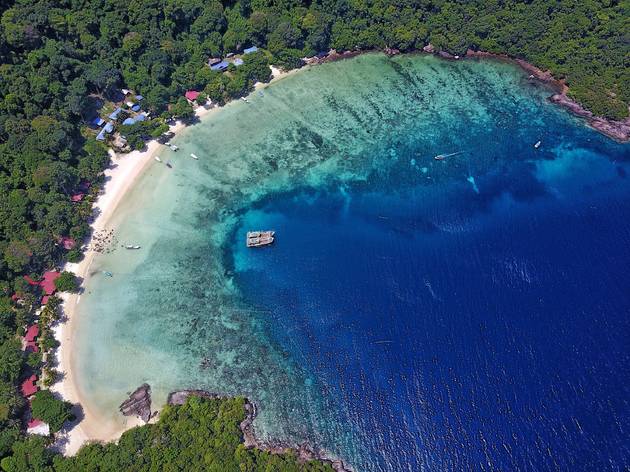 Tenggol is a relatively undiscovered island paradise 26km off the coast of Terengganu. The farthest from the mainland in the Terengganu Marine Park, it's one of the country's best-kept diving secrets. Tenggol has made quite a name for itself due to it being slightly off the beaten track and on the elusive whale shark's migratory route.

Top dive sites
This is a small island – 3km by 2km – but what it lacks in size, it makes up for with a spectacular underwater terrain and over 20 dive sites showcasing the area's diversity. The maximum depth for the area is around 35m, which is suitable for advanced divers. But most sites are shallower, making it accessible for all levels – from Amazing Grace located on the west coast of the nearby Pulau Nyireh filled with shovelnose sharks swimming among turtles and blue-spotted stingrays, to the Turtle Point house reef where conditions are usually calm and ideal for beginners.

How to get there
Getting to Tenggol is the same as going to the Perhentian islands from Kuala Lumpur, except that you need to land in Kuala Terengganu and take a taxi to the jetty at Kuala Dungun. The boat service starts at 8am (weather and sea conditions permitting) and takes an hour.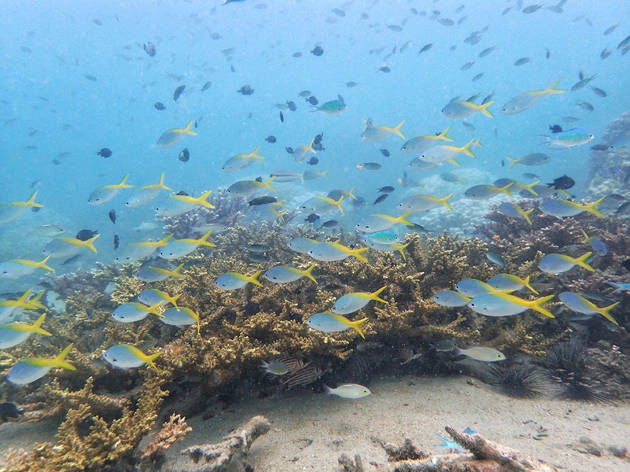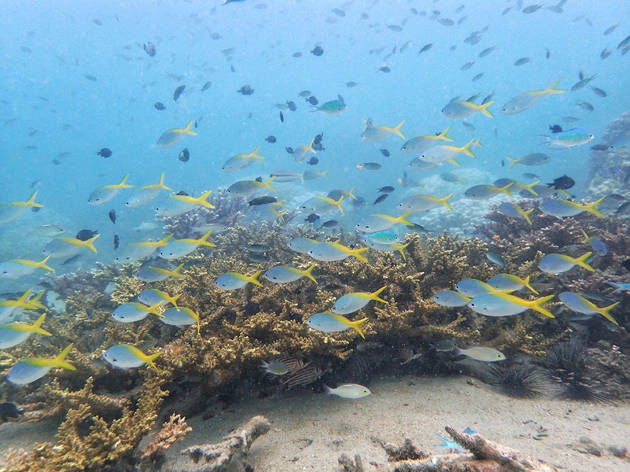 The Pulau Redang Archipelago is located 45km off the coast of Terengganu and comprises a collection of islands including Pulau Pinang, Pulau Lima, Pulau Lang Tengah and the Perhentian islands. The reefs of Redang are home to over 55 genera of corals, 100 species fish and the largest boulder coral in Peninsular Malaysia.

Top dive sites
Big Mount with its undulating corals, anemones and sea fans is the most popular dive spot in Redang. If you want to see green and hawksbill turtles, head to Terumbu Kili where morays and black-tip reef sharks also roam; and Tanjung Tok Kong for a peek at huge submerged boulders. Redang has excellent house reefs where you can learn how to dive, snorkel and is great for first-time night dives.

How to get there
Fly to Kuala Terengganu on Malaysia Airlines, via Kuala Lumpur, and take a 45-minute taxi ride to the Shahbandar jetty. The ferry ride takes approximately one hour and 45 minutes, weather and sea conditions permitting.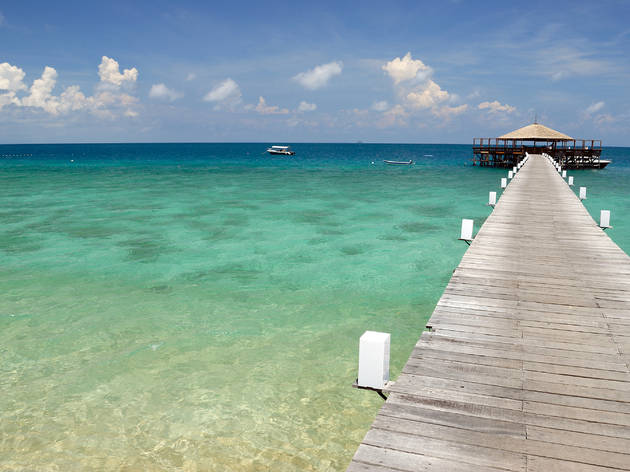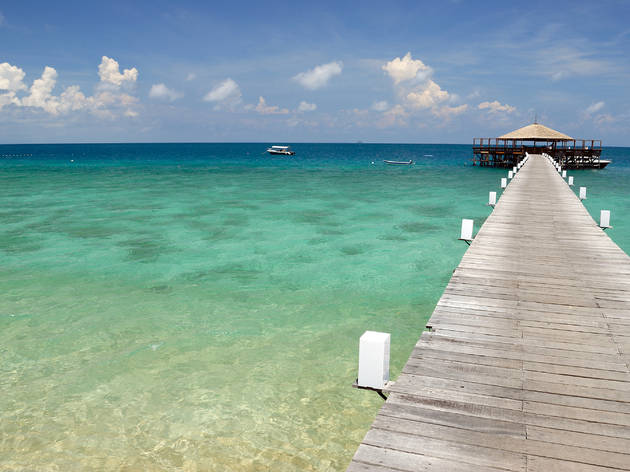 Tioman is the largest and most developed of the 64 volcanic islands in the Seribuat archipelago off the east coast of Johor. Pulau Tioman (or Tioman Island) is actually part of the neighbouring state of Pahang and one of the most popular island destinations in Malaysia.

Top dive sites
Tioman Island is the largest of a group of nine islands that make up the Tioman Marine Park and has been zoned as a marine life sanctuary. The shallow, calm waters of Pirate Reef and Renggis Island are suitable for the less experienced diver and night dives, and there are a couple of fishing boat wrecks to explore.
Further out, Chebeh is a huge dive site for more advanced divers and where instructors conduct Advanced Open Water dives. There have been sightings of whale sharks and manta rays in the vicinity usually in the months of May and October. Tiger Reef is one of the best dive spots – set in deeper waters and with stronger currents – and where you'll encounter larger species like blacktip sharks, moray eels and barracudas. There are amazing WWII wrecks off the island around six hours by boat, which are only accessible to technical divers (minimum requirement is PADI Tec50 or equivalent) – the British battleships, HMS Repulse and HMS Prince of Wales, were sunk by the Japanese in 1941 and are well preserved enough to see turrets, guns and torpedo damage.

How to get there
Buses depart regularly from Kuala Lumpur to Mersing or Tanjung Gemok, which is where ferries to the island leave from. Driving takes a shorter time (approximately 3.5 hours) and there are car parks available near both jetties that charge a daily rate.
Want to fly somewhere else?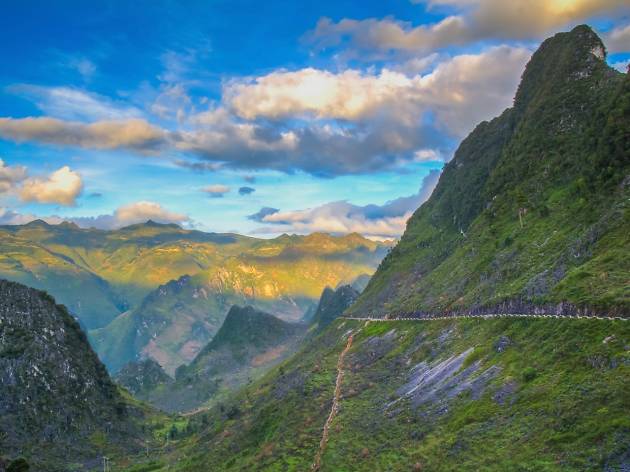 Ha Giang is a region characterised by dramatic riverside terrain, austere karst vistas and rice terrace-adorned mountainsides. If tired package tours to Halong Bay aren't your bag, head further north and explore the Vietnamese province on two wheels.