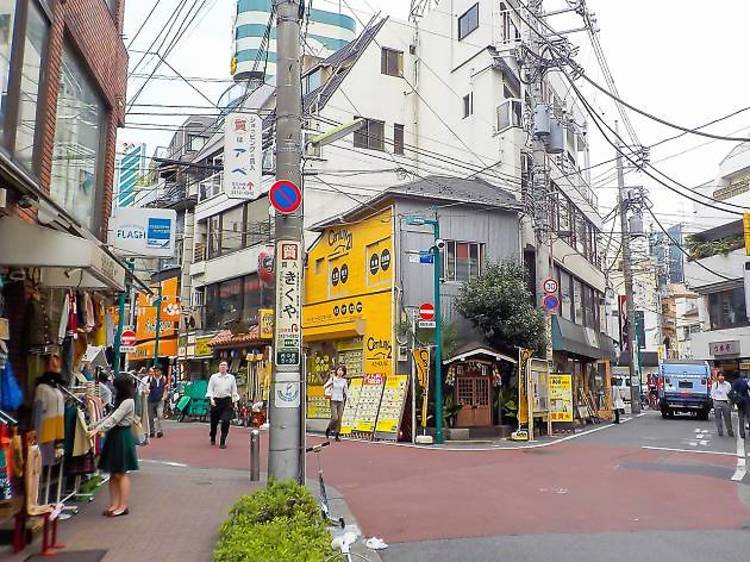 Shopping
Skip Ginza and Omotesando; thrift at weekend markets and Shimokitazawa instead

Tokyo has no shortage of shopping malls and is one of those rare cities that suffers from an over-abundance of cool. In the main shopping districts of Ginza and Shibuya, women clutch Gucci bags more expensive than your year's rent and men sport Versace suits that could relieve you of your student debts.

Drown out the evil voices and hop onto the Teio-Inokashira line from Shibuya station a couple stops to the hip neighbourhood of Shimokitazawa (pictured), where thrift stores are overflowing with top quality second-hand clothing. If you're going for that vintage '90s look, very popular in this part of the world, make your way to the Garage Department (for women; 2-25-8, Kitazawa, Setagaya-ku), New York Joe Exchange (3-26-4 Kitazawa, Setagaya-ku) or 2nd Street (multiple locations throughout the city). It's not the cheapest thrifting in the world to be sure, but you could easily get a one-of-a-kind sweater for around $200, which is cheap by Tokyo standards and will last you longer than that $120 H&M factory sweater.

Just to the east of the shopping street Omotesando, hipster neighbourhood Harajuku will add colour to your life with items that look like they were snatched from Andy Warhol's closet. Each shop here has the feel of an incubator for the creative, every crevice a nonspoken no-fucks-given zone where you can flirt with the limits of what you can pull off and get the nodding approval (or disapproval) of the store owners.

Chicago (B1, Olympia Annex Bldg, 6-31-21 Jingumae, Shibuya-ku), Flamingo (1F, Junkyard, 4-26-28, Jingumae, Shibuya-ku) and Pin Nap (3-26-10, Jingumae, Shibuya-ku) are great places to start, in that order, but the beauty lies in getting lost and finding the hidden stores around the Jingumae area.

If you're in town for the weekend, check out one of the outdoor flea markets – these are often cheaper and can have items even more unique than thrift stores. Mottainai Flea Market is a popular one among locals, and alternates between Ikebukuro Station West Park and Akihabara UDX. Shinjuku Chuo Park flea market (behind the Metropolitan government building, where you can also get an excellent view of Tokyo for free) has over 200 vendors, competing with the Yoyogi Park and Shinagawa flea markets. Check online which will take place when you are there, as each mostly happens only one weekend per month.