Tel Aviv nightlife: the best bars in the White City
Forget about that beauty sleep. In the non-stop city, Tel Aviv's nightlife will have you bar hopping all night long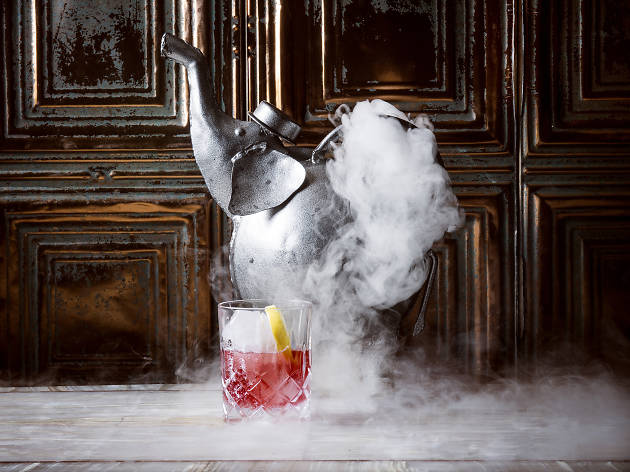 Israel's 24-hour party capital may have a village-like feel (going clubbing via bicycle is a rite of passage), but the thriving Tel Aviv nightlife scene features a fusion of parties crammed full of character, chutzpah and never-ending 'carpe diem'. Buckle up, because soon you'll discover that the party never stops – it's wild, it's sexy and it's damn addictive. So when you're done with sun-bathing at one of the best beaches in Tel Aviv, and you had enough of the Tel Aviv restaurants, you know it's time to go big or go home. While there is an endless list of venues to choose from and let loose in, from rooftop bars in Tel Aviv in Tel Aviv to underground clubs, here are our current favourite bars for every night of the week. After all, what happens in Tel Aviv…stays in Tel Aviv. Here are the best bars in Tel Aviv right now. Enjoy.
Tel Aviv nightlife: boozing at the bars
1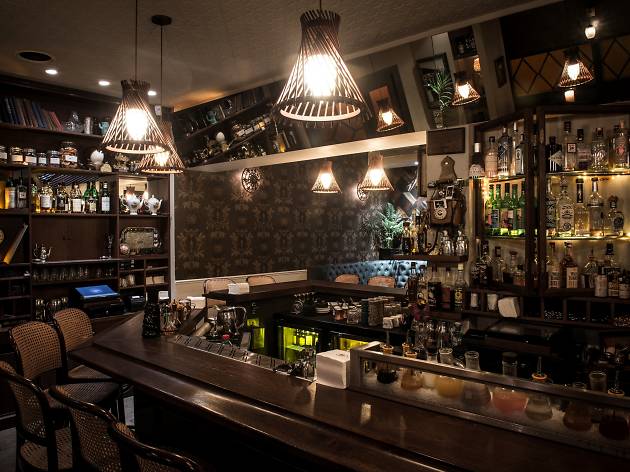 Hidden inside the Imperial Hotel, the Imperial Craft Cocktail Bar is the top of the top when it comes to craft cocktails. This temple to the lost art of cocktail goes back to the source, featuring veteran bartenders from the younger years of the White City. With an Asian-colonial inspired kitchen and a wide range of music from jazz to rock n' roll, it's no coincidence Imperial was crowned Drinks International magazine's 'Best Bar in Africa and the Middle East.'
Read more
2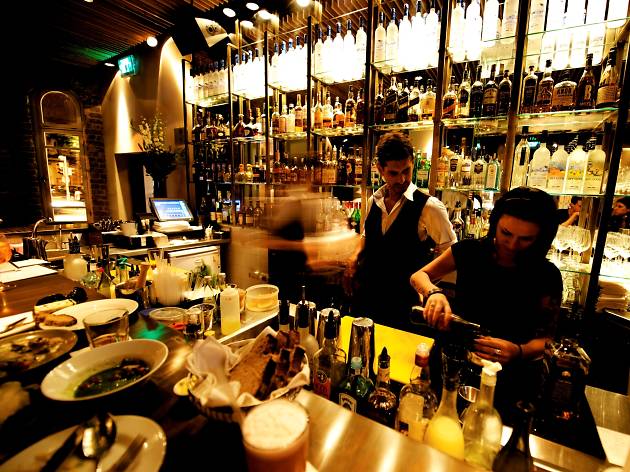 Aria's "downstairs" ground floor lounge offers a rich cocktail bar alongside dishes from the chef's kitchen. The new and advanced sound system provides the perfect setting with the DJ located at the center of the circular lounge space. The guests sitting at the bar enjoy a unique experience that starts with dinner and drinks accompanied by live performances of the best local and international DJs, followed by a full-blown party into the midnight hours. Whether you are popping in for Hors D'oeuvres and cocktails or simply looking for some late-night drinks, this exclusive spot in central Tel Aviv is the hangout to head to for some elegant gallivanting.
Read more
3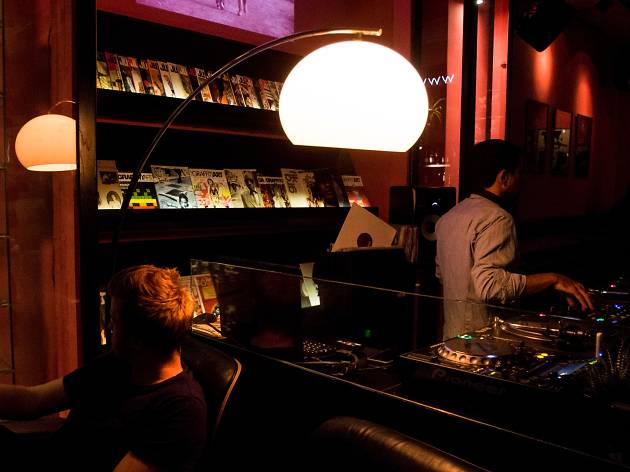 Oh if the walls could talk! BuXa is renowned for its ultra mod contemporary art lining its chic walls, and ultra cool contemporary beverage list filling the bellies of locals and tourists alike. This trendy vibe and hipster lair shouldn't deter you from experiencing Israel's up-and-coming underground DJs stretching their talents across the decks. Hang out in the yard on the top floor, dance the night away on the lower floor or simply perch yourself at the bar chatting to night crawlers for the evening – the world is your BuXa.
Read more
4
Classy and elegant cocktail bars in Tel Aviv don't get more authentic than The Library Bar at The Norman Hotel. This stylish 1940s style bar has an extensive cocktail and spirits menu as well as one of the finest wine lists in Tel Aviv. Whether meeting business associates or simply sitting back and relaxing with one of the books in the library, you can enjoy a special all-day food menu from the restaurant kitchen from noon or a traditional English afternoon tea. At night, the bar transforms into a stylish lounge, perfect for a romantic date or a night out with friends.
Read more
5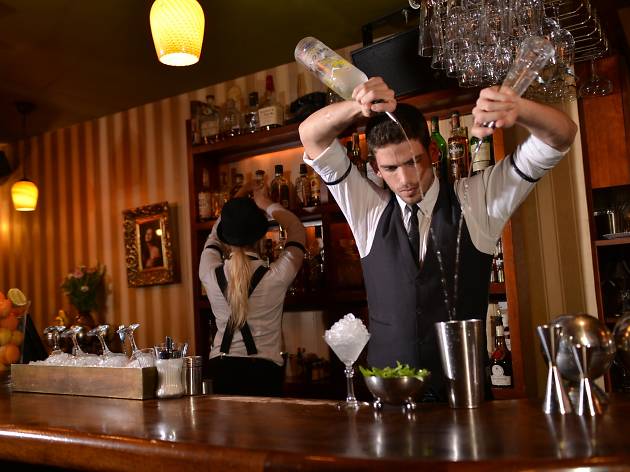 Founded in 2008 by one of the world's most popular bartenders, Ariel Leizgold, 223 has retained its title as a star of the Dizengoff bar scene. Why not try the cocktail that first won Leizgold an international bartending title, the Passion Fruit 2006, made from vodka, ginger, apricot brandy and passion fruit? Or sample one of their prohibition-style cocktails like the Vieux Carré, with rye, cognac, sweet vermouth and bitters. Or, if you're feeling truly adventurous, tell one of the professionally trained mixologists your flavor preferences and let them work their mixmaster magic. No matter what you choose, you can't lose. Transcend time and place at the bar that raised the bar in central Tel Aviv.
Read more
6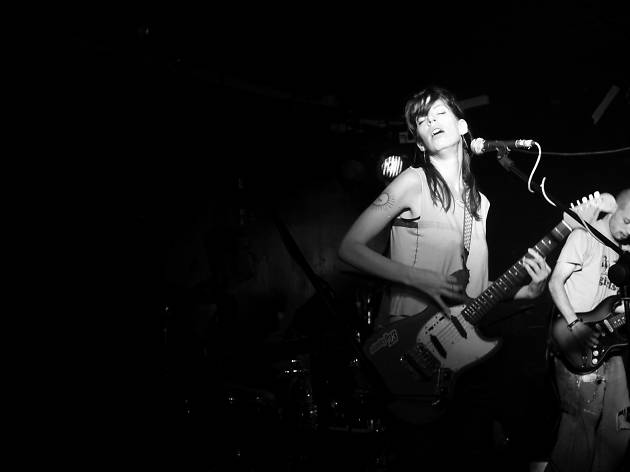 This underground club and bar boasts highly mindful and eclectic curated live performances from an array of talented artists from all over Israel. You're sure to catch musicians performing everything from reggae to rock to funk and electronic. The best part is that the club itself is large enough to have a dance around without feeling claustrophobic. Yes, you now have permission to flail those arms about and wiggle those hips.
Read more
7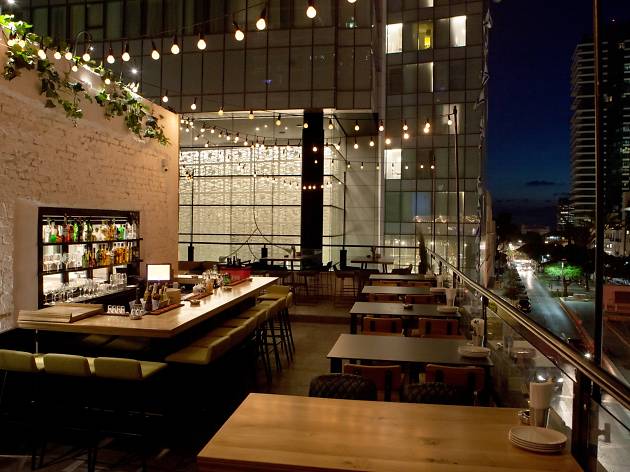 While walking down Rothschild, don't miss this hidden bar. Step inside and up the stairs for a rooftop party and fresh beats overlooking the city. This stylish, funky spot uncovers a romantically hip view, and the food offers creative bites on sticks like the Speakeasy Caesar salad and other unexpected skewer bites. The cocktail list is imaginative, fun and surprising with booze-spiked popsicles.
Read more
9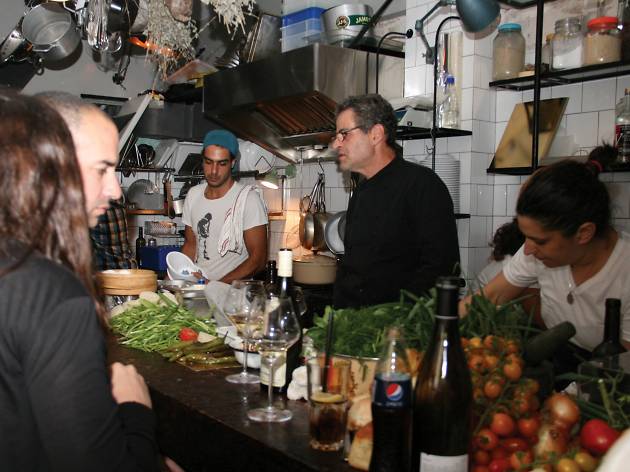 Located just across from the largest synagogue in Tel Aviv, you won't find anyone praying here. With a massive vinyl collection, the hippest waitresses, and a food menu created under the supervision of iconic Israeli chef, Eyal Shani (of Miznon and Beit Romano), you'll understand why Port Said has been successfully serving the young communities of Tel Aviv for years. Featuring innovative Israeli dishes, there is always a new menu addition to savor. While the wait may be long and the energy intense, no visit to Tel Aviv is complete without an evening at this iconic spot. So grab a Goldstar, some delectable food, and spend your night chilling under the stars with the locals at Port Said.
Read more
10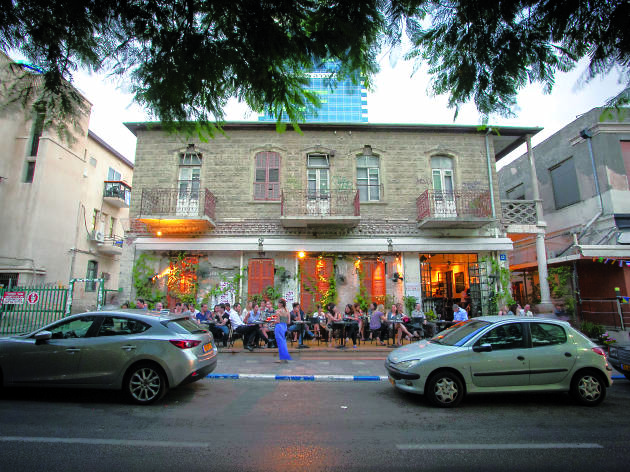 Rothschild 12 has been around for some time now, but not for much longer. Plans to build the Ritz hotel in its place have already begun, so if you're up for early cocktails with excellent bar food, or a rowdy night entertained by live bands playing anything from punk-rock to electronic music, this is your place.
Read more
Show more
See more of Tel Aviv's nightlife