The hottest international concerts in Israel this summer
With our warmest months right around the corner, buy tickets for these hit international concerts before they sell out!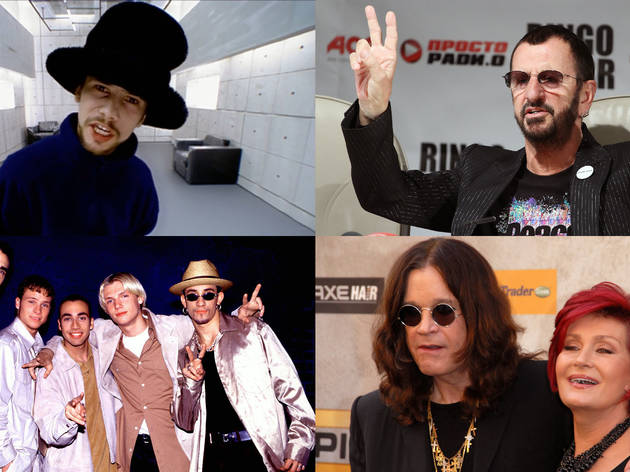 By

Time Out Israel Writers
|
There are an array of international performers poised to take the stage this summer. Fill your warm summer nights with the hottest entertainers of pop, namely the the best-selling boy band in history, Backstreet Boys. Plus, the British musical sensation that has been keeping funk sexy since 1992, Jamiroquai, is paying us a visit in May. Get ready for festival-going artists known for their performance antics, such as Ozzy Osbourne, as well as a visit from the charming Milky Chance, and so much more.
The must-catch concerts of the season
The Hip Hop Roots Festival brought by veteran music producer Erez Gazit, brings to Israel the legendary hip hops groups De La Soul and Arrested Development for a highly-anticipated evening at the Raanana Park Amphitheater. The full lineup will be published soon
At the same time, the band will re-release their first seven albums (one of which is live). The Stranglers were established in 1974 as a punk band by the name: "The Guildford Stranglers." Later, the band changed their style to alternative rock, and over the years, they became one of the most influential rock ensembles from Britain. The band's first three albums came out at a fast pace with only a year between each of them, and included hits like "Peaches" and "No More Heroes." Like the fantasies of any band in its early days, the critics did not really connect to the psychedelic keys and the drummer's jazz feel, but for the fans the situation was completely different. The band continued to release hits, and in the 80s they duplicated their success with winning hits like "Golden Brown" and "Always The Sun." The Strangers have captured their anti-establishment image for many years, but in recent years their members have merged into the establishment, and even appeared on BBC at the Royal Albert Hall.
Formed in Blackpool Lancashire, this blues rock/progressive rock group has evolved quite a bit since 1967. Back in the '70s, they sold an estimated 60 million albums worldwide and were described by Rolling Stone as, "One of the most commercially successful and eccentric progressive rock bands." Though Anderson claimed Jethro Tull was done in 2014, he announced a new album to commemorate the 50th anniversary of their first album, scheduled to come out March 2019. Anderson is the only remaining member continuing to tour, but this fall we're sure he'll bring back some rocking nostalgia of his long cemented music legacy.
SEE MORE MUSIC & NIGHTLIFE IN ISRAEL