Jaffa nightlife - the best bars and clubs in the city
Like brother, like sister. Tel Aviv's older sister knows how to have a good time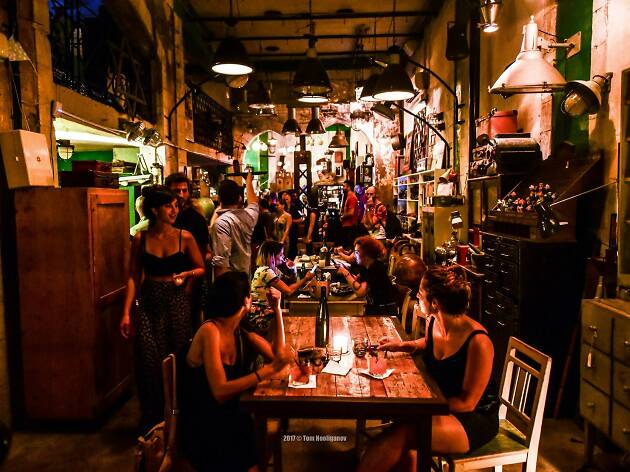 While the Tel Aviv nightlife scene is infamous for its wild clubs, delicious drinks and all-night parties, they aren't the only city along the Mediterranean that knows how to keep the good times rolling. Unbelievable nightlife runs from the Tel Aviv Port all the way to Jaffa, where you can find just about anything from casual wine and beer bars to heart-pumping clubs. Take a break from your usual spots and head over to Jaffa tonight for a change of pace and a breath of fresh air. Plus, the drunken Jaffa street food offerings are worth the White City center detour.
The best of Jaffa nightlife
This intimate bar combines the charm of Jaffa with Brooklyn's drinking culture. Set in a historic building in the heart of the flea market, this is a new it spot to see and be seen. The drink menu specializes in cocktail classics, along with a selection of the finest wines and whiskeys. A limited food menu serves aromatic, heavenly cheeses, fresh meat and fish, pickles and olives - the perfect palette pleaser to accompany your drinks. The atmosphere is intimate and cozy, so bring that special someone you've been admiring.
See more in Jaffa