The best places to wine and dine in Neve Tzedek
These restaurants and wine bars are a perfect match for the ever-enchanting Neve Tzedek atmosphere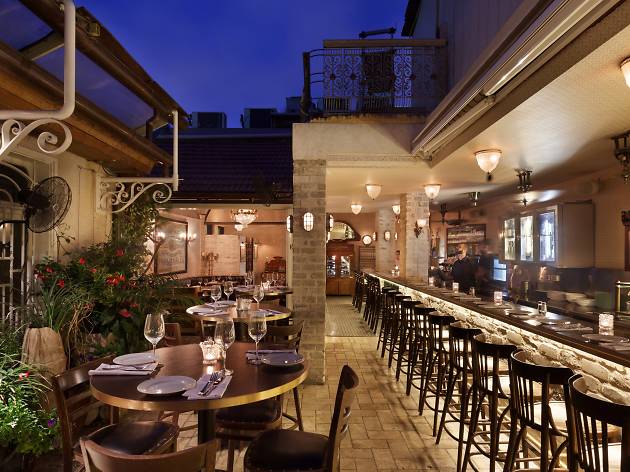 There is something absolutely enchanting about Neve Tzedek. Perhaps it's the natural Parisian charm, enhanced by French tourists on every cobblestoned street corner; perhaps it's the ancient Israel feel, being Tel Aviv's first ever neighborhood, or the notion that the top Israeli dance company hides at its center. For us, it's the top quality Tel Aviv restaurants and romantic wine bars sprinkled along and around Shabazi Street. Whether you're looking for sustenance before heading to the newest Naharin creation or simply into a change of pace, these Neve Tzedek establishments are tailor made for your enjoyment. Plus, don't forget to grab gelato after the show at Anita's, Tel Aviv's best ice cream parlour.
Neve Tzedek's top restaurants and wine bars
1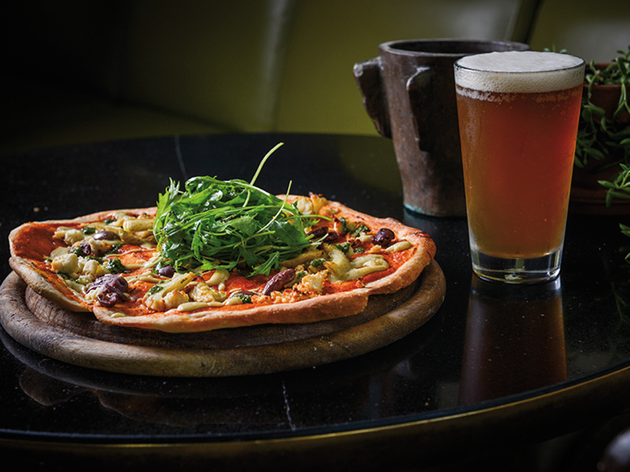 Located in the middle of the beautiful Neve Tzedek neighborhood, this organic vegetarian and vegan bistro feels like a secret vegan hideaway. The bright, welcoming restaurant overflows with garden-fresh ingredients which celebrate Israel's bounty: overflowing salads, homemade cashew cheeses, impressive breakfasts, and a diverse, cultured menu.
2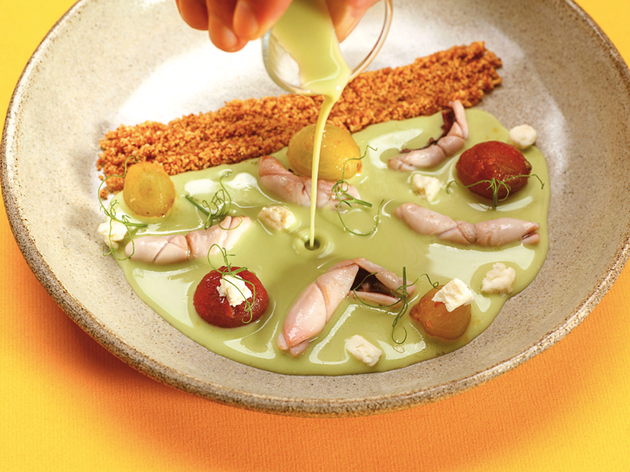 If you like surprises and multiple flavor contrasts in every dish, then head to Popina, a beautiful gem in the romantic Neve Tzedek neighborhood. Popina brings creative food to a higher level with artful masterpieces, outstanding seafood and an awe-inspiring attention to detail. The open kitchen lets you peek behind the scenes at the craftsmanship of chef Orel Kimchi and his team. You'll find options like the sea bream fillet and forbidden rice risotto, with king oyster mushrooms stuffed with parsley, tomato and parmesan with a leek fondue, or the seafood pizza with goat cheese cream, chopped shrimp, scallops, thyme & chili oil. They have plenty of non-seafood and vegetarian items too—the chef is always ready to tailor a menu to your needs. For a multi-course experience ask about the nightly tasting menu.
3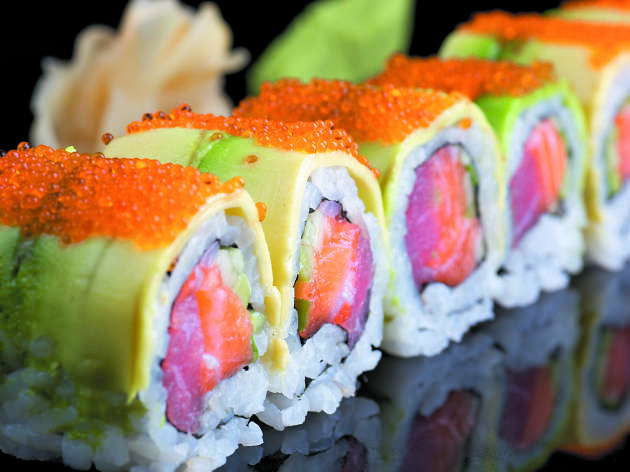 The days of suffering through dry sushi rolls and stale edamame beans are over – Okinawa, the intimate sushi and sake bar offering authentic Japanese cuisine in the heart of magical Neve Tzedek inspires Asian cuisine lovers from all over. Located in the southwestern neighborhood – the first Jewish neighborhood to be built outside the old city of Jaffa – dig into the shrimp dumplings, vegetable tempura, Japanese Root salad, or spicy Tom Yum soup for starters, taste Sashimi, Ngiri or Tamaki, but make sure you wolf down the Kinawa Dream (Surimi, avocado, wrapped in fish).
Show more
See more in Neve Tzedek