6 Israeli fashion designers who became international superstars
Made in Israel, meant for the world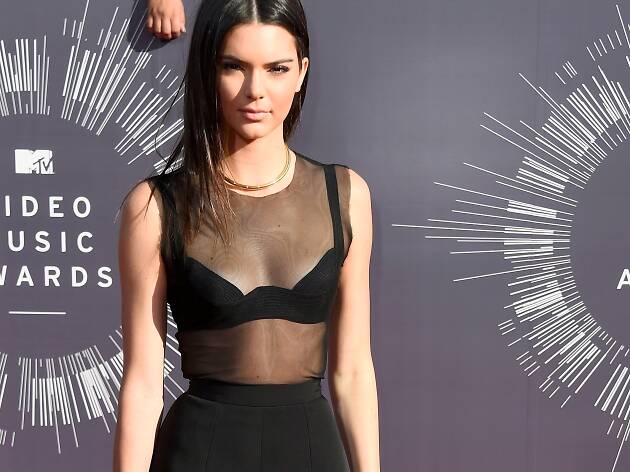 The Jewish brain has been gifting the world with brilliant inventions for decades. Now, Israelis are taking over the world with their fashion skills. From high couture to artistic design, we've got the lowdown on our very own Israeli fashion designers that have made it abroad. Here are the 5 Israeli fashion designers who became international superstars and continue to thrive outside of the Holy Land.
Israeli fashion designers to make it big abroad
1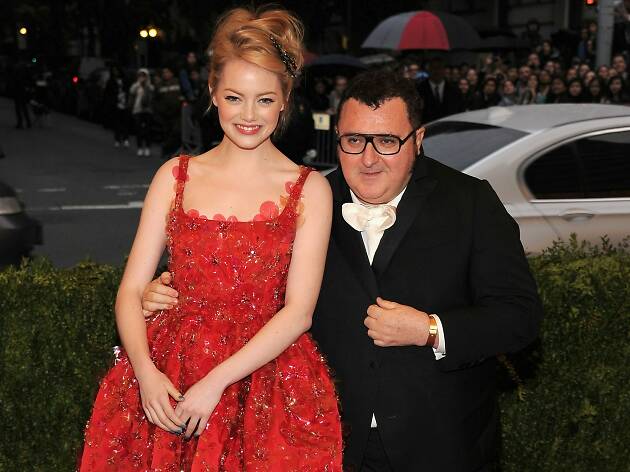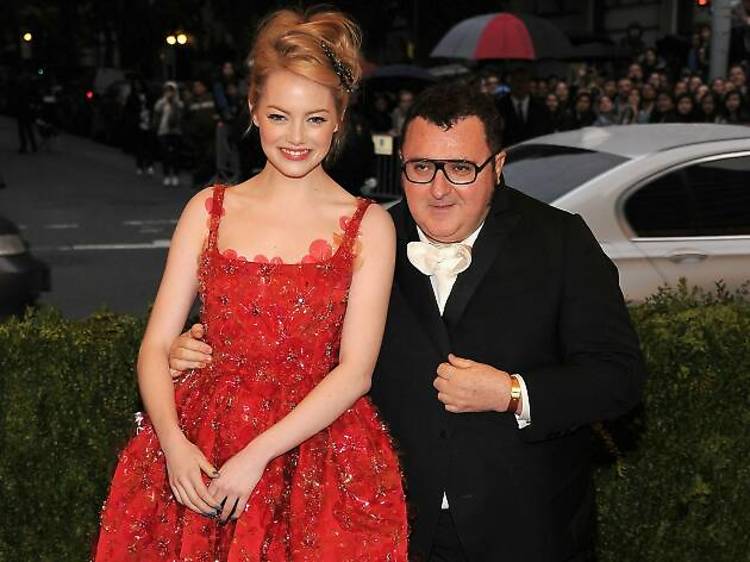 Emma Stone and Alber Elbaz Met Gala / GettyImages
Alber Elbaz is a true Israeli legend and one of the most successful designers to come out of Israel. The native Moroccan Immigrated to Israel when he was 10 years old and later served in the Israeli Defense Force. Soon after his release from the army, he decided to study fashion at Shenkar School of Design and quickly took over the international fashion world. Elbaz started working for the couture fashion house, Lanvin, and in 2007 he was featured in Time Out Magazine's 100 most influential people. Elbaz is also known for his warm and close relationships with female actresses that almost exclusively wear his designs. He designed all of Natalie Portman's costumes for her directing debut: 'A Tale of Love and Darkness', and was also extremely close with Israeli deceased actress and fashion icon Ronit Elkabetz.
Israeli fashion designer Shahar Avnet has hypnotized the world with her whimsical designs. Thirty year-old Israeli fashion designer Shahar Avnet, a Shenkar graduate with honors, did the unbelievable last year - she took over the fashion world. Local songstress Netta Barzilay won the 2018 Eurovision contest and plastered Europe with her promotional pictures dressed in one of Avnet's signature works; a vibrant, paint-splattered kimono. Italian Vogue marked her as one of the most promising designers. Actress Zendaya starred in one of her designs in W Magazine. And Queen Bae herself chose a few of Avnet's designs to wear on tour – including another design for a series of photographs that decorate the Carters' new album "Everything is Love".
3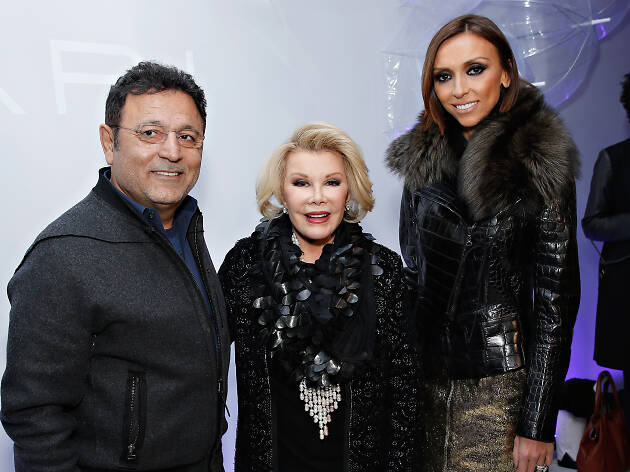 Elie Tahari with Joan Rivers and Giuliana Rancic
When he was only 19 years old, after spending most of his childhood in orphanages, Elie Tahari moved to the United States with only 100 dollars in his pocket. From then on, his success was astonishing. He started his own fashion brand and opened a boutique on Madison Avenue in NYC. In his designs, he is focused on the true needs of the working women, as he combines modern sophistication and timeless style. Today, Tahari is one of the most famous couture fashion designers in the world; he is standing as the head of two fashion brands in New York and Israel, and among the famous people who wear him are Angelina Jolie and Hilary Clinton.
4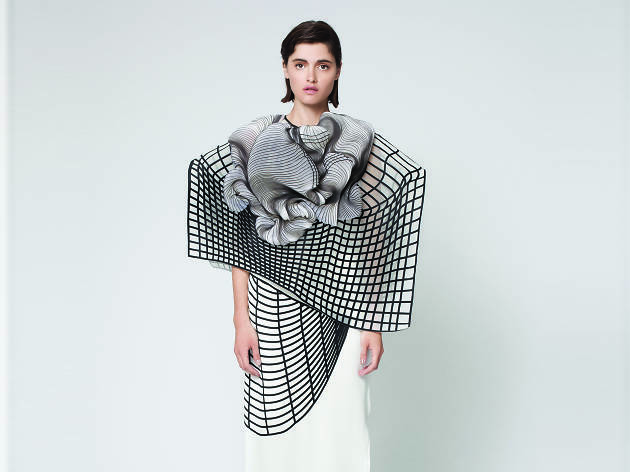 © Dudu Hasson / GettyImages
Noa Raviv is an Israeli designer who graduated Shenkar School of Design and is now based in New York City. In her designs, she enjoys using grid patterns and 3D printing, influenced by distorted digital drawings. Raviv is inspired by observing the uniqueness in the mundane and ordinary. "The technological capabilities of 3D printing open new doors to areas of design previously not possible with hand-crafted fashion," Raviv says. She collaborated with 'Stratasys', one of the largest manufacturers of 3D printers in the world, and developed a line that was featured in the highly anticipated and star-studded exhibition, "Manus x Machina: Fashion in an Age of Technology" at New York's Metropolitan Museum of Art.
Since the age of 17, Alon Livné has worked in premiere luxury European houses to become one of Israel's most prestigious fashion designers, having trained at Alexander McQueen in London and Roberto Cavalli in Florence. After winning "Project Runway" in Israel, demand for Alon's work skyrocketed. In February 2013, he was invited to participate in Mercedes-Benz New York Fashion Week where he presented his Fall-Winter 2013 collection at Lincoln Center. The collection was described by critics as, "a darkly beautiful and wonderfully constructed collection of evening looks…well-tailored and chic." Alon Livne presents his collections regularly at MBFW New York, and his Bridal line "Alon Livne White" is recognized worldwide for its luxurious, innovative and outstanding designs. Those searching for pieces from one of Israel's finest and most well known dress and womenswear designers should have no problem finding their dream piece here.
6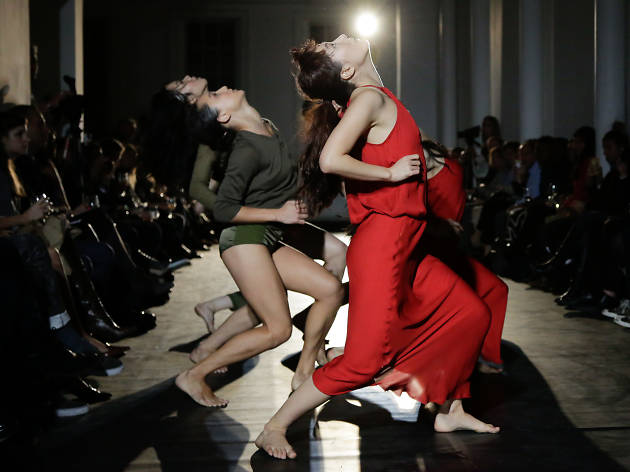 © JP Yim / GettyImages
Nili Lotan, the founder of the 'Nili Lotan Design Studio', was a peacefully married woman from Israel who one day decided to quit her job and pursue her dreams with a surprising amount of successes. She moved to New York, and after working as the head of top couture brands like Ralph Lauren and Nautica, she opened her own business. Ever since, Lotan has become one of the most successful designers in the United States. Her collections, which highlight luxurious, chic and timeless pieces, are regularly featured in top magazines like Vogue and Harper's Bazaar. Some of her biggest admirers are Gigy Hadid, Kendall Jenner and Gwyneth Paltrow.
See more fashion and style in Israel