Istanbul's hamams and spas serve tourists and nostalgic locals in search of a steamy scrub. Whether it's a cheap wash or a deluxe treatment by a tellak (masseur), you'll find what you're looking for in our round-up of Istanbul's best baths and spas.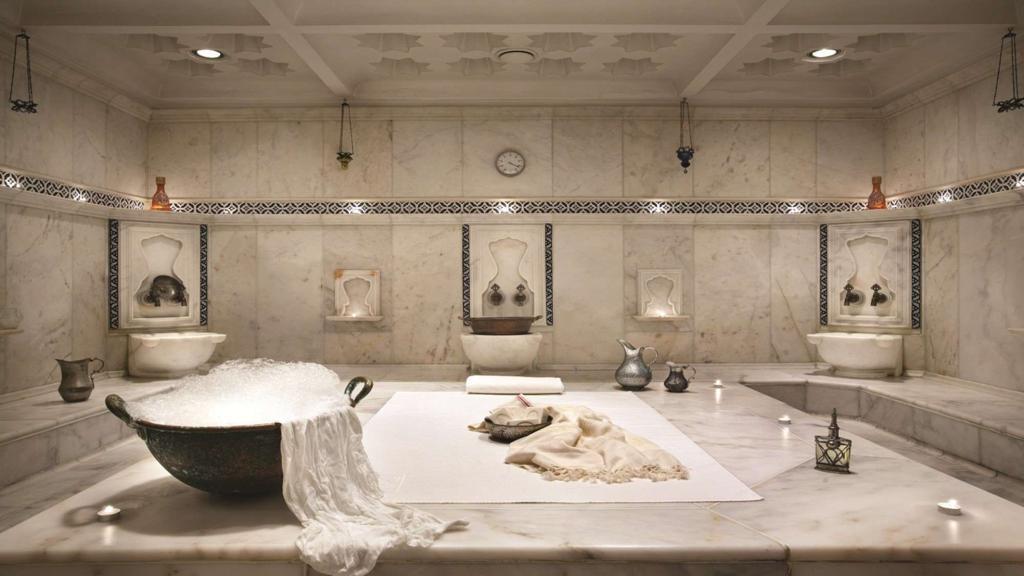 SANITAS SPA
The Turkish bath experience is modernized at the Sanitas Spa within the Çırağan Palace Kempinski. Among the hamam options here, we recommend Sultan Hamam and VIP Bath applications. The Sultan Hamam treatment ends with a full body massage with Ottoman-era pampering oils after scrub and foam. We are sure that this experience will take its place among your most unforgettable memories. VIP Hamam starts with peeling made with grape or coffee beans, brown sugar or honey crystals. Then, your head, hands and feet are massaged with special oils in circular movements. This ritual ends with the offering of sherbet. Thai massage is recommended for those who do not like oily treatments. Ayurveda massage, inspired by the Indian life philosophy, is our recommendation for those who love oily massage and spiritual care. In addition, "golden mask" is applied in Sanitas Spa after bath care. Thus, your skin is given a shine, firmness and a vigorous appearance. Pandemic measures are also considered at Sanitas Spa. Located at the entrance, the Hotcabin disinfects everyone against all possible viruses in an electronic temperature environment of 75 degrees before entering. You can safely and comfortably go to Sanitas Spa, which offers you a luxurious Turkish bath experience, during the pandemic period.
You can find detailed information through instagram or the website.
Yıldız Çırağan Caddesi Çırağan Palace Kempinski Istanbul 32, Beşiktaş.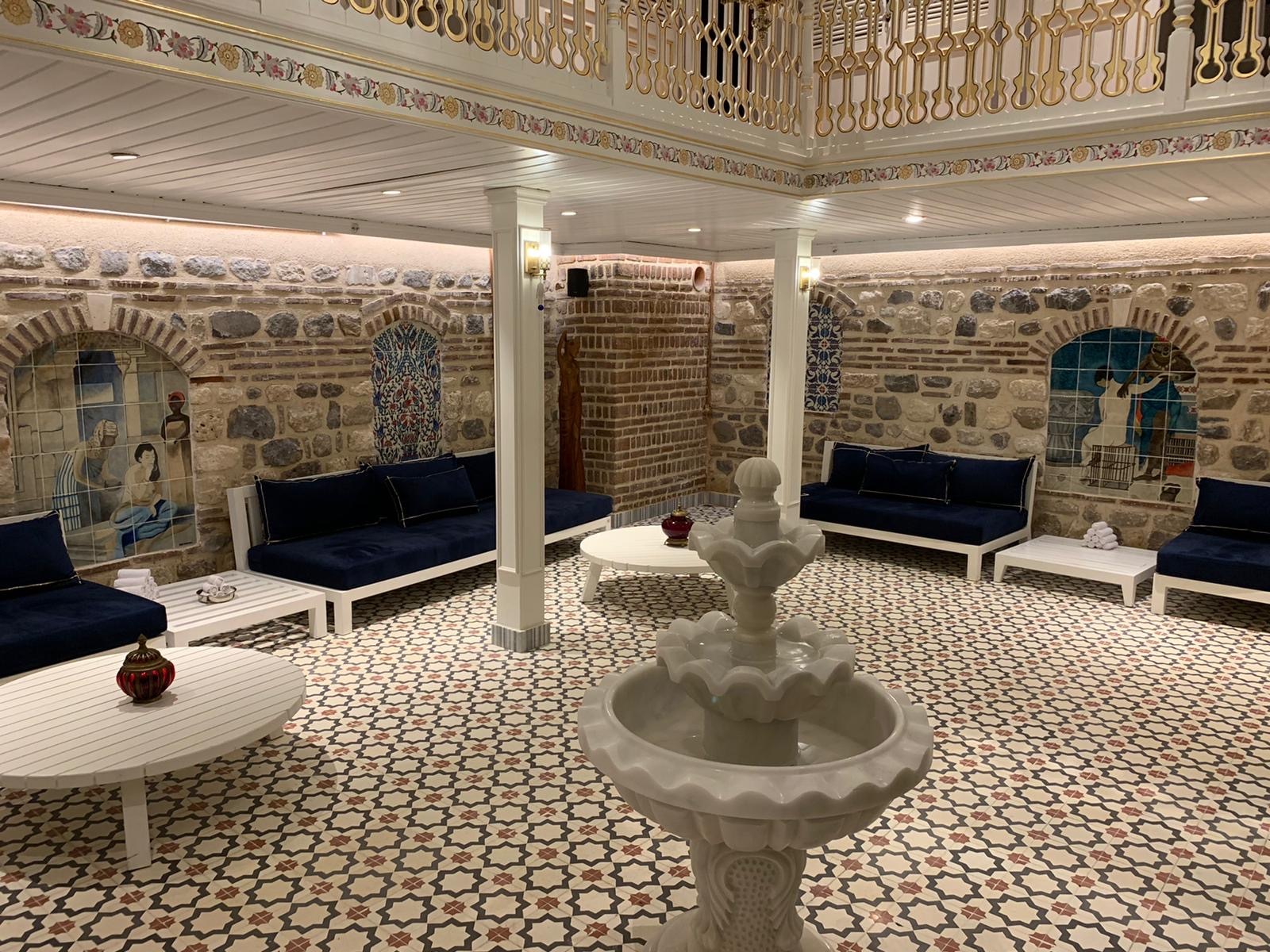 ÇATMA MESCİT HAMAM
If you want to go beyond the classical hamam ritual and have a special experience, you should choose the Çatma Mescit Hamam, which stands out with its historical texture and VIP services. The bath, which opened its doors last year, was built in 1533 by Sinan the Architect. Let's note that you have to make a reservation to benefit from the facilities of this bath. Nobody but you is admitted to the bath during your reservation time, a reason for you to choose the Çatma Mescit Hamam with peace of mind during the pandemic period. The difference of Çatma Mescit Hamam from other baths is that the traditional scrub-foam ritual is applied by Far Eastern massage therapists by using the healing power of water and touch. In this bath, every therapists aretrained and every moves are meaningful. Every detail has been thought of to make you feel special. While the scrub movements are made according to the blood flow in the body, the foam massage targets the stress points. Skin care is completed with organic body masks and peels. After the bath, you can choose one of the various massages among classic massages, Far Eastern massages and target-oriented massages like medical or anti-cellulite massage. If you want to experience the Ottoman Palace bath and care for your skin, body and soul at once, Çatma Mescit Hamam is the perfect fit for you. The rich treats being served after the rituals are also included.
You can find detailed information through instagram or the website.
Çatma Mescit Mahallesi Hayratçı Sokak Nova Plaza Pera Hotel 1, Beyoğlu.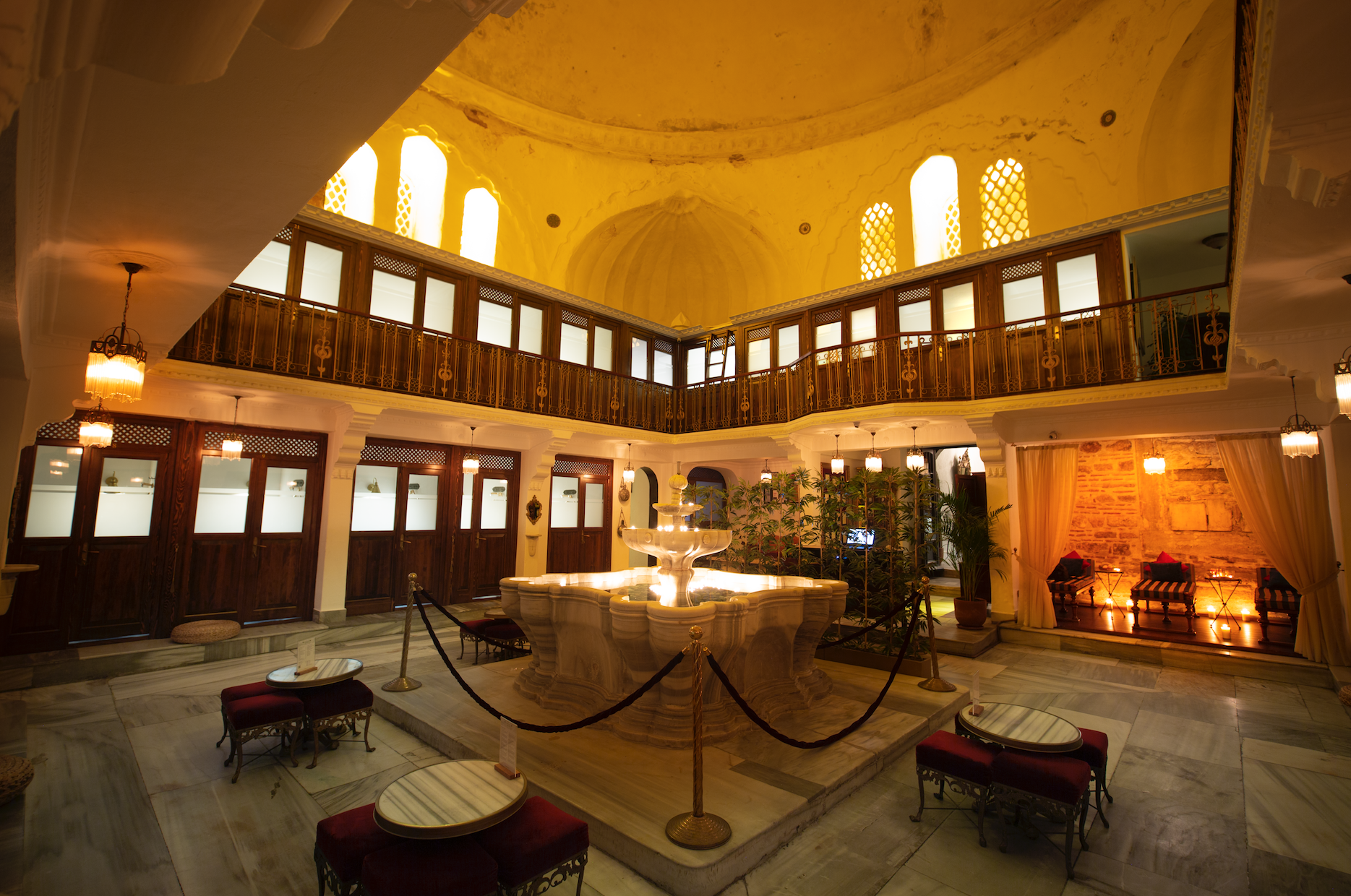 CAĞALOĞLU HAMAM
Built by Sultan Mahmut, at Cağaloğlu Hamam Portraits of Ottoman sultans welcome you at the entrance. Among the presented bath applications, the 1st Sultan Mahmut package is a good option. This package starts with a scrub and foam massage done by two people and then you relax with a foot massage in a private room. Meanwhile, a collagen mask is applied to your face. Finally, aromatherapy massage is applied. When it is finished, if you feel like one of the sultans whose picture you see at the entrance, this package you have chosen has achieved its purpose. Inside the Cağaloğlu Hamam is Restaurant 1741, which won the Best New Restaurant award at the 19th Time Out Istanbul Food and Drink Awards.
You can find detailed information through instagram or the website.
Cağaloğlu Hamam Sokak 34, Fatih.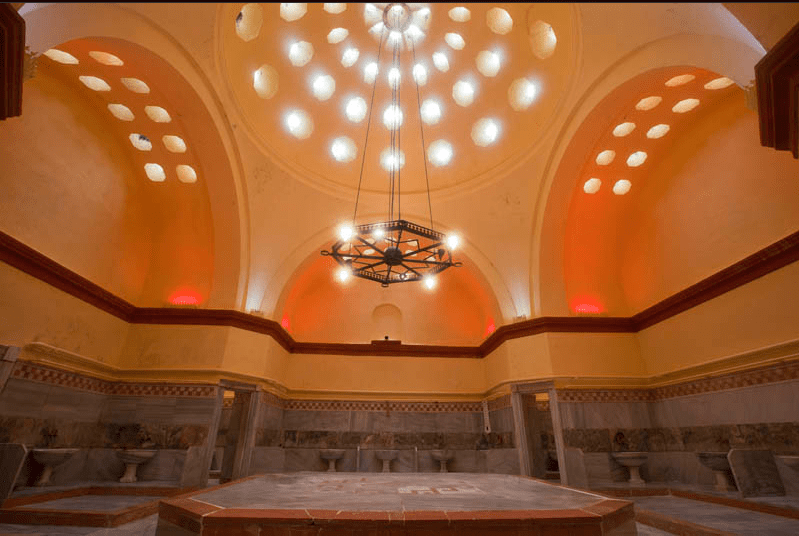 TARİHİ GALATASARAY HAMAM
The Tarihi Galatasaray Hamamı, located within the Ottoman social complex of Galatasaray, was constructed in 1481 by Beyazıt II. During the 1965 restoration of the building the plate glass section was redone with concrete, a marble fountain was added to the center, and the hamam's walls were covered in glazed, painted tiles. In its time, the hamam served generals, religious judges, grand viziers, and sultans; now, it's popular among tourists as it's located just off Istiklal Caddesi.
You can find detailed information through instagram or the website.
Turnacıbaşı Sokak, 24, Galatasaray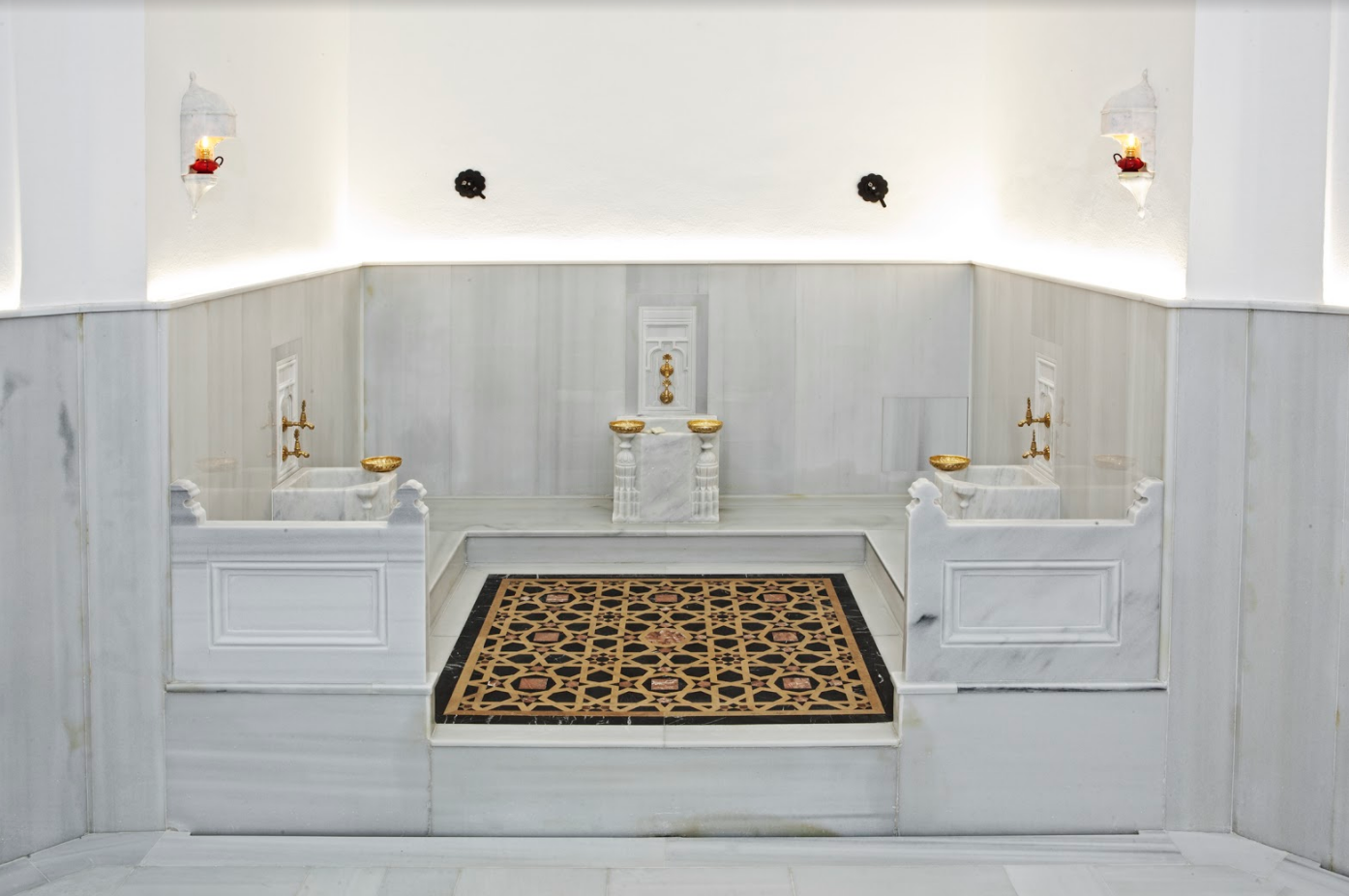 AYASOFYA (HAGIA SOPHIA) HÜRREM SULTAN HAMAM
This is the biggest historical hamam in Turkey. Like many architectural beauties in Istanbul, Mimar (Architect) Sinan has a finger in it. You can feel like you were in the imperial years when sherbet prepared with fruits and various spices of the season is served. Immerse yourself in specially trained expert tellaks (Turkish bath specialists), masseurs and masseuses and you will be reborn. For example, you can try aromatherapy massage made with redbud oil. You will also be amazed by the architectural features of the building. The patterns on the navel stone are wonderful, and the domes of the bathhouse are covered with lead.
You can find detailed information through instagram or the website.
Hagia Sophia Square 2, Fatih.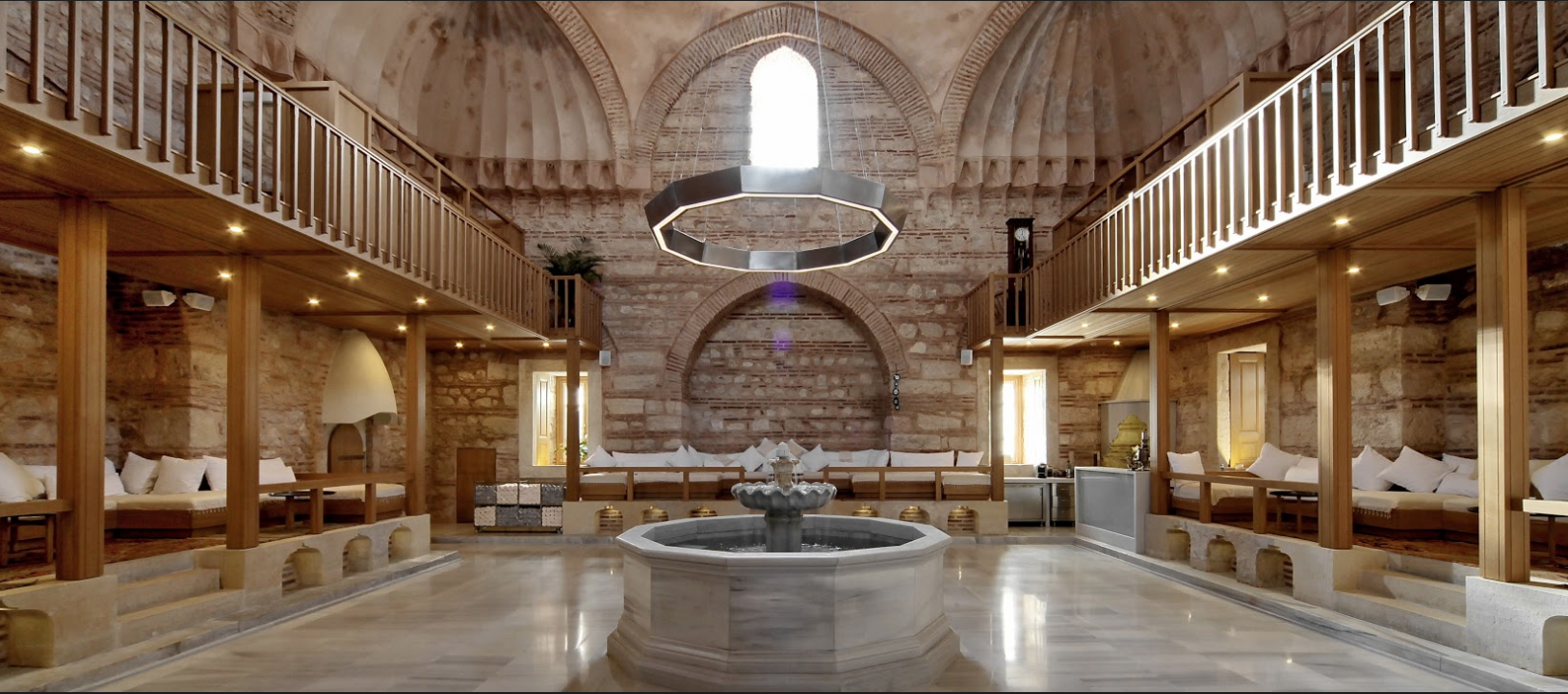 KILIÇ ALI PASHA HAMAM
Built by Captain-Derya Kılıç Ali Pasha, one of the powerful captains of the Ottoman navy, the bath overlooks the historical landscape of Tophane. It was very pleasing to witness the revival of the building, which reflects the master period of Mimar (Architect) Sinan, by preserving its architectural features. A luxurious Turkish bath experience awaits you here. Apart from the traditional hamam ritual, you can also have a massage. There is also a separate option for those who want to come with their children.
You can find detailed information through instagram or the website.
Hamam Sokak 1, Beyoğlu.
ÇEMBERLİTAŞ HAMAM
Çemberlitaş Hamam is one of the masterpieces of Mimar (Architect) Sinan. Surrounded by such elegant details, researchers, photographers and filmmakers approach this structure with the same passion and curiosity. Especially its dome is extraordinary. You will be enchanted by the light beams penetrating through the holes in the dome as you reach for the navel stone and sweat. After the warmth relaxes you, our suggestion is to have an Indian head massage. It is very good for those who suffer from stress headaches. Of course, there are some celebrities among those who wonder about the beauty of Çemberlitaş Hamam. Let's make a media note that Russell Crowe and Cem Yılmaz had a scrub here.
You can find detailed information through instagram or the website.
Vezirhan Caddesi 8, Fatih.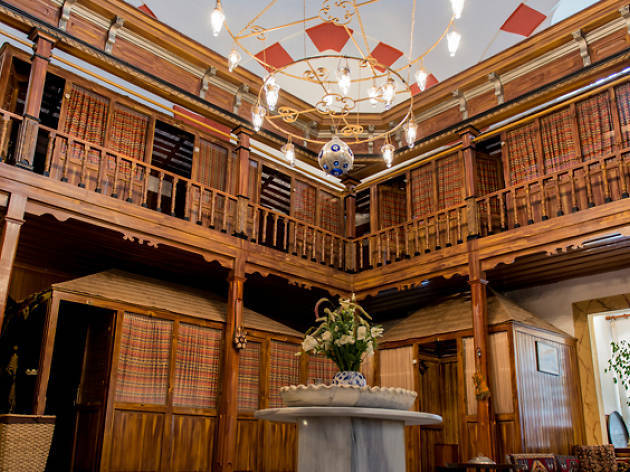 SÜLEYMANİYE HAMAM
The Süleymaniye Hamam was built by Mimar Sinan between 1550-1557 under the orders of Sultan Süleyman the Magnificent. It was constructed along with the Süleymaniye social complex (including educational establishments, a medical college, and a public soup kitchen). The three-part hamam is mixed and admits families and couples only. The private seating area once reserved for Sultan Süleyman himself to bathe is one of the sections of the hamam still in use.
You can find detailed information through the website.
Fetva Yokuşu 41, Fatih.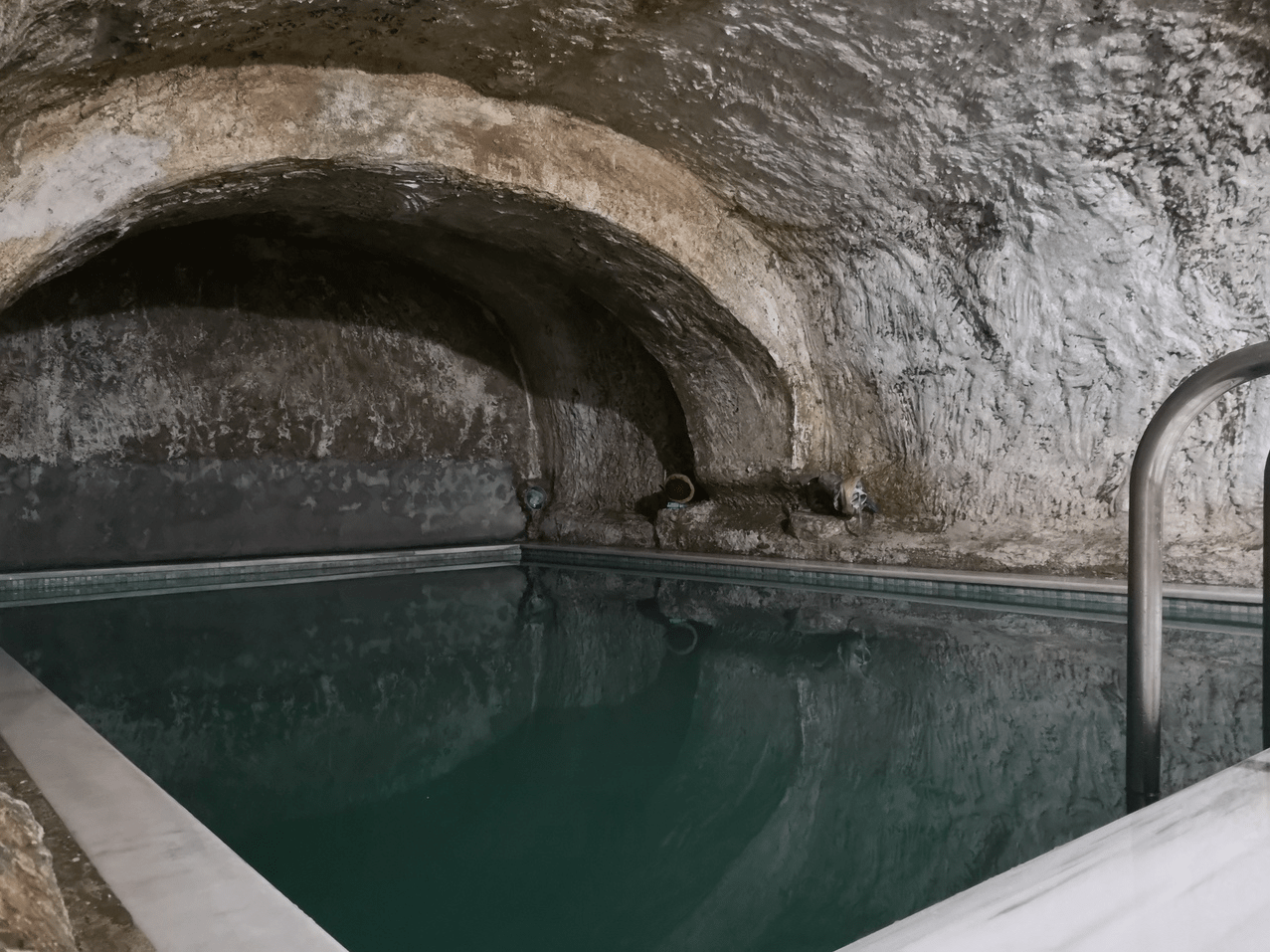 TARİHİ GEDİKPAŞA HAMAM
The Tarihi Gedikpaşa Hamamı was constructed by Gedikpaşa Ahmet in 1475 and designed by Mimar Hayrettin. It is a double hamam, open to dual-use by men and women. It carries the distinction of being the only historical hamam with a fountain next to its central marble massage platform.
You can find detailed information through the website.
Gedik Paşa Caddesi 61, Fatih.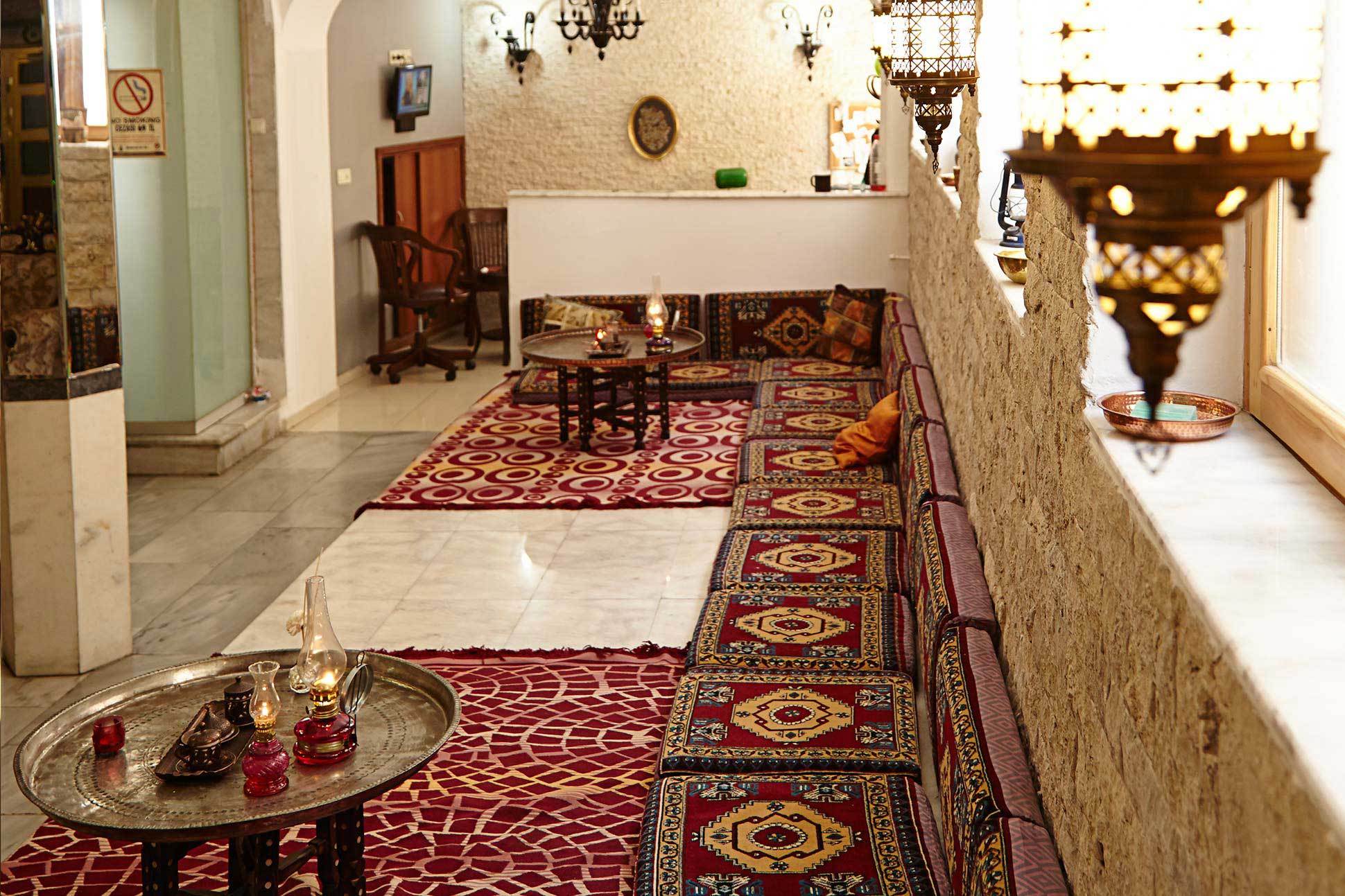 AĞA HAMAM
The Ağa Hamamı was built in 1454 by Sultan Mehmet the Conqueror and was used privately by the Sultan and his male heirs. After 1923 the hamam was opened up to public use. In 1986 the final restorations were made. In addition to body scrub and soap bath services, you can enjoy various traditional and massage packages as well as full package deals.
You can find detailed information through instagram or the website.
Turnacıbaşı Caddesi 48, Beyoğlu.
ÇİNİLİ HAMAM
The Çinili Hamam was constructed in 1640 under the orders of Kösem Sultan. The hamam gets it name from the painted İznik-style tiles which unfortunately have not survived to our day. In this hamam, modeled on the architectural style of the great Mimar Sinan, vistors can benefit from soap massage, body scrub, and (for women) oil massage options.
You can find detailed information through the website.
Çinili Hamam Sokak 6, Üsküdar.