Interview: Sine Büyüka
Introducing Sine Büyüka, a London-based Istanbul native with a burgeoning music career, her own record label and a brand new EP.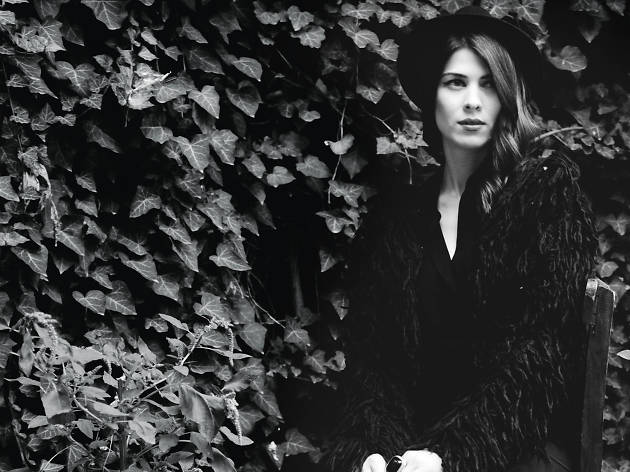 Music has always been a part of Sine Büyüka's life: a music journalist, radio show host and DJ, she recently moved to London to pursue her passion for music. There, she founded Injazero Records and went on to produce remixes for DJs like John Talabot and Booka Shade with the moniker Villette. We recently caught up with the prolific artist following the release of her first EP Crossed Wires, which includes a remix by Christian Löffler.
You moved to London and successfully built yourself a music career in a very competitive market. How did you manage to do that?
"Thanks for the kind words. I haven't quite built my career yet, but let's say I'm on my way. London is at the heart of the music industry, and it really is a big city. I came here at the age of 29, which is quite late, so I didn't have any unrealistic dreams. My goal was to meet new people, find a job in the music industry, start my own record label and learn about music production. The ability to make music was a reward in and of itself. If I'm able to realize my dreams at the moment, it's all due to hard work."
You used to play mostly indie with the duo Dancing Birds Feel the Beat. How did you get into house and techno?
"I always had an interest in techno. I also benefited greatly from the knowledge and musical taste of my close friend Mabbas, with whom we exchanged a lot of ideas. Back then I still had a show on Radyo Eksen, which meant I had to keep up with guitar music more than I do now. After the show was over and I moved to London, we had to split up Dancing Birds. Here I had more of a chance to immerse myself in electronic music, and the gravitation towards dance music was natural."
Were you personally involved in the creation and production processes of the tracks "Fall" and "Owls" off Crossed Wires? Did you learn everything you needed to know on the technical side?
"I was in charge of the entire production process of 'Fall,' I only got someone else to do the mixing and mastering. That track flowed out of me on its own in the span of a week, I didn't struggle with it at all. 'Owls' is an older track I wrote around two years ago. Back then I was working at FatCat Records. I really liked the work of a producer we featured on the demo site, so I contacted him and we made that track together. I wasn't even going to release it, but then I gave up on trying to achieve perfection and threw that track into the mix. I tried to take lessons in music production a few times, but once I realized that the best way to learn was through trial and error, I went home and got to work."
One of our favorite producers in recent years, Christian Löffler produced a remix for your track "Fall." How did this collaboration happen?
"Christian Löffler is one of my favorite producers, as well. When his second album Young Alaska came out, I was under its spell for months, and I wrote 'Fall' after that. When I was looking around for a producer to do a remix of the song, I thought of Christian, so I emailed his manager. When his manager said Christian really liked the song and wanted to do a remix, I was incredibly happy. Afterward, he shared the remix as well as the original version of the song on social media numerous times. He also invited me to his concert when he came to London, where we had a chance to meet and chat. Now I believe we're almost friends!"
What do you love and hate about the electronic music scene in London?
"I'm quite weary of the crowd that mostly goes to club-oriented electronic music shows, as everyone turns into a zombie after a certain hour. The average age is also incredibly low – I feel like a grandma! One of the things I love the most is the vastness of the electronic scene here. Everyday there are a ton of concerts happening at the same time, and most of them are packed. Even the most experimental electronic music that's hardest to listen to has an audience, and despite the fact that this is an expensive city, people somehow find a way to spend money on concerts."
Which artists are currently signed to Injazero Records? What are the label's plans for the future?
"The first artist we signed was LTO, who is an extremely talented electronic music producer. He's actually a pianist who creates this great experimental music by blending modern classical music with electronic elements. Our next project is a mini EP with two tracks for a producer named Ambassadeurs. I'll keep the rest a surprise!"
Villette - Crossed Wires is out now. soundcloud.com/villettemusic, injazerorecords.com