Top five gigs in June
Die-hard fans declare their undying love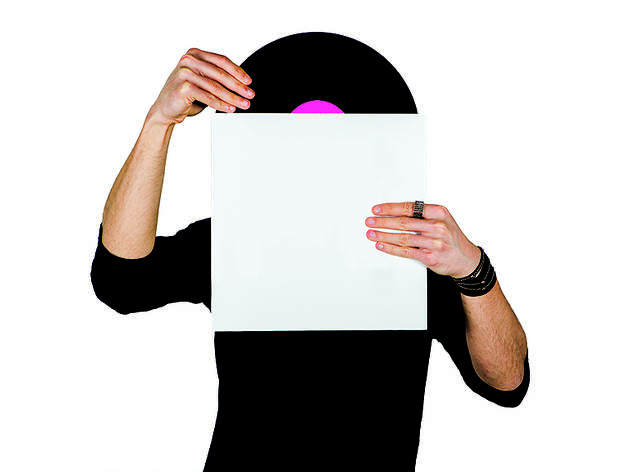 Whether you believe the stars have aligned or that some event planners have been working overtime, there's no denying that June is one of those rare months where some of the most talented musicians of our time are all coming to the city. But don't take our word for it – check out what their die-hard fans had to say...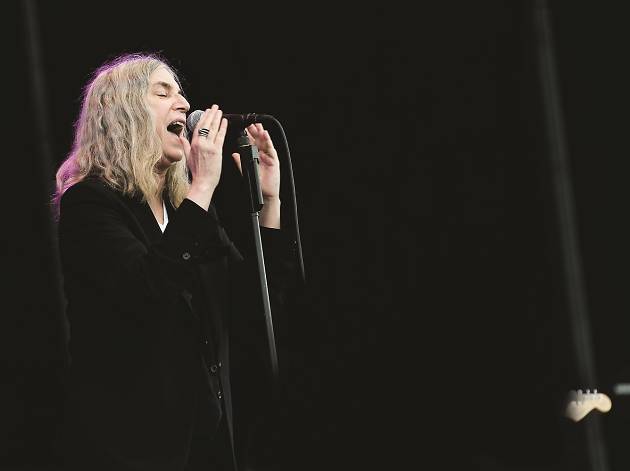 Patti Smith
KALBEN SAĞDIÇ
30, musician
Sees Patti Smith as a grandmother with whom she could share her sadness and fears


She's talkıng about someone dancing barefoot. The timbre of her voice is genderless; her lyrics, poetry. She's stomping around the stage, words and sounds dripping from the ends of her shoulder-length hair. I want so badly for this to be a supernatural movie so I can meet her, talk to her through the screen, but I continue to sit in front of our television in Edremit.
As a child, my world consisted of my surroundings. I wasn't quite sure how to make friends, so I would spend my time with trees, books and cassette tapes. We rarely got music channels like MTV and VH1 where I was, so my first encounter with Patti Smith was as rare as Patti herself.
We later moved to Izmir and I forgot about that skinny woman with black hair. When I heard her voice again on a local radio station, I began to sense that she already had me under her spell.
The song was "Because the Night," perhaps her best-known track, or maybe it was the masterpiece "Land," both songs that could be played on the radio… Years later, as I started to forge my path in life as a musician, I would come to understand that there should be no difference between radio-friendly songs and more experimental ones. There was a whole system brewing, sustained by fear: what was sellable was good, sweet and successful. Patti was antithetic, seductive and real.
She was spitting in the face of that nonsense called "femininity" and denouncing the hatred so frequently seen in rigid belief systems. She wasn't afraid to be political, to support people who were outcasts in their own land. Patti was singing the songs of people who were hiding in a corner, alone and silent – of the boy discovering his homosexuality, the homeless without a coat, the star who died in her quest to get her father's attention, the youths gunned down beneath trees…
While recording our first album, we rented an apartment close to the studio. It was there that I started reading Just Kids. "Only a fool would regret being had by art; or a saint," she wrote in her memoir about love, death, motherhood and building a nontraditional family. I was in awe of the way she reshaped literature. Then I bought M Train, which served to soothe me at a time when I was afraid of growing older and becoming an adult. I left it in Izmir so my dear friend could read it, but the book came back to me at our first show in Çanakkale. "Here's hoping to be remembered while you read it – and hoping for new songs," a fan named Duygu wrote inside.
I feel as if I've found the grandmother I never had. Beyond simple admiration, here's someone whose chest I can rest my head on, with whom I can share my fears and heartache, whose songs I can find freedom in again. Someone I wish were immortal. It gives me hope to be alive at the same time as Patti Smith – a time when I can experience her art and hopefully see her in concert. I hope that Patti inspires many more kids, youths and adults with her voice, her words and even her silence.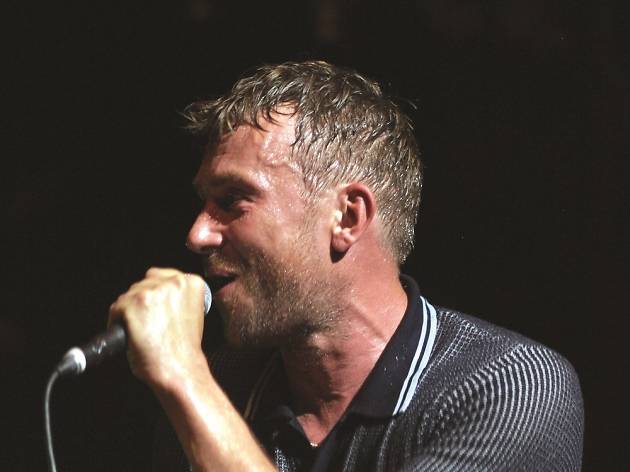 Damon Albarn
E. UMAY TENOR
28, psychologist
Believes that Damon Albarn ages like fine wine


Like most teenagers, I discovered Blur and its frontman Damon Albarn after being lured in with the track "Song 2." I'd seriously doubt the sanity of anyone who doesn't see the band's Parklife album as one of the cornerstones of British music history and a perfect specimen of the Britpop craze of the early '90s. While grunge music pushed an entire generation to depression, Britpop emerged as its antithesis – it wasn't long before Albarn became an icon of the genre and, as I see it, the voice of a youth that wanted to let loose at festivals.
The icons of predominantly youth-oriented trends tend to lose their appeal as they get older, but thankfully Albarn has always been a hardworking student of music despite his rebellious image. In a 2014 interview with The Guardian, he revealed that he works 9 to 5 every day he isn't on tour. The results speak for themselves, whether we're talking about the bands Gorillaz, Rocket Juice & The Moon and The Good, The Bad and the Queen; his Africa Express project; or his 2014 solo album, Everyday Robots. As my tastes evolve, I find that Albarn's projects come into their own, as well. I discovered the beauty of hip hop by listening to Gorillaz and was mesmerized by African percussion music thanks to his collaboration with Tony Allen. These days, whenever I'm unable to decide what music I want to hear, I often find myself Googling his name – after all, it's impossible not to be seduced by at least one album that bears his mark.
Albarn's efforts to incorporate the rhythms of other cultures into his music have paid off: his contributions to the music of Mali even won him the honorary title of "Local King" in the country. His performance with the Syrian National Orchestra for Arabic Music for the Istanbul Jazz Festival is also part of his Africa Express project (longtime fans will recognize the Orchestra from the upbeat melodies featured in the beginning of the Gorillaz song "White Flag"). Comprised of a choir, strings, soloists and percussionists, the Orchestra has a sound that Albarn describes as "really, really dynamic and joyous" – and some of that joy seems to flow through him whenever he's performing with them.
Damon Albarn is a timeless, multicultural artist whose love of music is easily read on his face – there's no way I'd miss the chance to see him perform in Istanbul.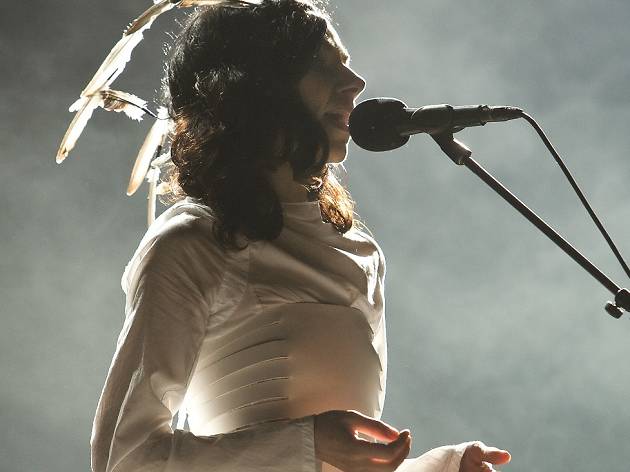 PJ Harvey
AYŞEN GÜNGÖR
31, architect
Grew up listening to PJ Harvey after being introduced to her music in high school

When I left home 12 years ago to study in the U.K., I didn't have high expectations from such a dreary country. As the plane made its way towards London, the only thing I wanted to do – other than touring the few museums I knew of – was to discover a neighborhood pub and a restaurant where I could find Turkish food. Meanwhile, I was listening to Uh Huh Her during the plane ride, wishfully thinking about what it would be like to see PJ Harvey in concert.
My wish came true a few months later, at a small concert hall in Sussex. Upon taking the stage, PJ greeted us politely and timidly, spoke a few words, then started to play her guitar while singing "Oh My Lover." Suddenly there wasn't even a trace of shyness, and as she sang I watched her transform into a strong, celestial being. She had the entire concert hall captivated: we couldn't take our eyes off her for even a second until the end of the concert.
PJ Harvey was with me throughout my college years, and I never got tired of her music. As a young woman preparing to enter adulthood, her songs gave me solace at times and strength at others. My fandom grew out of recorded cassette tapes and never went away despite the fickle fact of life we call zeitgeist. And I'm not just talking about the type of fandom born out of empathy or a need for companionship. PJ Harvey is one of those incredibly rare songwriters who have mastered the art of turning simplicity into perfection – after all, it isn't everyday that we see a wordsmith of her caliber. For me, her ability to create the most fascinating melodies with only three chords puts her in the same league as legendary musicians like Bob Dylan, Patti Smith and Joni Mitchell.
She's been making music for over 20 years, her feet planted firmly on the ground: PJ Harvey doesn't aspire to become a legend, turn herself into an icon or resort to sensationalism. She's simply growing older, and her priorities are shifting with age – just as mine are. As the years go on, we start to look closer, both at the emotional turmoil within us and at all the strife in this world. Wars, poverty and violence don't simply go away when we ignore them – a lesson that PJ has taught us time and again through snippets of stories and carefully chosen images. Her genius lies in the fact that she's more of a storyteller than a preacher, able to evoke the horrors of a battlefield with only a few objects.
If an artist is someone who succeeds in making everyday life exciting and strange, then I guess we could simply call PJ Harvey an artist – though to me she's so much more.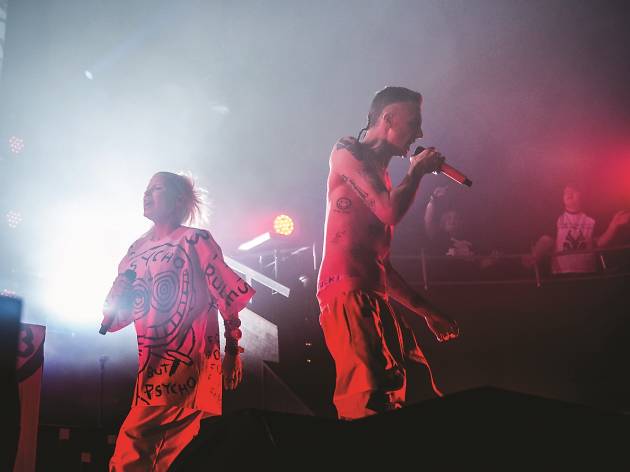 Die Antwoord
MARK MİHALİÇ
22, architecture student
After hearing Die Antwoord as an adolescent, Mark discovered himself in the duo's strange and grotesque aura


Imagine a man who's skinny enough to be called sickly, who's missing a few teeth and sporting a few gold ones. He's wearing a white tank top that shows off his tattoos, which look like they came straight out of a kid's coloring book. He seems like the complete opposite of everything we're told to value: gyms, fresh perfumes, stylish outfits, gourmet dinners and office buildings that reach the sky. The person we're talking about isn't a hoodlum from the backstreets of Bağcılar or Tarlabaşı – it's Die Antwoord's frontman Ninja.
I saw Die Antwoord's first video, "Enter the Ninja," as an overweight high school student whose facial acne formed a cluster more vast than the Big Dipper. They were so strange: their clothes, their defiance of all aesthetic values, their demeanor… They were like the Nirvana song "Lithium" brought to life: "I'm so ugly, but that's okay 'cause so are you."
They've managed to hold onto that strange, grotesque presence since their first song. They've even spurred a counterculture, similar to the punks of the '70s, by rallying people behind "Zef," an Afrikaans slang word that roughly means "ugly and useless." Die Antwoord has taken fragments of American popular culture and combined them with the subcultures of South Africa. Their songs are like parodies about crime, ghetto life and sexuality, with not-so-thinly-veiled references to the colonial era in their lyrics (composed in Afrikaans by Yolandi, the other half of the duo).
Today, Die Antwoord is one of the three best-known things to come out of South Africa (after Nelson Mandela and District 9). They've said as much themselves, and not in a playful or ironic way. The duo's appearance in District 9 director Neill Blomkamp's latest movie Chappie only serves to support their claim. Meanwhile, they're shooting short films with Harmony Korine, receiving offers to tour with the likes of Lady Gaga, and having no trouble getting celebrities like Marilyn Manson and Jack Black to star in their music videos.
In today's popular culture where we buy into monotonous, formulaic and often boring ideas of beauty, ugliness might be the very thing that saves us. If you happen to make it to their show, try dancing until you forget where you are instead of trying to grab the perfect shot for Instagram. It's the best thing you can do for yourself.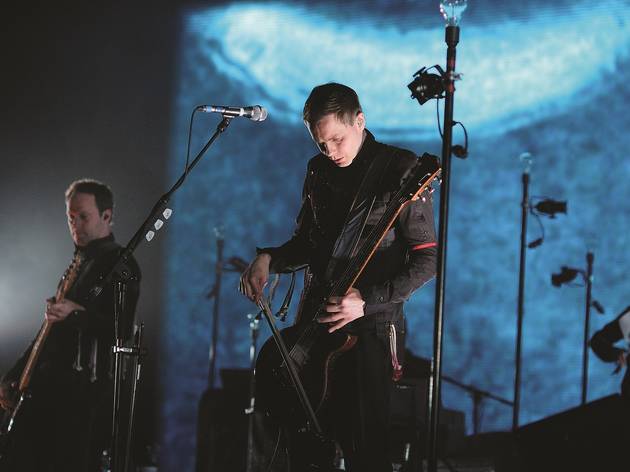 Sigur Rós
BURCU HALAÇ
27, translator
Invites you to embark on your own journey with the free-spirited music and constructed language of Sigur Rós

For those who have seen the Sigur Rós documentary Heima, it should come as no surprise that the group members generally refrain from talking when they get together to play music, choosing to let the melody speak until something feels right and the performance feels complete. As a listener, this is perhaps the best way for me to describe Sigur Rós: notes that come together haphazardly, without premeditation. The feeling of openness in terms of both time and space. Then, as the music either intensifies or tempers all those emotions, the emergence of a more meticulous sound from the instruments, and the words of a language wholly alien to us.
After Heima, I've started to consider myself lucky for not speaking the language of Iceland, a country that seems cold yet heartwarming, distant and magical (one of the very few things I can feel lucky about when it comes to Iceland)… Then there's Hopelandic, a language constructed by the group that was used in several songs since their debut album, Von. After getting to hear a great deal more of Hopelandic in the album (), I've come to understand that this is the language that best suits Sigur Rós: devoid of meaning, these words and sounds open up the music to whole new meanings, yet they still feel familiar each time you listen to a particular song. There's no grammar, no tense, no rules that would allow you to translate it, however roughly, into something comprehensible. It's more like an extension of Jónsi's voice, put to music. As you're listening to the songs, you find yourself striving to understand – not necessarily what the words express when strung together, but which words Sigur Rós songs draw out of you. The same holds true for their first and so far only English-language song, "All Alright." Though the lyrics sound familiar, there's still something about the music that makes it seem foreign and otherworldly. Indeed, Hopelandic is only one part of the language of Sigur Rós' music, but an integral part that steers us to describe things we can't fully understand.
Sigur Rós makes the kind of music that temporarily takes us out of our comfort zone and our locality: as we're ushered to a different time and place, it still manages to remind us that we're all here, under the same sky. This is exactly why there's little meaning in things that could be described with words: all we need is the sound of our own Hopelandic journey.