15th Time Out İstanbul Eating & Drinking Awards Winners
On January 14, we presented the winners of the 15th Time Out İstanbul Eating & Drinking Awards with their commemorative plaques in a fabulous ceremony at Zorlu Center PSM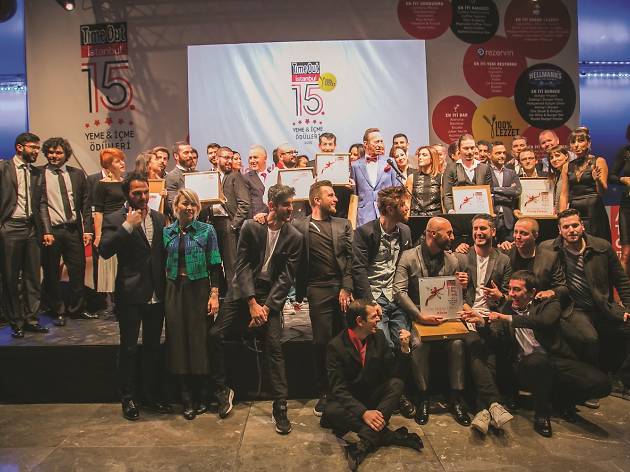 This year's Time Out İstanbul Eating & Drinking Awards were all the more momentous for us, as we celebrated the 15th anniversary of both our magazine and the Awards. Organized in collaboration with Digiturk as the media sponsor, this year's Awards included 15 categories in total, their winners determined with the help of our readers' votes on yemeicmeodulleri.com from October through January.
The ceremony at Zorlu Center PSM on January 14 saw the awards for Best New Restaurant (sponsored by Rezervin), Best Burger (sponsored by Hellmann's) and Best Catering (sponsored by Unilever Food Solutions) given to their recipients by sponsoring brands. Once the plaques went to their rightful owners, the night continued with a live performance by jazz vocalist Gaye Biçer and a DJ set by Peter Thomas. Read on for the full list of award-winners...
See you next year!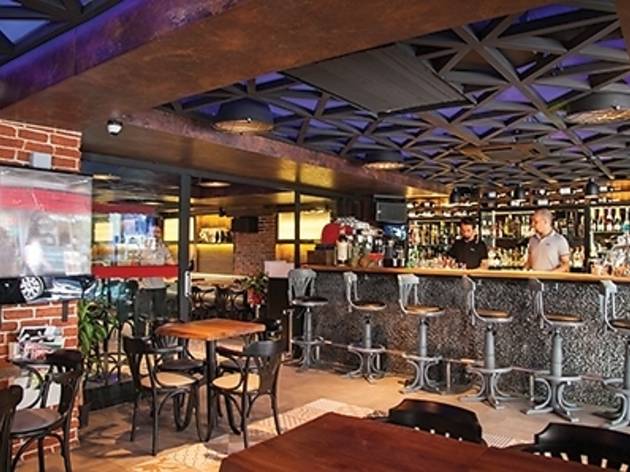 Rezervin Best New Restaurant: Gallia
We'd grown so used to the concept of "fusion cuisine" that tidings of a new restaurant specializing in fusion fare didn't excite us as much as it used to – that is, until we met Gallia... A restaurant that does the "fusion" term justice, Gallia's chef Fuat Halaç is a graduate of Johnson & Wales University's College of Culinary Arts. He's particularly skilled at combining flavors most of us would never think to put together, as evidenced by dishes like French onion soup wontons, kokoreç pizza and cheesecake with pişmaniye. At the ceremony, the Gallia team received their Best New Restaurant Award sponsored by Rezervin from Doğuş Customer Systems CEO Hakan Kaplan.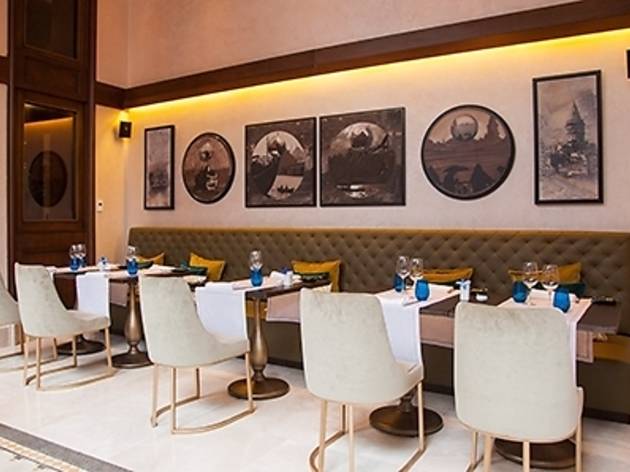 Best Chef: Rudolf Van Nunen
Dutch chef Rudolf Van Nunen has been in Istanbul for quite a few years, but it was only in late 2014 that he opened his eponymous restaurant at 10 Karaköy. If you care about seasonal and natural ingredients in your food, rest assured that Van Nunen is just as devoted to the concept as you are. He's an avid proponent of slow food who changes his Mediterranean and world cuisine-focused menu every three months, so be sure to try the pavé of duck confit and the pistachio-crusted shoulder of Tekirdağ lamb while they're still on the menu. At the ceremony, Rudolf Van Nunen received his award from Turkmax Gurme General Manager Petek Kardaş.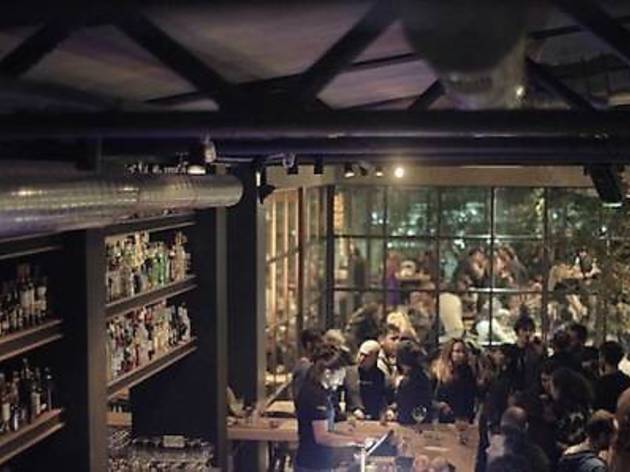 It wasn't often that we heard people say "Let's go out in Beşiktaş tonight," but the opening of Joker No:19 began to change our perception of nightlife in the neighborhood. If you don't have reservations, your chances of finding a table here after work or late at night are slim to none. Joker No:19 owes its success to its well-stocked bar, satisfying food menu and ample outdoor seating.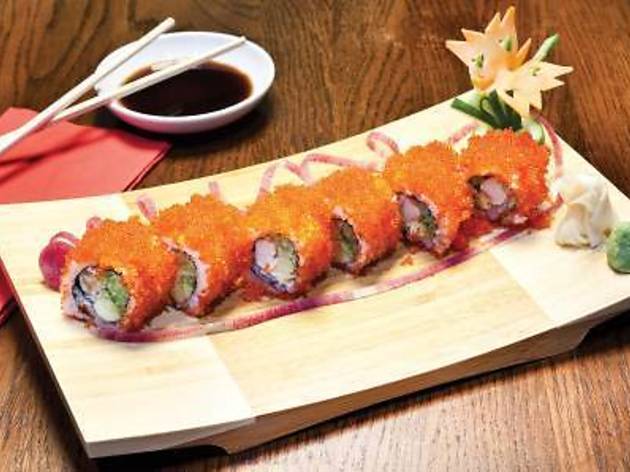 When it comes to sushi, Istanbul foodies are unanimous that Miyabi Sushi & Japanese Grill Bar is the best of the best. The nigiri and sashimi here are to die for, while the restaurant's atmosphere provides a sense of tranquility. In our initial review of the restaurant, we expressed our confidence that Miyabi was well on its way to becoming an Istanbul classic. We couldn't be happier that they didn't prove us wrong.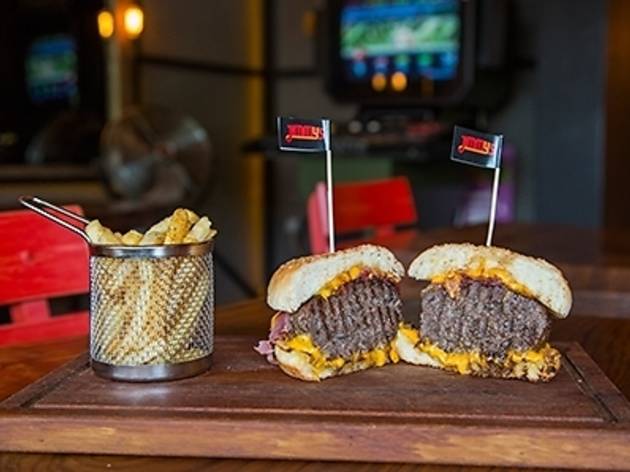 Hellmann's Best Burger: Jimmy's Burger
This year's Eating & Drinking Awards proved that Yeniköy's favorite burger joint also makes the best burger in the city. Our top recommendation from the menu is the delicious Jimmy's Burger, which includes beef bacon, cheddar and caramelized onions. At the ceremony, the Jimmy's Burger team received their Best Burger Award sponsored by Hellmann's from Unilever Food Solutions Turkey Commercial Channel Marketing Manager Simgül Madanoğlu.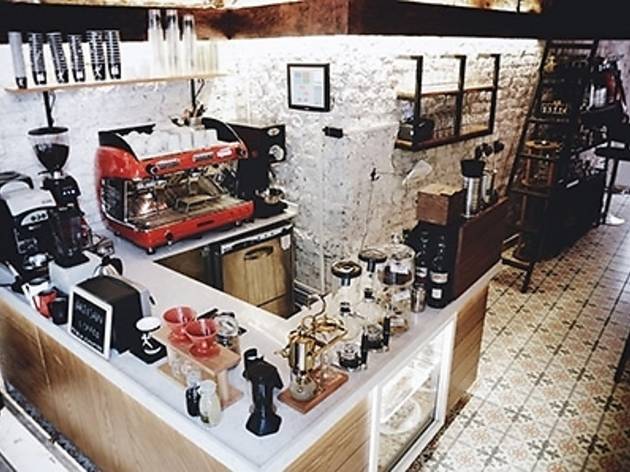 Best Coffee Shop: Coffee Sapiens
Back in the days when the only coffee shop worth mentioning was Starbucks, it would've seemed preposterous to imagine an Istanbul where there's a new coffee shop opening each day. Yet as producers and consumers alike have become more knowledgeable, we've grown able to distinguish the good from the bad – which is how we know we need to show some respect for those shops that source their coffee from the world's best coffee-growing regions and roast them in-house. Coffee Sapiens is one such coffee shop, though they prefer to call themselves a coffee roastery. They devote the time to trying out different roasting techniques for each bean, choosing to eschew general preferences in favor of the most appropriate method.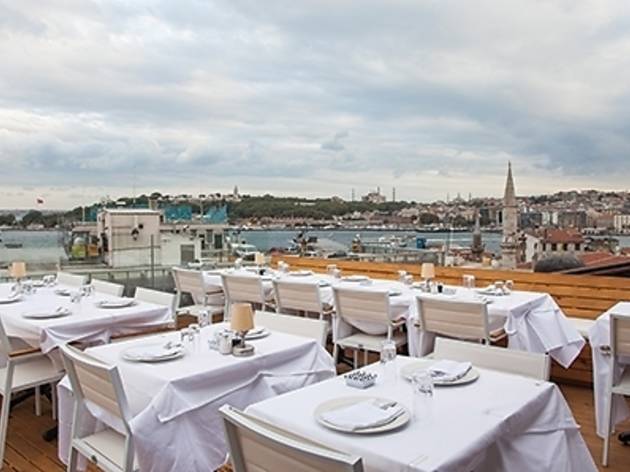 This Karaköy newcomer was the most talked-about meyhane of 2015. Its secret is twofold: there's the stellar location with a view of both the Galata Tower and the Bosphorus, and then there's the backing of celebrity chef Arda Türkmen. Of course the decisive factor behind Mükellef's success is its gorgeous mezes. "We spend hours on some dishes that could be done in an hour or two," Türkmen says, and we're glad to see him enjoying the fruits of his labor. Don't expect to find dishes you've never heard of: from the fava beans to the ribs, it's all regular meyhane fare, only better.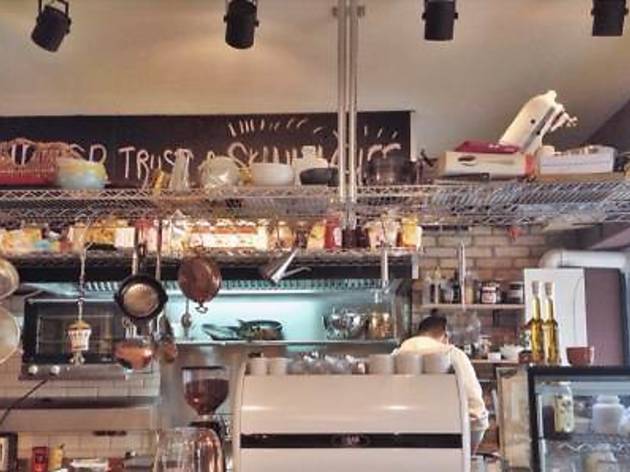 This tiny restaurant in Etiler Uçaksavar more than makes up for its size with its ambitious fare and cozy ambience. A neighborhood favorite for brunch (try the Eggs Benedict), pizza or just an afternoon coffee, Piccolo's fame has extended beyond Etiler.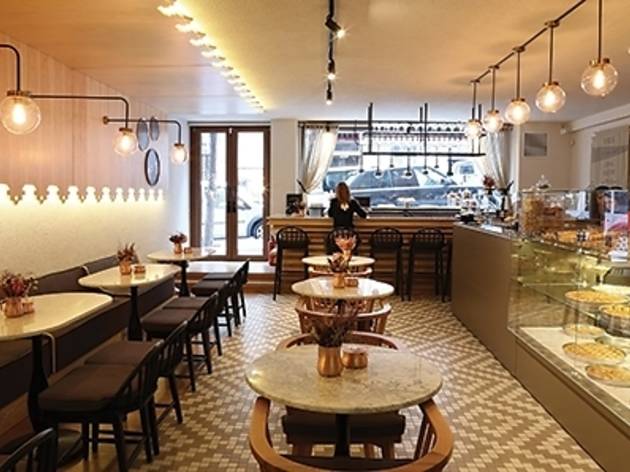 Best Local Cuisine: Pare Baklava Bar
It goes without saying that Turks love their baklava, but how many of us can claim to have had the real deal? We daresay that once you try the baklava at Pare, you'll refuse to eat it anywhere else. As an establishment that brings every single ingredient from Gaziantep – considered hereabouts to be the homeland of baklava – Pare manages to convert even those who aren't big fans of the dessert. A well-deserved award, if you ask us.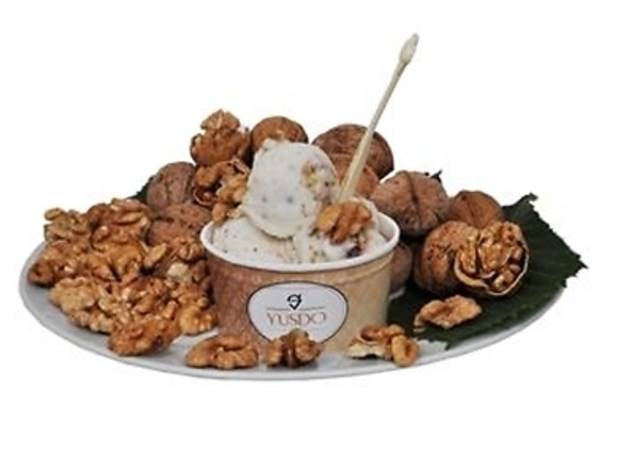 Best Ice Cream: Yaşar Usta
Yaşar Usta's ice cream shop in Bostancı is a classic that even draws devotees from the European side. The secret to his addictive fruit flavors? A relentless focus on freshness.
Show more