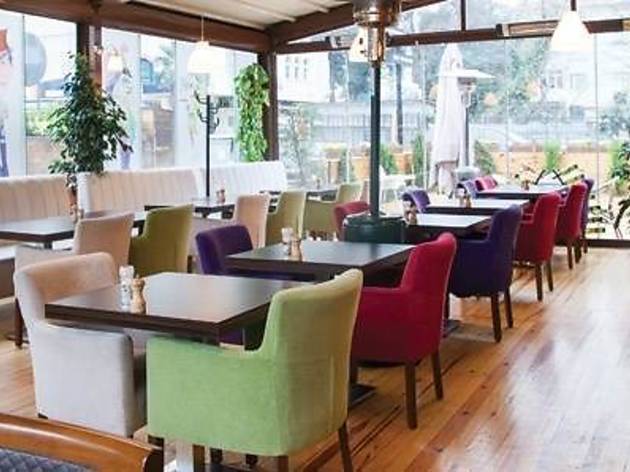 Time Out says
The back streets off Bağdat Caddesi are where it's at these days; for proof, look no further than Ara Sokak Café, with its award-winning cocktails and blend of world cuisine and traditional Turkish tastes.
Located on the right when you enter Backhause, in the space that used to belong to Café Lamartine, Ara Sokak is not only a café but also a fine restaurant and bar. Cem Çınar, who previously ran Surfer Crab, is known for his specialty drinks, so what surprised us most was not the quality of the cocktails or of the selection in the wine cellar, but of the menu.
In addition to popular international selections such as the filet with wild mushroom sauce and the sirloin steak with cheese sauce (16-34 TL), Çınar spotlights traditional Turkish dishes such as the zahter kebap from Hatay, which he believes should take its place in the culinary pantheon alongside Italian and French cuisine. The menu also offers a broad selection of meat and poultry dishes, as well as pastas and pizzas. And of course, the famous cocktails incorporating ingredients such as tequila and fresh fruit keep many customers coming back for more.
The restaurant's cosy atmosphere still allows for tables private enough to enjoy good conversation with loved ones over delicious drinks and food.
Details