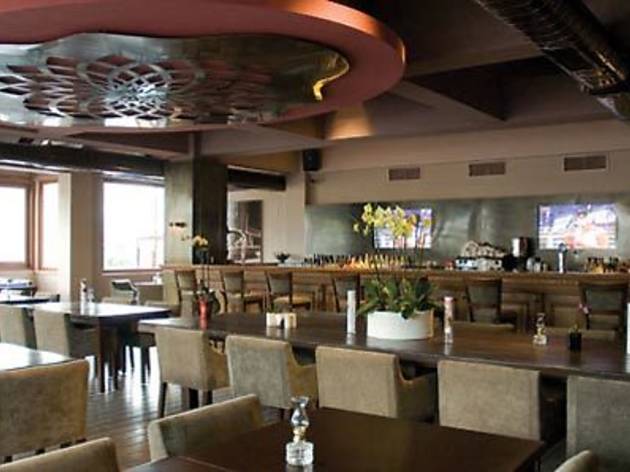 Arşipel can seat 200 people in its café, 150 people in its winter section and 300 people on its terrace. You can order your fish fried, grilled or oven-baked in salt. All the ingredients are fresh and seasonal. The prices can fluctuate from day to day depending on the market price of the fish. The mezes are served in portions for two people and include seafood like stuffed mussels, fish roe, mackerel, stuffed calamari, smoked bluefish and salmon carpaccio. The raw fish and shrimp are also famous here. Stuffed zucchini flowers are served next to the classic mezes. The menu also has pasta, risotto, pizza, burgers, fajitas and falafels (which we weren't expecting and find a bit unusual, to be honest). For those who do not eat fish there are three meat dishes and one chicken dish to choose from. Köfte and kebab can also be found on the menu with truffle and spinach cream sauces on top.
From the Menu
Fish soup 8 TL
Köpeoğlu 6 TL
Tarama 6 TL
Three colored tortellini 14 TL
Pizza funghi 12 TL
Çökertme kebab 22 TL
DLC Narince (bottle) 60 TL
Venue name:
Arşipel Fish Restaurant
Contact:
Address:
Kalamış Fener Caddesi İskele Sokak 2, Kalamış
İstanbul


Opening hours:
Daily 11.00-00.00.