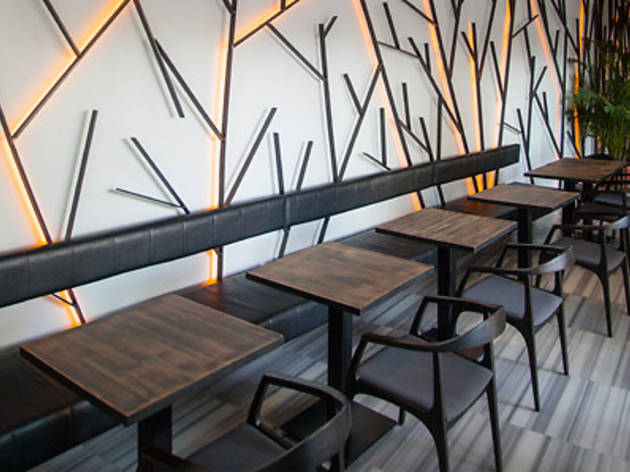 Time Out says
Levent Özçelik's recently opened Karaköy hotel, Gradiva, has blessed Istanbulites with three brand new venues: the elegant rooftop restaurant Zelda Zonk (the nickname Marilyn Monroe used when checking into hotels); the second incarnation of Nublu Istanbul, aka İlhan Erşahin's New York-centred bar; and the ground-floor eatery, Bank. You'll find our reviews of the first two venues in our December issue, as we start from the bottom this month.
The menu at Bank was overseen by chef Bengi Kayhan, who previously worked in Asitane's kitchen. They haven't deviated much from a classic café menu, with a large breakfast offering of fancy toasts and international egg-based favourites like Spanish omelette (16 TL), bacon Eggs Benedict (23 TL) or hash browns with poached eggs and bacon (22 TL). Another option is the breakfast plate (26 TL) with Van tulum cheese, goat cheese and clotted cream. Breakfast is served until 16.00 on Sundays and until noon on other days. The rest of the menu includes Turkish touches on international favourites, like the American Sloppy Joe (burger with roasted minced meat) flavoured with pomegranate molasses or the grilled chicken marinated Antep-style and served with steamed wheat rice. For a sweet-and-sour lunch option, try the rocket salad with fresh pineapple, soft goat cheese and pomegranate molasses.
Bank offers homemade lemonade and ice tea, as well as takeaway Julius Meinl coffee. If you happen to visit later in the day, however, we recommend trying one of Bank's signature cocktails.
Details