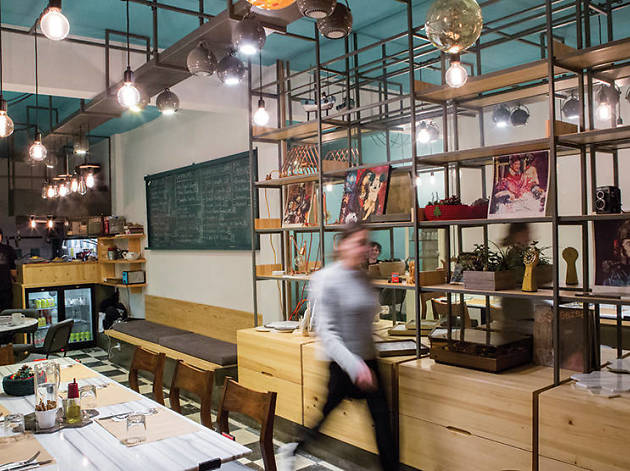 1/2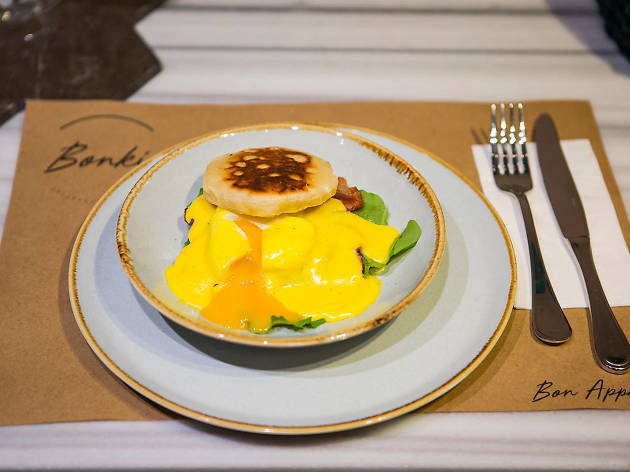 2/2
A bistro that offers no menu, but plenty of flavor.
What compels an architect and an actress to open a bistro together? When the result is this good, we almost don't care. Located on a side street in Moda, Bonkis is the latest project by Architect Deniz Tezuysal and Actress Öykü Karayel. Before you visit, we recommend making peace with carbs so as not to be deprived from the delicious sandwiches and appetizers served on bread slices. Bonkis doesn't have a set "menu," per se, but on weekends you'll find focaccia sandwiches (Saturdays) and burgers (Sundays).
The burgers here are easily some of the best in Istanbul, served with a 120-g beef patty, cheese, mushrooms and caramelized onions as well as your choice of two sauces, with options like homemade tomato paste and eggplant pesto. The homemade breads are soft without being too greasy, which makes them the perfect complement to the beef patty covered in sauce. We also love that the burgers are served with green onion-potato salad instead of French fries.
The prices are quite reasonable given the quality of the food, with burgers priced at 21 TL. Bonkis also hosts a tasting event every Friday from 19.00-22.00, where you'll get to enjoy the soups, pastas and bread-based dishes that proved most popular with customers all week. If you're a fan of English breakfast, we recommend heading over early on weekends to grab a spot.
Venue name:
Bonkis
Contact:
Address:
Murat Bey Sokağı 3/C
Moda, Kadıköy
İstanbul