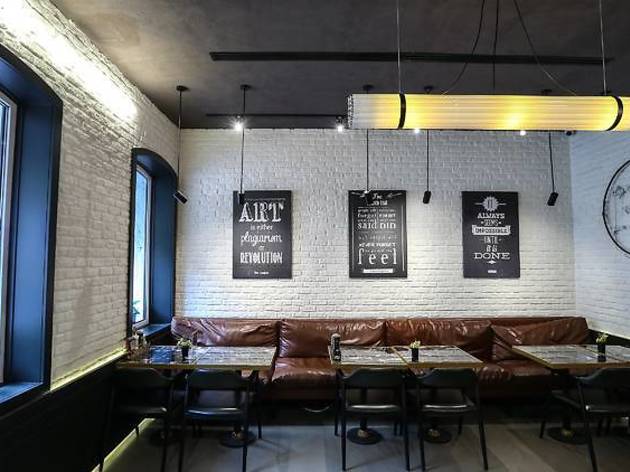 1/2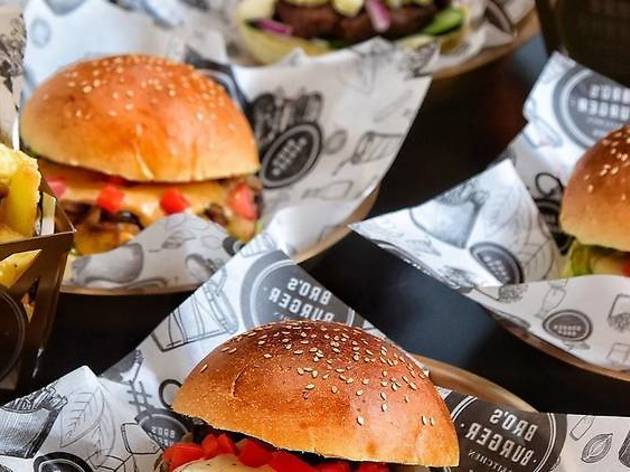 2/2
Time Out says
What's it? A Belgium-based chain of burgers.
Why go? For its special recipe for burger bread.
Bro's Burger Kitchen is a burger restaurant that imports its recipes from Belgium. The exterior side is in demand but we need to tell you about the comfort of the seats inside. Stress leaves your body when you settle on the brown leather seats in this section, where neon light decorations are placed on the walls. The lighting is strong and the atmosphere is energetic. Burger breads remind you of the donuts in European bakeries. You can order their burgers which are especially distinguished by their bread variety, as 100 grams or 160 grams. We made a classic choice and tasted Le Bro's Burger (100 grams, 31.50 TL) which is named after the place. Prepared with basic ingredients such as cheddar cheese, caramelized onions and curls, the burger is accompanied by Bro's sauce and tastes delicious. The place likes to use truffle in its products. There are also truffle mayonnaise burgers L'olkarny (100 grams, 35,50 TL) and truffle fat potatoes (17 TL), as well as truffle mushroom potatoes (300 TL) for those who do not hesitate to open the pouch. When you go as a group of friends, you can order snacks like mozzarella sticks (12 TL) and onion rings (12 TL). Homemade cold teas such as ice tea green (17 TL) will cool you. San Sebastián (17 TL) is the inevitable final of your meal. Bro's Burger Kitchen also has a branch in Maslak.
Details