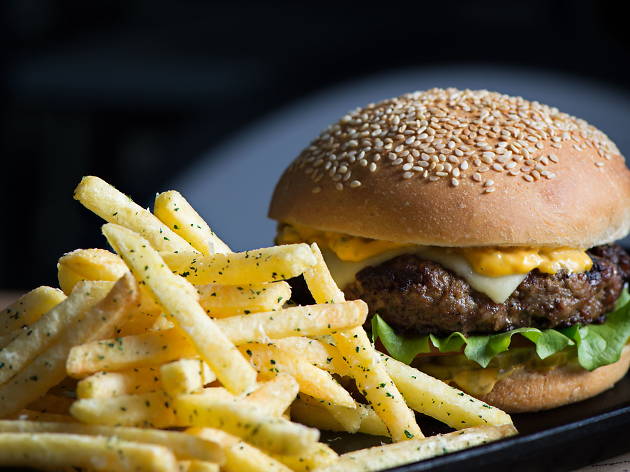 Time Out says
Its story
The eatery aims to draw in neighborhood residents with good music, a warm atmosphere and of course tasty burgers. Its name is meant to evoke the ideas of neighborliness and camaraderie.
Its burger
The beef is procured from the neighborhood kasap and cleaved in-house. They're cured with a little salt and pepper so as not to overpower the taste of beef, but what's most remarkable are the sauces such as homemade mushroom ketchup and parmesan cream.
Other dishes
The trendy French fries are topped with truffle oil and parmesan. If you're in the mood for a snack, you can also sample the nachos with melted cheddar, ground beef and jalapeño.
Ambience
Its tiny, colorful atmosphere makes it look more like a chic mini bar than a burger joint. You won't want to get up immediately after eating – especially if you happen to grab a table outside.
Long story short
Those who are fans of burgers with plenty of sauce should definitely give Burgerhood a try. If you can't decide on which burger to try, you can always opt for the mini burger trio.
Details