Caffé il gusto ristorante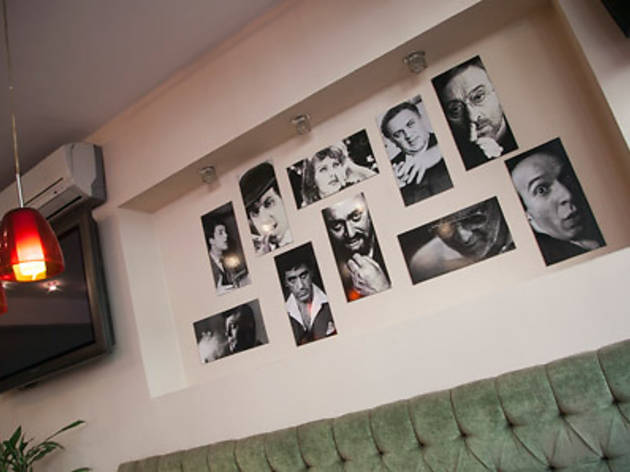 Time Out says
Decked out in the typical Italian colours of red and green, this eatery features corners for groups, tables for intimate dinners as well as a bar. The thin- and soft-crusted mini pizzas could be mistaken for homemade ones. They're perfectly sized so that we can leave room for what comes next: a platter of olive oil dishes that look incredible and colourful, thanks to the red peppers, stuffed zucchini and stuffed Swiss chards. If you prefer the rice in your stuffed veggies to be soft, you might be slightly disappointed by the al dente rice here.
Another miss is the chicken stuffed with tomato sauce, cream, zucchini and broccoli, a plate rich in ingredients but lacking in moisture. Still, we're pleasantly surprised to learn that the pasta at Caffé il gusto ristorante is rolled and cut fresh. When given the option to choose our pasta and sauce, we opt for the fettuccine with a rather heavy alfredo sauce. The drinks menu is largely focused on wine, though the beer is a good option if you're intent on trying the crispy fried chicken strips offered with spicy Mexican sauce. The prices are reasonable, too, with pizzas for 12-17 TL, salads for 11-16 TL and desserts for 9-10 TL.
We're told they're fresh out of dessert, so we leave without having a chance to try the tiramisu, panna cotta or cheesecake. This is a shame, too, since we're told the tiramisu is as Italian as it gets, a far cry from the syrup-doused cake found in many restaurants around the city. Next time, we suppose.
Details