ChopStory: Flavors chopped with love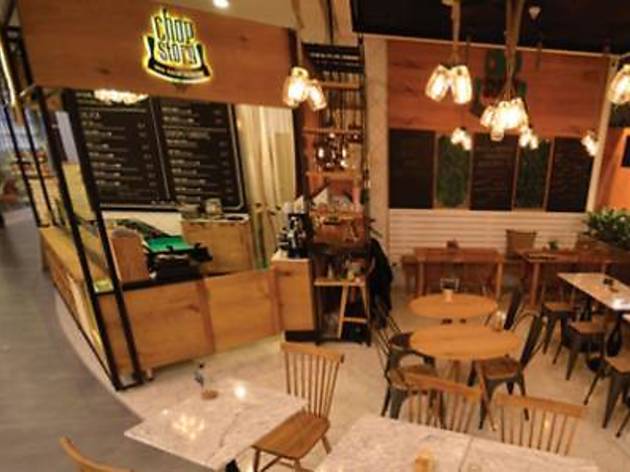 As the city's rhythm keeps getting faster, we struggle to keep pace, often subjecting our bodies to on-the-go snacks and fast foods instead of giving them the respect they deserve. In a way, the new eatery chopStory reminds us to be kinder to ourselves.
ChopStory combines Chef Murat Bozok's recipes with a unique chopping technique. In addition to a fixed menu, the eatery offers you the chance to create your own salad with a variety of herbs, cheeses and handmade dressings. The chopping technique is intended to ensure that the ingredients retain their nutritional value while blending all the flavors perfectly.
The result are salads that are as tasty as they are healthy. Customers who intend on living well and watching their weight will be happy to know that calorie information is provided on the menu. The crepe made from oat bran is sure to be a hit with Dukan fans. In addition to salads, you'll also find breakfast eats, flourless soups, healthy du¨ru¨ms and even sugar-free desserts. The salads and dürüms range from 12.90-19.90 TL, and the soups start at 4.90 TL. We tried the Murat Bozok special (16.90 TL), a truly flavorful dürüm made with roasted-eggplant begendi, smoked cheese and köfte in grilled whole-wheat lavas¸ bread. ChopStory also offer delicious lactose and gluten-free dishes, as well as vegetarian and vegan alternatives. Sedef Can
Venue name:
ChopStory: Flavors chopped with love
Contact:
Address:
ChopStory Orjin, Eski Bu¨yu¨kdere Caddesi 27, Maslak and Bulvar 216, Atas¸ehir. chopstory.com. Daily 07.00-21.00.
İstanbul