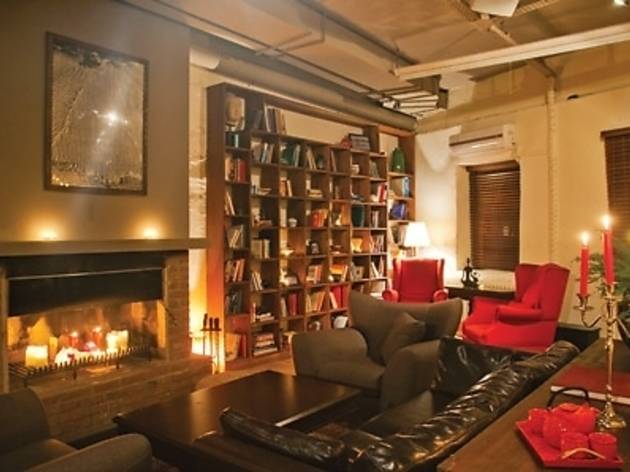 Time Out says
Indochine, the Vietnamese restaurant on Kumbaracı Yokuşu that opened earlier last year, has changed its name to Cochine, started offering live music on Thursday nights and renewed its menu to accommodate visitors for lunch as well. Not to worry, their signature cocktail, the Earl Grey Martini, hasn't gone anywhere – but it just might lose its title to the Spicy Apple Daiquiri.
Owners Melis and Christopher J Maxwell still aim to offer Istanbulites true Vietnamese cuisine, something New Zealander Christopher mastered during his time in Vietnam. The kitchen crew is made up of talented young chefs who've recently graduated from MSA.
The summer rolls (your options are shrimp or smoked salmon and dill) make for the ideal snack if you want to hang out at the bar. Another recent addition to the menu is the Vietnamese-style beef carpaccio, a bit thicker than we're accustomed to and perfectly paired with onion, olive oil and lemon. The two-person grilled beef and lettuce wrap just begs to be rolled up, dipped in sauce and demolished. It's even better paired with the special sweet potatoes or pak choi sautéed in garlic and topped with the Vietnamese staple, Nuoc mam pha (mixed fish sauce). Of course you'll still find classics like beef and chicken pak choi, shrimp noodle soup, bo luc lac (shaking beef) and lemongrass marinated chicken breast with bun noodle salad. Those living and working in the area can find out about lunch delivery options by phone. For everyone else, reservations are a must.
Details