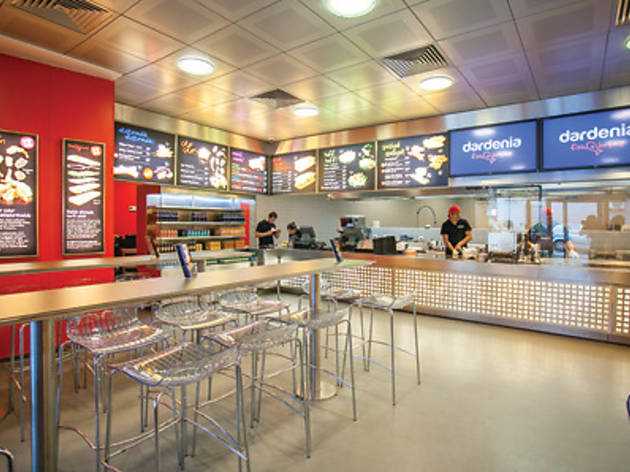 Located right beside the ITU Ayazağa metro stop, Dardenia is a true haven for any Omega-3 lover. The eatery's greatest claim is that no flavour-enhancing ingredients are used, making it as much of a 'fine fast food' establishment as is possible. Dardenia's breads are also worthy of note; they arrive from Çanakkale and owe their crispy texture to the fish oil in which they're fried. Some favourites are the grilled sea bass, grilled whiting and jumbo shrimp tempura, with sauce options to suit each one. The eatery is at its busiest during lunchtime, with plaza workers from the area flocking in for regular fish sandwiches and lighter options such as seafood salads and the salmon wrap.
Some of the more surprising items on the menu are the American clam chowder and the 'Roll Mix Sushi' (16.90 TL), which includes shrimp (surimi), Rainbow (surimi) and Alaska (salmon) rolls, all made in Dardenia's open kitchen.
After the success of its Erenköy and Maslak locations, Dardenia is also set to open up a new branch in Kemerburgaz soon.
Venue name:
Dardenia
Contact:
Address:
Büyükdere Asfaltı, Ahi Evran Caddesi 8
İstanbul


Opening hours:
Daily 11.00-21.00.