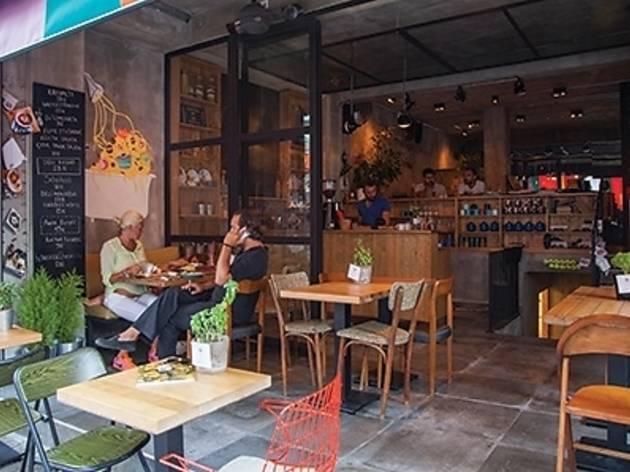 Growing up, most of us had a friend or two whose mothers were such great cooks that we looked forward to dinner at their house… And that's exactly how you'll feel visiting new Kadıköy eatery Deli No.14. Opened by Naz Sirmen and her mother Tanyu Tolan this past summer, Deli serves a hefty menu of homemade dishes made with Tolan's recipes. Not to be missed, the Deli Kebap is a blend of sizeable döner slices topped with eggplant, yogurt sauce and matchstick fries. If you happen to visit for breakfast, the fried egg and simit is another classic that is sure to please. For dessert, we recommend going all out with the magnolia pudding with Belgian chocolate and caramel sauce. Just a stone's throw away from Kadıköy's popular Barlar Sokağı (Street of Bars, aka Kadife Sokak), Deli No.14 offers a daily lunch menu, with olive oil-based dishes served on Tuesdays and Thursdays and sosyete mantı on Mondays.
Venue name:
Deli No.14
Contact:
Address:
Arayıcıbaşı Sokak 10
İstanbul


Opening hours:
Weekdays 09.00-22.30; weekends 10.00-22.30.