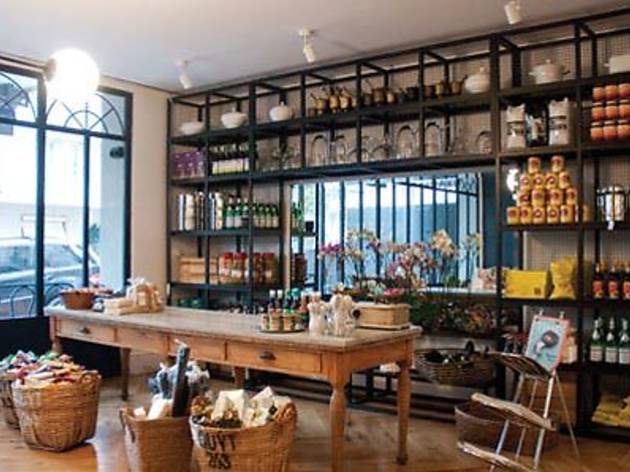 1/2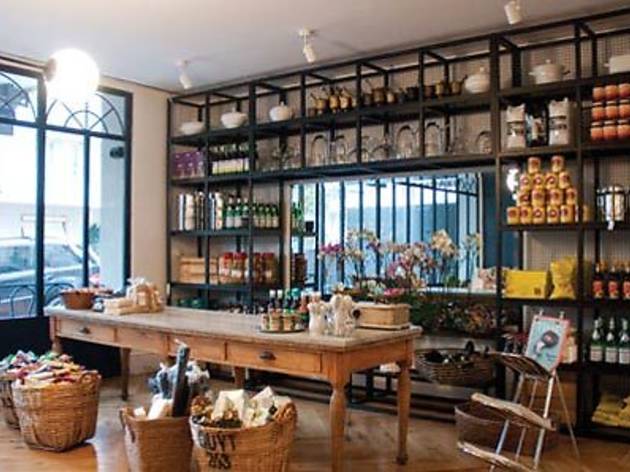 2/2
Delicatessen is located on Mim Kemal Öke Caddesi in Nişantaşı. Though it might look very plain from the outside, with big black metal beams placed in between large windows, the interior is beautiful. Everything is quite plain; however, it's clear that the simplicity was intended, perhaps to direct your focus on the food, rather than being distracted by too many bells and whistles. Towards the back there is an old 'fiskos' (gossip) table that is ideal for large groups. As you descend to the bottom floor, you'll notice an intricately designed ceramic wall. The lower floor is really what blew us away. One wall is covered in a painting, which was stunning without being overwhelming. The real shock comes when you see the 2000+ bottles of wine across the other side of the room! Clearly, Delicatessen is the right choice for wine-aficionados. We delighted in imagining the different pairings possible with all those bottles.
At the far end of the lower floor, you will see the open kitchen. Separating the kitchen from the dining tables is a long wooden table covered with mixed nuts and loads of baked goods including sweet and savory. We enjoyed the soup of the day, which was spinach, and a pesto-tomato open sandwich, which came in little pieces, perfect for sharing. We also enjoyed after dinner cocktails and were pleased with the Bloody Mary we ordered (often a 'miss' at many venues). We'd also like to mention that the spread at the entrance, which included a basket of brown eggs and lots of pastries and cheese, makes us think Delicatessen would be just as fabulous for brunch. Just make sure you don't forget to make a reservation!
From the Menu
Eggplant and bacon sandwich 25 TL
Bouillabaisse 36 TL
Grilled lamb 34 TL
Sea bass with rice 25 TL
Duck breast with sage rice 35 TL
Venue name:
Delicatessen
Contact:
Address:
Mim Kemal Öke Caddesi 19/1
İstanbul


Opening hours:
Daily 08.00-01.00.