Emporio Armani Ristorante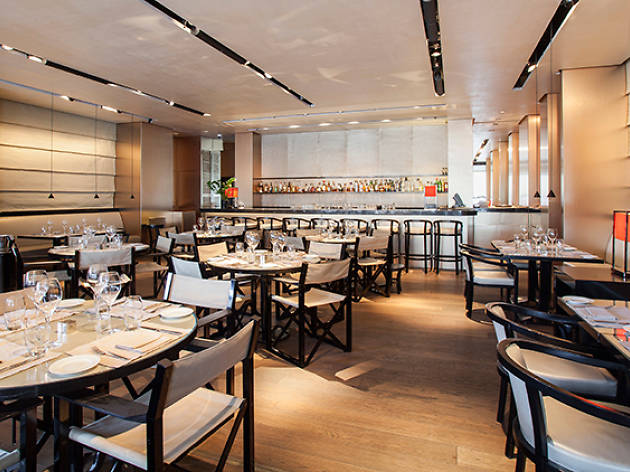 1/3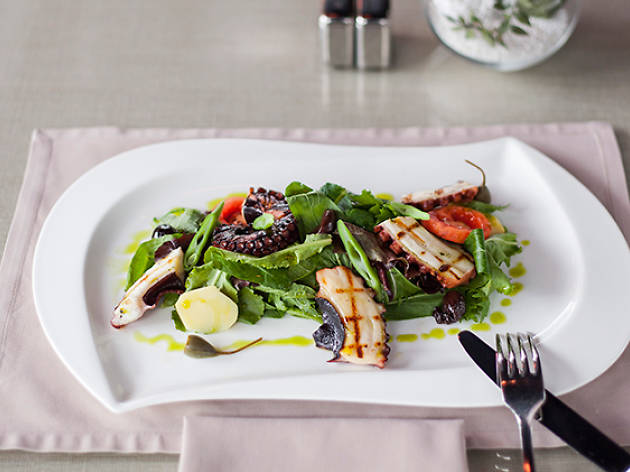 2/3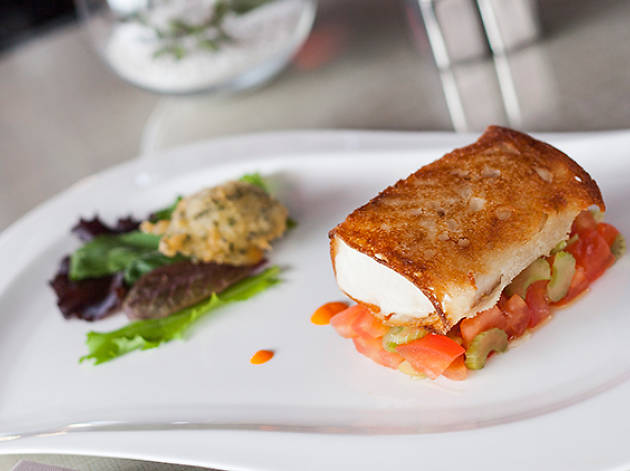 3/3
When Emporio Armani Cafe in İstinyePark closed down, we were incredulous as to why. Turns out the reason was just to revamp the space and make it more İstinyePark-friendly. Take one look at the new Emporio Armani Ristorante and you'll know just what that means.
This is, of course, an extension of the İstinyePark location of Milan-based fashion giant Armani. The design screams 'I'm Armani', and we've heard that Giorgio Armani personally attended to all the details. And so it should seem, as this particular branch of the international chain of Emporio Armani Cafes and Ristorantes is unique: it is a casual dining place, one designed to meet the needs of urbanites.
The ground floor serves as a cafe-bar, the perfect place to take a break from shopping with a cup of coffee. Come summertime, it'll be tough to find an empty table on the terrace. The decor on both the ground and top floors features ivory and black colours, though the top floor is better suited for business lunches and dinners or romantic dates.
Chefs from Milan created a menu of Italian and Mediterranean recipes for the eatery. There are local touches, of course, but the overall menu is cohesive, while the presentation and flavours are simple and refined. The kitchen crew includes Executive Chef Yener Özden, one of the representatives of the slow food movement; Sous Chef Mustafa Şener and Chef de Cuisine Christiano Cameli, who does research on authentic Italian flavours. We hear the menu will be updated once every three months according to seasonal necessity.
The capesante, or sea scallops with cream sauce, is a must-try starter here; the flavourful sea scallops served with grilled peppers get a boost from the cream, though the intensified flavour doesn't weigh you down. The minestrone soup is also a good option, though at Emporio Armani Ristorante, it's clear, not thick like we're accustomed to. For pasta lovers, we recommend the filling gnocchi di patate, also known as Sorrentine gnocchi served with potatoes, mozzarella and tomato sauce. Another Mediterranean dish to try is the grilled sea bass served with fennel and basil potato puree – it just might be the star of the menu.
The Italian classic, panna cotta, is offered with wild strawberry sauce here. If you're searching for a lighter end to your meal, we recommend the bavarese. This well known dessert gets a makeover with white chocolate cookies and orange sauce.
Let's also remind you that Emporio Armani Ristorante hosts daily 'Aperativo' hours between 17.00 and 19.00; you pick a cocktail from the menu and the snacks are complimentary. You can even stay and dodge the afterwork traffic as you warm up for the night with DJ Burak Yontarkol's ambiance lounge, oldies and house performances.
From the menu
Minestrone soup 16 TL
Capesante 34 TL
Gnocchi di patate 19 TL
Pizza marinara 16 TL
Grilled sea bass 46 TL
Bavarese 14 TL
Venue name:
Emporio Armani Ristorante
Contact:
Address:
İstinyePark 519
İstanbul


Opening hours:
10:00-00:00