Fit Bites: For a diet-friendly and leisurely lunch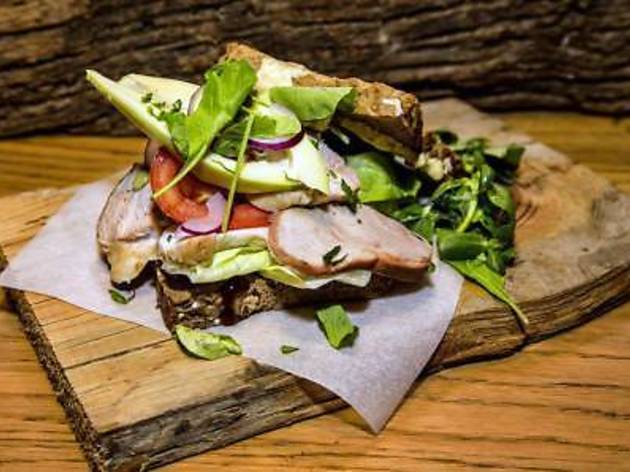 Fit Bites proves that you can find healthy and tasty eats amidst the many plazas of Maslak.
The restaurant excels in going above and beyond the boring boiled chicken and steamed veggie plates generally associated with "diet" or "health-conscious" dishes. They don't use any flour, butter or sugar, opting instead for advanced cooking techniques to give their pizzas, börek and even desserts an edge. Each meal comes with a specific calorie, protein, carbohydrate, fat and fiber count, courtesy of expert dietician Banu Topalakc¸ı Salman.
You can either enjoy a leisurely lunch at the eatery awash in green or grab a pre- packaged meal and hurry back to your office. We recommend trying the chicken with curry sauce (14.50 TL) and quinoa ko¨fte (19.50 TL). Fit Bites has already won our hearts as a place that doesn't punish you with steamed broccoli when all you want is a healthier version of pizza. Reyhan Günes
Venue name:
Fit Bites: For a diet-friendly and leisurely lunch
Contact:
Address:
Nazmi Akbacı Ticaret Merkezi 5/67, Maslak.
İstanbul


Opening hours:
Mon-Fri 10.00-21.00; Sat, Sun 12.00-20.00.Mon-Sat 17.00- 01.00.