Fratelli La Bufala-Sortie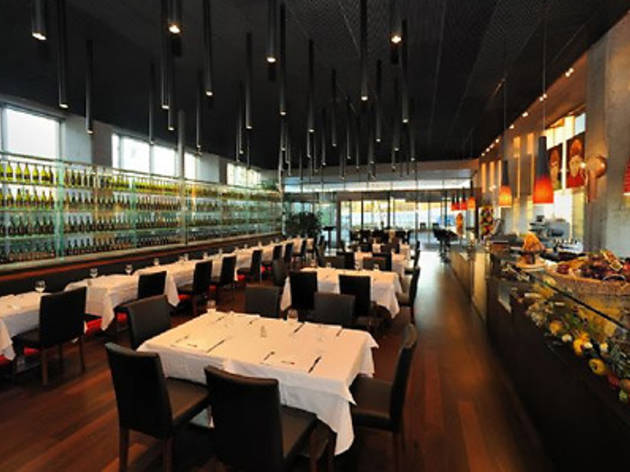 How can you tell if a restaurant's really good? The best indicator is the extent to which the locals prefer it. Take an Italian restaurant that Italians themselves like; you could go there without a second thought. That is exactly the case with Fratelli La Bufala. The first thing that grabs your attention at Fratelli La Bufala is the pizza oven which can bake 10 pizzas each moment, which in turn translates to not waiting for your pizza, even when the restaurant's at its busiest. The secret to Fratelli La Bufala pizzas is the mozzarella made from 100% water buffalo milk. We strongly urge that you order a Caprese before your pizza to get a full taste of the mozzarella. It comes with cherry tomatoes, rocket leaves and a special sauce. You can also purchase the mozzarella, brought each Thursday from Italy, to enjoy it at home.
The pizza comes in 22 varieties, each on a Neapolitan style crust that's thin in the middle with a crispy crust all around. And although Fratelli La Bufala is famous for its pizza, if you come here just to enjoy this flavour, you'll have deprived yourself of everything else the restaurant has to offer. The dry aged meats (made with the best part of male water buffalo fed with fresh herbs in Akyazı), pastas and risottos are just as tasty. The menu gets renewed each season, yet the classic flavours remain. Fratelli La Bufala has a wine menu featuring Neapolitan and Turkish wines that perfectly accompany your meal. And no matter what you eat, make sure you leave room for dessert. The various fruit sorbet made with water buffalo milk are the perfect light summer dessert. Whether you choose the lemon, orange or pineapple sorbet, it's sure to be a guilt-free indulgence.
From the menu
La caprese dop 25 TL
Pizza margherita dop 24 TL
Grilled buffalo fillet (250 gr) 38 TL
Tiramisu 14 TL
Limoncello 12 TL
Venue name:
Fratelli La Bufala-Sortie
Contact:
Address:
Muallim Naci Caddesi 141
İstanbul


Opening hours:
Daily, Kitchen 18.00-23.00; Club 23.00-03.00.