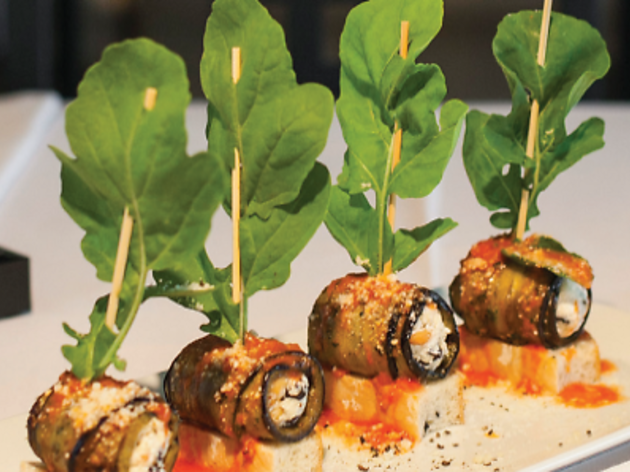 Time Out says
Füme was born as the collaborative effort of Hazan Turaçtemur and Arzu Sonkaya, two young, charming ladies who've spent a considerable amount of time in the Netherlands. While Sonkaya spends most of her time in the kitchen, Turaçtemur deals with the promotional process of the eatery.
This Provence-inspired restaurant certainly suits Bebek, the very neighbourhood that perfected the café gallery wall which has become a prerequisite for upper scale venues around the city. There's also one here, of course, ready to host a different artist each month.
The menu is heavy on starters, with a clear emphasis on cheeses brought from the Netherlands, Belgium and France. We recommend the 75 TL-per-person 'Füme special menu' as an introduction to the restaurant. With it, you leave your fate in the hands of Sonkaya, who serves up surprising dishes one after the next. On our visit, we had the chance to sample the soup in shot glasses and amuse bouche (in our case, spoons of spicy cream cheese and shrimp salad with a hint of orange) alongside mini cocktails. Those dining alone could also opt for the 21-TL 'pleasant snacks' tray.
If you're in luck, they'll have the salmon gravlax plate (24 TL), which, in our experience, perfectly complements the vodka shots. The headliners of the à la carte menu are the cheese fondue, cheese-filled eggplant crostini, crown lamb roast with spicy marmalade and buttery salmon, all of which go well with Barbare's chateau-style wines.
A group of locals who enjoy listening to good music and dining in a quality atmosphere have already discovered Füme and even become regulars here. Try it before it gets as perenially crowded as all the other joints in Bebek.
Details