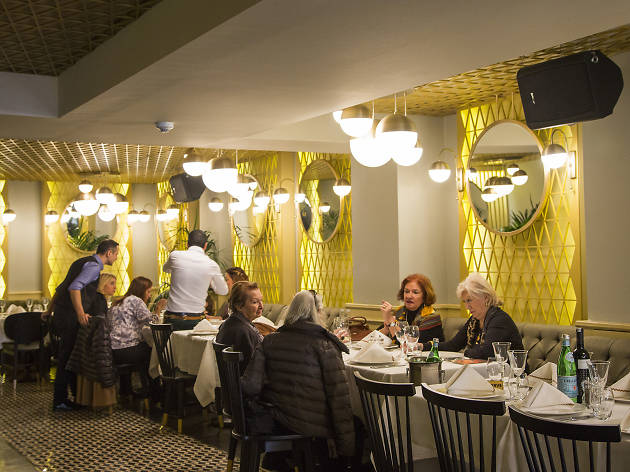 Time Out says
What does it take for a restaurant to suddenly get famous: a perfect location, creative design or fantastic food? The answer proves to be elusive, as we've seen many a restaurant with a bright future bite the dust too early. But whatever new Topağacı restaurant Grey's secret is, it seems to be working: it's a common sight to find patrons dining at the bar for lack of a table and celebrities stopping by for drinks with friends.
Could Grey's charm be due to the distinct ambience of its indoor and outdoor areas? The garden is an ideal meeting spot where you can gaze at passersby, while the interior feels more like an elegant restaurant with marble mosaics, bright lights and mirrors.
Or is it the food? The menu overseen by former Da Mario chef Asım Yıldız offers a selection of international favorites with a focus on Italian flavors. You'll find a variety of pasta, pizza and salads. The menu isn't exactly what we'd call "creative," but that's not much of an issue when they do justice to each item on it. The risottos in particular are worth a try, like the perfectly creamy risotto ai funghi porcini. Grey also does breakfast well: you're sure to find something you love, whether it's the eggs Benedict with bacon melted Antep cheese or granola with yogurt and berries.
Grey manages to keep the crowds coming all throughout the day and night, with DJ parties lasting till three in the morning. Stop by anytime – you won't be disappointed.
Details